You have just arrived at the best website to shop for large and small hotels for sale in Costa Rica. If you are looking for an opportunity to invest in a new business, your timing is right.
We carry the best inventory of large and small hotels for sale in Costa Rica. Name a budget and we have hotels for sale in Costa Rica.
Quite a few buyers plan of starting a hotel from scratch. That's because they think they'll save money. Before you start, we recommend you first read on how to successfully start a business in Costa Rica.
Costa Rica is very centrally located and easy to reach from many large cities in the US, South America, and even Europe. Costa Rica, as an eco-tourism destination, is placed high on the list of the best vacation destinations worldwide.
The world economic crisis has also put the tourism industry in Costa Rica to suffer. Many large and small hotels for sale in Costa Rica can't make any profits anymore. Owners are tired of putting more money into their business year after year because they don't have the necessary experience to run the business well. So if you want to buy a business in the tourism industry for very little money, now is your chance.
When Costa Rica tourism started to be promoted worldwide, mainly as an eco-tourist destination, many people who relocated to Costa Rica, started a bed & breakfast or small hotels in Costa Rica.
Location, location, location
For years, the area around the international airport Juan Santamaria, B & B's popped up everywhere. Every beach has its fair share of bed & breakfast and small hotels in Costa Rica. For most, it was a lot of fun because they could retire and have a Costa Rica business at the same time.
Receive clients all the time and tell them all about the fun things you can do in Costa Rica and make hundreds of dollars daily, a lot of it tax-free. Little by little, they built up their businesses by building a nice little website and left flyers at every place imaginable and they would go to the airport and at flight arrival wave a bigger sign than others. Commercial business was thriving in Costa Rica.
All Booked
Every year, they were booked full, even in the green season. They'd build another room here and another room there. They would build a guesthouse in the garden and another guesthouse in the garage, a small gazebo in the garden and serve breakfast there or on the porch. Everyone was making money, overcharging for a room that was a garage before and enjoy doing some business.
In debt
Many local owners had taken mortgages to build their Bed & Breakfast and small hotels in Costa Rica bigger and better. Hotel owners with more than 40 rooms, with a high overhead and plenty of bills to pay, decided to put up their hotel up for sale. Of course, all hotels our affiliated real estate agents have on inventory are way under appraisal value, mostly done during the boom.
Before you start shopping though, you need to know that it's very difficult to find a lender to give you a mortgage on your hotel purchase. Why? Read this article about financing a business.
Plenty of future in Costa Rica tourism
Costa Rica as a tourist destination is well known enough to still get lots of business. So if you are a people's person, you are willing to work hard and to invest in your marketing, you can buy a hotel or a bed and breakfast in Costa Rica for the right price and make yourself a profitable and fun living in Costa Rica.
At this moment, our Costa Rica real estate website lists a large variety of hotels and B & B for sale in different locations, from coast to coast.
Now is the time to purchase and take advantage of owning a hotel in a tropical country and make your dreams come through.
Your options
If you are in the market to purchase any of the large and small hotels for sale in Costa Rica on our inventory, contact us now. You have a select choice of
Resort Hotel
Boutique Hotel
Surfer Hotel
Beach Front Hotel
Lodge
Bed and Breakfast
Mountain Hotel
Motel
Airport Hotel
Economy / Budget Hotel
Hostel
Eco Lodge / Hotel
Luxury Hotel
Plastic Surgery Recovery Hotel
Spa Hotel / Yoga Retreat
Convention Hotel
Casino Hotel
Condo Hotel
Inn
Pet-friendly Hotel
Language School Hotel
Double accounting
We also have some tips about double accounting. Yes, many businesses in Costa Rica run a double accounting system, learn more now.
From coast to coast
We sell luxury hotels and lesser gods in the following locations:
The advantage
The huge advantage you have as a client of the American European Real Estate Group looking to buy a hotel for sale in Costa Rica is that you do not have to contact lots of different realtors to get any comparison. Our Costa Rica real estate MLS website offers an ocean of information, besides a varied of over 1,500 up to date Costa Rica real estate listings.
Contact us now for large and small hotels for sale in Costa Rica, our listing agents in each area can give you the pertinent information on each business.
---
Feel free to leave your comments on this blog. If you like this article, please feel free to share it on your social media.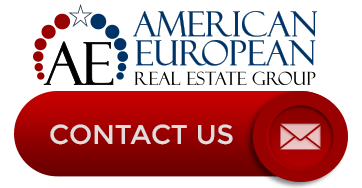 If you like this blog, connect with me on Google+ or subscribe to our newsletter by clicking the banner below.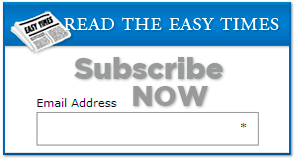 While we're at it, I DO want to remind our readers that we appreciate any referrals you can send us. Finally, please remember the American-European real estate Group's agents when you refer a real estate agent. Because we DO appreciate your business.