When I first moved to Costa Rica in 2004, my wife and I would walk the beach nearly every day. One morning I had a feeling of being transported back to that 70's tv show, Gilligan's Island.
It happened when I found myself watching a man climb up a palm tree. He then knocked down a few coconuts and cut the top. He then served a delicious "Agua de Pipa".
It seemed so alien yet exotic and it brought a bit of childhood nostalgia back. It reminded me of those countless episodes when Gilligan would be lounging on the beach and coconuts would be falling on his head waking him out of his languishing dreamy state.
Who would know that some months later, even before I got involved in Dominical real estate, I would be living in Costa Rica and sitting on the beach watching a guy grab a "drink" from the nearest palm? It prompted me to ask what he was drinking and what, if any, were the benefits.
"Agua de Pipa"
It turns out that he was in need of a serious "cure" for his hangover and said that "Agua de Pipa", or coconut water, was the best medicine. He grabbed a couple from his stash and proceeded to cut the top with the longest machete I had ever seen. It is a clear liquid and has a slightly sweet taste to it. Very tasty, but definitely not the sweet sugary drinks we had become accustomed to in the United States.
He explained that "Agua de Pipa" is very healthy and beneficial in many ways but said the main reason it was so great was for the relief from a hard night of fun. That's why I wanted to share this miracle cure for a hangover with you, in case you run into trouble after a good party.
What is "Agua de Pipa"
I decided to do my own research to find out what is "Agua de Pipa". It is not to be confused with coconut milk. That is the by-product of the hardened coconut flesh once it has matured.
What was so amazing was learning the health benefits of "agua de pipa". One cup has more electrolytes and minerals than most sports drinks, more potassium than a banana, no sugar, no salt, no fat, has been used as replacement milk for babies whose mother's can not nurse and has even been used as intravenous hydration fluid. Wow!
It is no surprise that with such enormous benefits there has been an enormous wave sweeping the United States. This has Coca-Cola and Pepsi rushing in to take over the market. You can find many brands of pipe sold at natural food stores.
State-siders are now just realizing what we've known for years.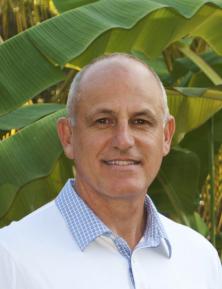 "Agua de pipa", in its purely unaltered state, is still available for free in Costa Rica. A refreshing and tasty drink.
All it takes is to pick a tree, climb up, grab a machete, slice the top and drink to your health. You can do this while laying in a hammock pretending for a few moments you are Gilligan on that island. A Su Salud, "Pura Vida"!
Author
John Wieland, our former affiliate Dominical real estate agent. 
John moved to Florida with his wife and daughter and left the Dominical affiliate office to his partner Daveed Hollander. For showings, contact Daveed now.
---
Feel free to leave your comments on this blog. If you like this article, please feel free to share it on your social media.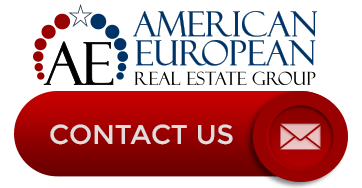 If you like this blog, connect with me on Google+ or subscribe to our newsletter by clicking the banner below.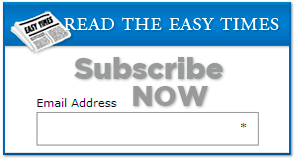 While we're at it, I DO want to remind our readers that we appreciate any referrals you can send us. Finally, please remember the American-European real estate Group's agents when you refer a real estate agent. Because we DO appreciate your business.