Who'd guess that Costa Rica living is great for active people? Rudy Matthews is a very active person and when he moved to Costa Rica, one of the reasons was that he could stay active until he'd get real old.
You guessed it right, Rudy is still in great shape and wants you to know about all the things to do in Costa Rica for those you don''t want to sit in front of a TV or hang in a bar all day from the moment you retire.
Costa Rica Living offers an amazing amount of things to do and it depends much on yourself and your lifestyle if Costa Rica is for you or not.
See Rudy Matthews' list of options you have if you are an active person. Costa Rica is known for a simple laid back lifestyle and being a nature paradise.
You may not hear too much about the active side of Costa Rica. Nonetheless, Costa Rica has so much to offer for active people, there are plenty of options.
13 Options
Whitewater rafting in Costa Rica is exciting and there are level three and four rivers available.

Walking and mountain hiking in Costa Rica are made easy with the amount of beachfront and close proximity of surrounding mountains.
Recreational and serious bicycle riders in Costa Rica can be seen from the flat areas and even more challenging – the mountain bikers.
Joggers are seen in the towns and countryside.
There are many gyms to choose from and many towns have a center where there is a gym and sometimes a pool.
Spinning clubs can be seen throughout neighborhoods.
Soccer fields are anywhere and everywhere but also provide a great place to walk, jog and even throw a little frisbee.
There are tennis clubs and many have other amenities such as pool, gym, game room and even a restaurant.
Golf courses are available and offer both public and private golf.
Horseback riding is never too far away.
Zip lines and canopy offer an adventure up in the air and tree to tree.
Surfing is popular throughout the beach areas.
Costa Rica is considered one of the top locations in the world for sports fishing.
Don't be a couch potato
As you can readily see, you do not have to be a couch potato in Costa Rica. What better lifestyle could there be than a simple, uncomplicated and active. Enjoy Costa Rica.
Contact us for assistance in retirement for active people.
The Author
For many years, Rudy Matthews was our buyer's agent, representing mostly retirees and expats. Rudy retired himself now completely but is still very active in sports and leisure.
Feel free to leave your comments on this blog. If you like this article, please feel free to share it on your social media.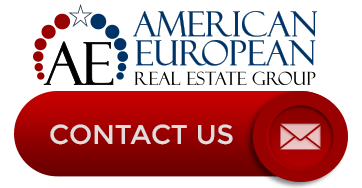 ---
If you like this blog, connect with me on Google+ or subscribe to our newsletter by clicking the banner below.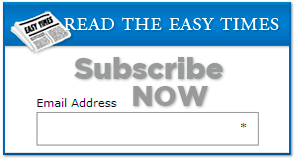 While we're at it, I DO want to remind our readers that we appreciate any referrals you can send us. Finally, please remember the American-European real estate Group's agents when you refer a real estate agent. Because we DO appreciate your business.