Now you can go to the movies in Jaco beach. Cinema Jaco is finally open! Thanks to the investment of almost $1 million by a Grecia originated company, Jaco Beach has opened its doors to a brand new movie theatre.
I´m proud to let you know that this now makes Jaco the first and only beach town in Costa Rica with its own cinema with no less than 4 movie screens.
The CitiCinema Jaco has a 316 person capacity. The largest screen can fit up to 150 people and showcase 3D movies. This is great news for the lovers of the movies in Jaco Beach. No longer do we have to drive an hour to San Jose to benefit from the comforts of an air-conditioned movie theatre and enjoy the latest showings.
English and Spanish subtitles
The majority of the movies in Jaco beach will be in the original English with Spanish subtitles.  The theatre is also conveniently located in the heart of Jaco, just behind the KFC/Quiznos in the commercial center Plaza Coral on the second floor.
The response has been astounding; locals and expatriates have been arriving from areas as far as Uvita, Quepos, and Orotina to enjoy this new source of entertainment in the Central Pacific, this includes locals who never before had the opportunity to be in a cinema.
Continued Growth
This is just another testament to Jaco's continued growth into an established city with every comfort and amenity available to residents, expatriates, and locals, which will, of course, give more value to the property in Jaco.
Just to put this development into perspective, I recently had a call with a client. She and her husband were keenly interested in purchasing in Costa Rica but determined to find a home "off the beaten path". They didn't want their vacation home in the Central Pacific in a largely developed area. There were planning to spend anywhere between 3-6 months in Costa Rica. This is quite understandable for many North American expatriates who seek an escape from the fast-paced lifestyle that they are so accustomed to. And of course, this is exactly what Costa Rica real estate and particularly Jaco Beach offers: a slower pace, relaxation, and leisure.
The only drawback to his potential dream location for his vacation home and that really concerned his wife was that that in these beautiful relatively undeveloped towns and villages that he was interested in. Besides discovering and enjoying the wonders of nature itself, there really wasn't much else to do. Boredom and monotony were going to set in fast. That will now change!
The Best of Both Worlds
Fortunately, the Central Pacific can offer you the best of both worlds. You can experience the peace, tranquility, nature, a feeling of remoteness and isolation in areas such as
Bijagual,
Hermosa,
Esterillos,
and Bejuco
Yet, you can remain only a 10-30 minute drive from all the creature comforts of a modern world in a town like Jaco. Now, with movies in Jaco Beach, boredom is no longer a possible side effect of your vacation or retirement home in Costa Rica.
Soon Coming to Jaco Beach
The Daystar team, the largest developer group of beach condos in Jaco is establishing a convention center. There, they will host weddings, business conferences, theatre productions. The development of Jaco continues providing more jobs and a higher quality of life for us "Jacobeños"!
The Author
Nikita Mohammed used to be our affiliate partner for the Jaco Beach area, but she moved on after she married. She was a real estate agent in Jaco Beach and surrounding areas for 6 years. She also was the MLS affiliate member for the Costa Rica Central Pacific beach area. Nikita was replaced by Brooke Rochester. Looking to purchase a beach condo or a property in Los Sueños Resort? Or any other property in the Central Pacific area? Then feel to contact us. 
Jaco Beach has lots more to offer for those who enjoy the location of a beach community in Costa Rica. Contact us now for your Jaco beach property purchase or sale.
---
Feel free to leave your comments on this blog. If you like this article, please feel free to share it on your social media.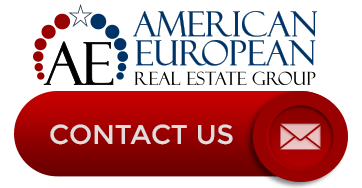 If you like this blog, connect with me on Google+ or subscribe to our newsletter by clicking the banner below.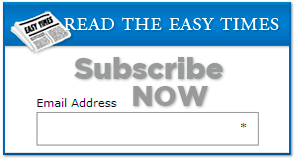 While we're at it, I DO want to remind our readers that we appreciate any referrals you can send us. Finally, please remember the American-European real estate Group's agents when you refer a real estate agent. Because we DO appreciate your business.