Can you compare Costa Rica real estate with Florida real estate? An article in an online newspaper on Florida real estate this week, gave me a good reason to follow up on my last week's article "Should Costa Rica real estate adjust its prices or not".
I am shocked at how little the Florida market has improved in recent months. While the Costa Rica real estate market has improved incredibly. But most importantly, the Costa Rica real estate market has never suffered as much as Florida after the bubble. It's a matter of sheer numbers.
When checking Florida real estate, an October refurbish from Chip Rowand of the Keyes Co. in Weston, Florida shows that Broward County has 13,480 single-family homes and condos for sale. In Palm Beach County, there are 15,782 homes and condos on the market. Those totals are half of what they were a few years ago, Rowand said.
On the other hand, just to pick a totally different market, I also had a look at waterfront condos in pre-construction in Toronto. Urbanation Inc. stated that 7,731 new condominium apartments sold across the Greater Toronto Area, a 26 percent increase from a year ago and the second-highest level of quarterly activity ever trailing only the 8,548 units sold in the second quarter of 2011. Would you like to get a pretty good idea of their cost, then go here.
This shows that every market behaves totally differently from another. Allow me to explain a bit about how our market in Costa Rica functions.
The largest and best organized MLS
Our American-European Real Estate Group started the first mini Costa Rican MLS in 1998. It is still going with 29 real estate agents from coast to coast, with over 2,500 active listings online. The best news is that none are duplicated within the AE system.
The Costa Rica real estate board
In Costa Rica, we have a lot of informal real estate agents. There is no mandatory licensing in Costa Rica. Real estate agents do not have to belong to a real estate board either. The Costa Rica MLS run by the CCCBR, the real estate board of the Central Valley, with Costa Rica properties for sale from coast to coast, many of those duplicated because there are no exclusive listings.
The Guanacaste real estate board
The CRGAR, the Guanacaste real estate board has another MLS with 878 real estate listings on their website.
For sale by owner
On for sale by owner Costa Rica, we find 429 real estate listings. Many of those listings are also listed by some realtor on an MLS. Viviun Costa Rica, another for sale by owner Costa Rica website, shows 291 real estate listings. Most of those listings also are on a Costa Rica MLS.
Add them all up
But if we just add them all up, we have a total of 5,966 Costa Rica real estate listings we can safely assume that this is more or less the total of homes for sale in Costa Rica and land for sale in Costa Rica. Only Broward County and Palm Beach County have almost 30,000 properties for sale.
Now, of course, we have way fewer inhabitants in Costa Rica than you have people live in Florida, but only 1% of the amount of US citizens who will be at a retirement age in the next 5 years, even though they might not be able to retire comfortably in their own country, will be enough to flood the Costa Rican market with buyers who can spend more than an average Costarican.
Low on Inventory soon
That said, and looking at what developers are building in the lower end ranges for the local market, we will soon run short of product, which is the total opposite of what is happening in the US. Only higher end properties, luxury condos, mansions and luxury estates in the Central Valley and at the beaches of Costa Rica, will probably be suffering a bit.
Although there is a good chance that tax changes, charging even more taxes than ever before will start a stampede on countries offering equal lifestyles with lower taxes and at an affordable cost of living. And Costa Rica will be first in line as there are few countries in Latin America, still close to home and the grandchildren, can offer all the above.
Can you really compare Florida real estate with Costa Rica real estate? I tried, but it's really all apples and oranges. But the numbers do show that Costa Rica never really suffered from a bubble, and Florida real estate did.
We enjoy handing out free information such as the above, but we do appreciate your real estate business. Contact us now.
---
Feel free to leave your comments on this blog. If you like this article, please feel free to share it on your social media.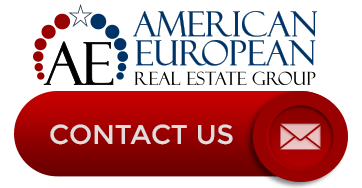 Also, if you like this blog, connect with me on Google+ or subscribe to our newsletter by clicking the banner below.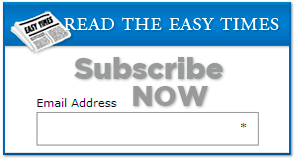 While we're at it, I DO want to remind our readers that we appreciate any referrals you can send us. Finally, please remember the American-European real estate Group's agents when you refer a real estate agent. Because we DO appreciate your business.