Did you know that fractional ownership has now arrived in Dominical Beach too? You'd be forgiven for thinking that the only way you're going to end up owning a luxury villa is if your numbers come up.  You are successful in your career but you don't earn the million dollar wage packet that will buy you the vacation palace In Dominical. Finally living the luxury vacation home dream can be a lot more accessible than you might think. If you'd sign up for fractional ownership in Dominical Beach.
Imagine being able to own a million dollar coastal property for a fraction of its market value. It is time to consider the real benefits of investing in a fractional property in Costa Rica. Fractional ownership in Dominical Beach gives you the opportunity to maximize what you get in return for your investment.
But what are the real benefits of this fractional ownership in Dominical Beach system?
Fractional investment in Costa Rica coastal properties is becoming a popular choice for property investors. Especially for those who don't want the hassle and expense of being the sole vacation home owner.  The property management company take charge of the maintenance and housekeeping. Those costs are included in the fractional price you pay for your residence. Fractional ownership in Dominical Beach is the ultimate in hassle-free vacation home ownership.
You've always dreamed of coastal living. But have a couple more years of hard work ahead of you and also have work commitments and your children's education. So you can't take more than a few months out for a family vacation every year.
With fractional ownership in Dominical Beach, you don't need to worry about jostling for position with the other property owners.  Fewer owners will allow you to have plenty of opportunities to schedule your beach and sun vacation in the South Pacific of Costa Rica.
Rather than buying a million dollar property on your own, for as little as $395k you will be able to purchase a fractional ownership in Dominical Beach. You will be able to enjoy one of the most outstanding properties on the South Pacific coast of Costa Rica.  Furthermore, there is long-term financing available for up to 15 years. Also, you only need to put down 50% of your Dominical fractional ownership share.
Casa La Big Sur – Dominical
Casa Big Sur is a five bedroom five bathroom Balinese residence of grand design, located in the highly esteemed coastal town of Escaleras. This is close to Dominical, your absolute best option for a safe fractional investment.
This wonderful 560 sqm /6028 sqft property is surrounded by 8112.01 m2 / 2 acres of verdant hillside and vibrant tropical flora and fauna. You can now enjoy your vacations from the infinity pool and outside the family area. And you are just minutes away from some of Costa Rica's finest pristine white sandy beaches. You will have access to a vast array of eco-adventure tours. This Costa Rica vacation rental property is considered to be one of the most exceptional residences in the region.
Lush landscaping and Tropical greenery
The Casa La Big Sur near Dominical is surrounded by lush landscaping and tropical greenery and has a generously sized infinity pool. It also has a heated spa situated in front of an open plan living area with wet bar and BBQ. In addition, there is an open plan games room and gym with ocean views are positioned in this outdoor area. An expansive patio area with pool deck, outdoor shower and bathroom facilities complete this property's functional outdoor area design.
Large Balcony with Ocean view
You will find exposed beams, high rise ceilings, quality timber finishes and freshly decorated interiors throughout define Casa Big Sur. The home offers an open plan living area combining the living room, dining room, and kitchen. They all have spectacular ocean views. A large balcony with ocean view, a key feature of the main floor, can be accessed from the main living area.  The residence has central air conditioning, internet access, and cable television.
Taking into account that the kitchen is the most important part of any home. Casa Big Sur's kitchen is modern, spacious and practical with granite worktop, solid wood, and chrome finishes. It also has a cooktop island and a breakfast bar.
The bedrooms
A well-designed layout ensures that all bedrooms benefit from ocean views. On the main floor, the master bedrooms feature solid wood flooring, high rise ceilings and exposed beams with their own private balconies and generously sized en-suites. A Walk-in shower and hot tub are installed in both en-suites have high-quality ceramic finishes.
Lots of leisure and things to do
There are plenty of things to do on vacation in the South Pacific of Costa Rica:
Surfing
Whale and dolphin watching
Scuba diving
Snorkeling
Deep sea fishing
Golfing
ATV treks through the rainforest
Horse riding to hidden waterfalls
Boating
the list goes on.
Fractional ownership in Dominical Beach
But now your taste for luxury vacation residences does not tie you down to just one property. The great thing about Casa Big Sur fractional ownership in Dominical Beach is that it connects you with luxury services. You can trade your luxury home for others all around the world as a result.  In addition, you and your family will be able to jet set around the globe with just the right fractional investment.
Taking into account the popularity of coastal luxury vacation properties in Dominical, this is certainly an offer worth looking in to. Also, it's important to note that to purchase a luxury property in any prime beach and sun vacation destinations could set you back millions of dollars. Find out how the fractional property ownership system could get you the vacation home of your dreams.
In conclusion, contact Daveed NOW for more information on this incredible offer of Dominical fractional property ownership.
---
The Author
Daveed Hollander, our affiliate agent in Dominical. He is our real estate expert for the area of Dominical in The South Pacific beach areas of Costa Rica. Daveed moved to Costa Rica in 1996 and began his real estate career here.
Our Dominical affiliate sells properties in the Costa Rica South Pacific beach areas between Manuel Antonio and Baru. They cover residential, commercial and vacation rentals in Costa Rica. Daveed and his team are experts in their area and offer their expertise on Costa Rica South Pacific Beach. 
---
Feel free to leave your comments on this blog. If you like this article, please feel free to share it on your social media.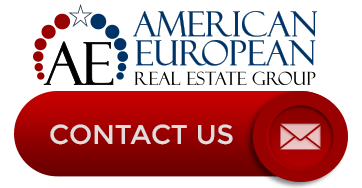 ---
If you like this blog, connect with me on Google+ or subscribe to our newsletter by clicking the banner below.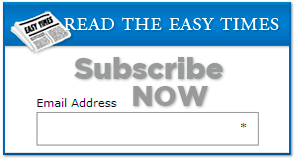 While we're at it, I DO want to remind our readers that we appreciate any referrals you can send us. Finally, please remember the American-European real estate Group's agents when you refer a real estate agent. Because we DO appreciate your business.