Did you know that tax overdue corporations will be dissolved by the National Registry? If you own a Costa Rican corporation and have not paid your corporation tax up to date, you might be in trouble. That is if your corporation owns property or a vehicle.
New laws are not always a good thing. In my humble opinion, in this case, legislators have not thought one moment about foreign property investment in Costa Rica. Why is that? Quite a lot of absent owners have property in Costa Rica owned by a corporation.
Therefore, they might not find out that they lost their property until it is too late.
WARNING
Those who own a Costa Rican corporation and have NOT paid the corporation tax up to date, better do so right away.
Corporations that are dissolved by the government and have canceled pending corporation taxes 2012 – 2015 before December 15, 2017, can present a request to cease its dissolution to the National Registry. Contact your lawyer if you have a lien that says:
HIPOTECA LEGAL LEY 9024
CITAS: 2017-xxxxxx-xx-xxxx-001
RESOLUCION DE LAS 15 HORAS 20 MINUTOS DEL 30-08-2017 EXP. 2017-xxxx-RIM
AFECTA A FINCA: x-xxxxxxxx- –
For up to date information (made on 2/22/2018) go to the November 2017 Update Corporation tax and form D140.
Do you own a corporation in Costa Rica? Did you know you have to comply with many mandatory issues now before the government takes your corporation?  Then click on the banner below to view the services you will need, offered at very affordable prices.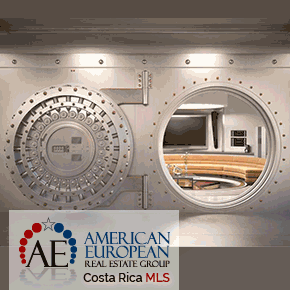 Where to pay?
You can pay the "Impuesto Personas Jurídicas" only in the Banco de Costa Rica. You can also pay online, if you have an account there, and also in person in any of the agencies in the national territory.
If you don't have a Banco de Costa Rica account yourself and you live abroad, you have to find someone who does. NOTE: after 1st registering, you must activate your account with rnpdigital.com by confirming a link sent to your email address.
NOTE: after 1st registering, you must activate your account with rnpdigital.com by confirming a link sent to your email address. This is important. The website blocks users after 3 trials without having activated and getting"datos incorrectos". Also, it is worthwhile to mention, that you can get the required info much simpler by logging into your BCR account(as you have to pay through BCR anyway), then go to "service payments", click the Icon "Registro Nacional" and type your company No. (this additional info was provided by well-appreciated client Rolf Rahe)
What is Corporation Tax?
Corporation owners are supposed to pay corporation tax. If your corporation is behind on paying this tax, those corporations will be dissolved by the National Registry. The National Registry doesn't care if it owns a vehicle or a property.
The government has been warning for this for a long time now. Learn all you need to know about the corporation tax 2017 before you panic.
For many years, if a corporation was not used by its owner anymore, it was just abandoned. This was filling up the National Registry with unused and abandoned corporations. These are Sociedad Anonima or Limitada. Legislators have now come up with a way of getting rid of the unused corporations by creating a tax.
Corporations will be dissolved
Few believe that the corporations will be dissolved by the government, but it is happening. The corporation tax is again fully functional, starting 2017. The National Registry will dissolve many corporations if the tax is overdue, even if they own property or a vehicle.
Thanks to real estate attorney Francisco Molinero of LandCo Law, email info@landcolaw.com who made us aware of the fact that corporations will be dissolved now if they're in arrears. Because he sent me the necessary information, I was able to write this article.
Corporation owners that want to learn if their corporation is going to be dissolved can find out by checking these two documents published in the La Gaceta:
Click on ALCA111
And click on ALCA112
These two lists are organized by corporate ID number, not in alphabetic order of the corporation's name.
We have downloaded the files from the Imprenta National website and uploaded them to our website, so you won't experience any broken links.
What to do
If your corporation is on these lists, first of all, contact your lawyer and ask what the next step is. You should seriously worry if your corporation owns a property (bien inmueble) or a vehicle (bien mueble) and it's on these lists.
You don't have a lawyer? Then click on the banner below and learn what we can do for you at a very affordable cost.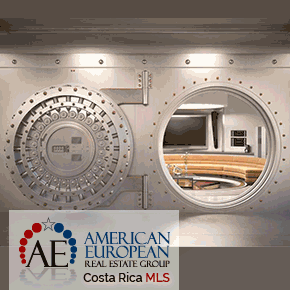 The Corporation Tax
The government of President Laura Chinchilla created the Corporation Tax Law on all used or unused corporations. The courts declared this law unconstitutional in 2016 and replaced by a new law in 2017, so they could start charging the tax again.
Living abroad
There are probably thousands of foreign owners who don't even know what is hitting them. I'm sure this is the case because I receive emails almost daily from owners who bought a property many years ago as an investment and have never been back. Often, they even forget about the property and their inheritors find out after receiving ownership.
The Costa Rican tax system is based on the supposition that you live in Costa Rica and not elsewhere. This is also the mindset of legislators when they create a new law like this, which is not very friendly to foreign property investors.
As a result, it is almost impossible to pay property tax, luxury home tax or corporation tax if you live abroad. Therefore, corporation owners should contact their lawyer for more exact information.
In Costa Rica, all those institutions that charge tax, apart from the fact that you already know that you have to pay tax. Because NOBODY will send you an invoice in the mail.
Auction
Corporations will be dissolved by the National Registry when in tax arrears and appear on the published lists. As a result, properties and vehicles owned by these corporations will probably be auctioned off eventually. For now, the Tax office has put a lien on the properties owned by corporations that are in arrears.
Also, feel free to register for our weekly newsletter. Therefore, readers can stay ahead of all these legal problems. They will keep you informed about these issues. If you want to purchase or sell a property in Costa Rica, contact us now.
Feel free to leave your comments on this blog. If you like this article, please feel free to share it on your social media.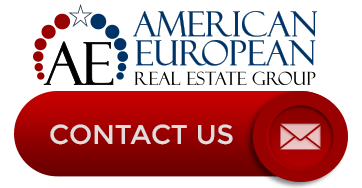 ---
If you like this blog, connect with me on Google+ or subscribe to our newsletter by clicking the banner below.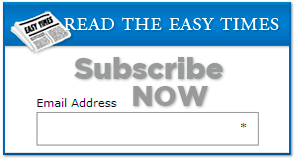 While we're at it, I DO want to remind our readers that we appreciate any referrals you can send us. Finally, please remember the American-European real estate Group's agents when you refer a real estate agent. Because we DO appreciate your business.