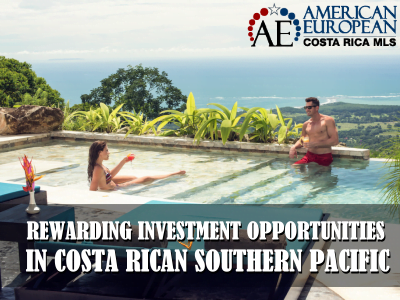 This article about the rewarding property investment opportunities in the Southern Pacific of Costa Rica was originally published in June 2010. Daveed Hollander, our affiliate partner for the Southern Pacific coast published several important articles about property investment opportunities over the years. For that reason, we decided to republish this important article.
Today, in 2013, the content of this blog is well worth reading because the opportunities for investing well in Southern Pacific real estate are there more than ever before. And that property investment opportunity is not only limited to Dominical.
Nearby towns and beaches have experienced relatively slow expansion. Residents are only just starting to realize the town's true potential. Many North Americans and Europeans have bought and built a vacation home in this area. The reason is that the beaches incredibly beautiful and access are very good.
The area's beautiful topography gives many properties views of the surrounding tropical greenery and the Pacific Ocean. Several towns offering unique prospects include Uvita, Ojochal, and Puerto Jimenez.  Smaller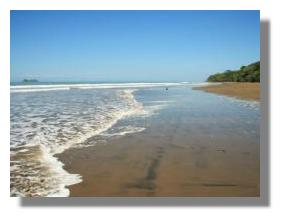 towns in the area include Cabo Matapalo, Sierpe, Aguita, and Carate.
Do you need any more reasons to prove that property investment opportunities are all over the Southern Pacific? Let's see:
Uvita
Uvita is located approximately 17 kilometers to the south of Dominical. Its rapid growth in recent years has seen this town offer a wider range of facilities than its neighbors, including Dominical. The town has three local banks including Banco de Costa Rica, Banco Nacional de Costa Rica and Banco Popular.
Other amenities include supermarkets, electrical appliance stores, pharmacies, restaurants and an indoor recreation center. Furthermore, an organic vegetable market is held by local farmers every Saturday.
The continuous but sustained development of Uvita has also produced great real estate, vacation home properties. Therefore, property investment opportunities are to be found all over Uvita.
Why?
The town has the winning combination that proves to be irresistible property investment opportunities to investors are:
Improved access to the area
Uvita's prime location on the Southern Pacific
The beautiful beach
An abundance of tropical flora and fauna
It is easy to see why so many have decided to make this paradise their home. The flourishing area has also created an opportunity for the creation of businesses related to the tourism industry.
Residents in Uvita enjoy a healthy lifestyle with endless opportunities for fun and relaxation, snorkeling, kayaking, surfing, horseback riding or just walk the beautiful beaches to name but a few. Also, the nearby Marina Ballena National Park will offer you the opportunity to see turtles nesting. In addition, the arrival of humpback whales, for many, life here is a vacation that never ends.
Ojochal
Ojochal is just thirty kilometers south of Dominical and is home to hotels, restaurants, bars, and various tourist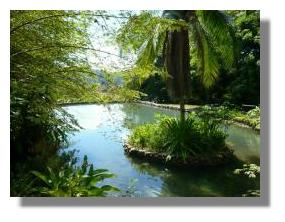 activities. This exciting town in the Southern Pacific is also experiencing a rapid development with many members of the community originating from France, Germany, America, and Italy.
Why?
Visitors know Ojochal for its culinary delights and quality imported wines. Additionally, the town has doctors, dentists, a supermarket, bakery, gas station, hardware store and internet cafes. The nearby beaches of Playa Tortuga and Playa Ventanas have ensured that this town sustain-ably prospers from the arrival of tourists to the area. The Marina Ballena National Park is just next door.
Residents of Ojochal have been careful not to exploit the area and a controlled development has permitted the availability of exclusive properties in this area which helps maintain the value of any property investment. This home in paradise will allow you to enjoy walks along the secluded Southern Pacific beaches at sunset or go scuba diving amongst the colorful fish and dolphins as well a surfing.
Tip of the day
Daveed Hollander is our Southern Pacific specialist and Daveed and his people can help you make the right property investment. If you plan to retire to the beach or you plan to buy a vacation home in or near Dominical, Daveed is our expert. For more information on investing in property in the Costarican Southern Pacific contact Daveed NOW.
Feel free to leave your comments on this blog. If you like this article, please feel free to share it on your social media.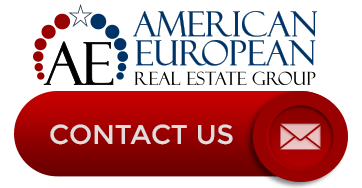 ---
If you like this blog, connect with me on Google+ or subscribe to our newsletter by clicking the banner below.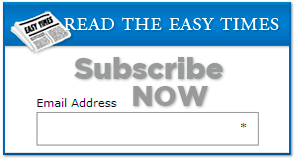 Also, while we're at it, I DO want to remind our readers that we appreciate any referrals you can send us. Finally, please remember the American-European real estate Group's agents when you refer a real estate agent. Because we DO appreciate your business.