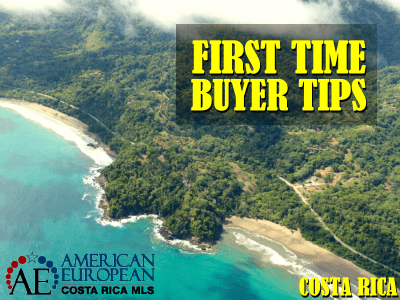 Looking for first-time home buyer tips? Here are a few first-time home buyer tips, distilled from my 13 years of experience as a real estate broker in Costa Rica.
I have been a Costa Rica real estate broker in Dominical and the South Pacific coast for many years. I have seen thousands of people come and go to Costa Rica. Some have smoother experiences finding their ideal places than others do. For that reason, I thought it time to tell you about some Costa Rica property first-time home buyer tips.
What makes the difference between heartache and satisfaction in the property-buying process? Taking your time to gather information is a key to success. Tempting though it may be, do not rush into any purchases without all the available information.
The dream of owning property in Costa Rica is alive and well. Retirees keep retiring and others are still tired of the bad weather or looking for new opportunities. Excellent values abound for both raw land for sale and homes for sale. First-time homebuyers from many countries continue to find what they are looking for and to make a good life for themselves in Costa Rica.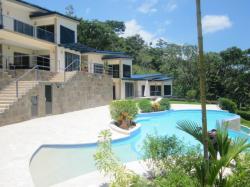 Work with a reputable Costa Rica real estate agent
This point cannot be over-emphasized. Naïve homebuyers who listen to sales pitches from taxi drivers, casual acquaintances, and amateurs are in for trouble. Everybody knows of Costa Rica property for sale, yet few are qualified to help the buyer successfully complete a real estate transaction. Except for reputable Realtors. Many U.S. real estate companies have offices in Costa Rica.
And there are many independent real estate companies with long track records. When you find the area where you want to buy, ask around for recommendations for the top Realtors. Do not work with amateurs or inexperienced operators.
Find the Costa Rica property that suits your needs
The second of the first-time home buyer tips is location, location, location, the three most important factors in buying Costa Rica real estate, anywhere.
Have children? Look in areas with schools.
Plan to run a business? Then make sure there is high-speed Internet service available.
Into roughing it? , look at farms and raw land for sale in more remote locations.
If you like peace and quiet, a lot on a busy road will work for you.
If you do not speak Spanish, you will probably need to be near a populated area where people speak your language.
Get to know the property for sale
Everything looks beautiful in Costa Rica, but some lots are better than others. Verify that it is a clean deal. Check the Registro Nacional to confirm who has legal title to the property. Make sure it does not have liens or "gravamenes" listed against it. Look for hidden costs to using your property.
Access to the property
Are the roads improved? If not, ask the developer to commit to improving the road, and include this term in the purchase agreement. Do not assume that electricity and water services are included in the deal.

Find out before you put your money down. Drilling a well and installing electricity poles, lines and transformer will dramatically drive up costs.
Zoning regulations and restrictions
Work with your real estate agent and get a good attorney. Your agent should find out how the property is zoned and that the use you want is allowed. For example, do not get stuck with a lot in the maritime zone unless it comes with a government concession that allows certain types of low-density development.
Learn the setback laws for building near a stream, road, or spring that is considered a public water source. Your buildable land area may be smaller than it first appears, and you need to know this in advance.
Learn the law of the land
Is the property on a floodplain? Near a river? In a drought-prone area? Built on a steep slope with landfill? Are the roads passable in the rainy season? Are there landslides and rock slides nearby? Talk to the neighbors and long-timers in the area to get the real scoop. Figure out in advance where you want to build your house, and make sure there is sufficient usable area for your intentions.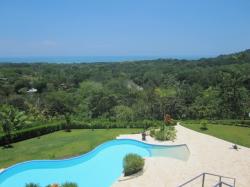 Educate yourself about natural forces and hazards
The smartest one of the first-time home buyer tips is to study the lot to figure out
wind direction,
rainfall-runoff,
erosion patterns,
shade trees,
potential house sites.
Meet the neighbors
Get to know the owners of adjacent properties before you invest. Also, find out their construction plans for the future. You do not want to buy a lot if the adjacent owner plans to build a tall house that will block your view.
Meeting the neighbors also helps you understand how they manage the water systems and share road improvement costs.
Be patient
Take time to compare the qualities and differences of several lots prior to purchasing. Spend time on your favorite parcel camping out is a good idea. Watch the rise and set of the sun. Test the breezes with a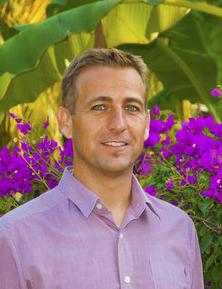 streamer in the morning, noon and night. Use the data to inform you of how to situate your house to take advantage of the natural elements and the views.
These are just a few first-time home buyer tips, distilled from my 13 years experience as a real estate broker in Costa Rica: to start the education process. We value our customers and want to assist in chasing the dream and make it as smooth as possible. I certainly hope these first-time home buyer tips allow you to purchase property without too many obstacles or headaches that can cost a lot of money if you're not careful.
The Author
Daveed Hollander is our real estate expert for the area of Dominical in The South Pacific beach areas of Costa Rica. Daveed moved to Costa Rica in 1996 and began his real estate career here.
He and his agents have great listings throughout the whole Costa Rica South Pacific beach areas between Manuel Antonio and Baru and cover residential, commercial, and vacation rentals in Costa Rica. They are experts in their area and offer their expertise on Costa Rica South Pacific Beach and ocean view properties.
Contact Daveed now to see Costa Rica property in the south.
---
Feel free to leave your comments on this blog. If you like this article, please feel free to share it on your social media.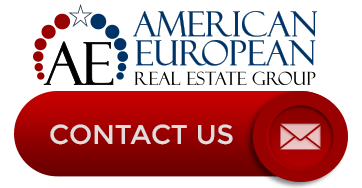 Also, if you like this blog, connect with me on Google+ or subscribe to our newsletter by clicking the banner below.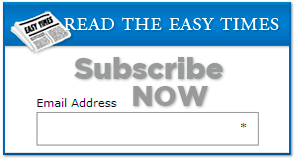 While we're at it, I DO want to remind our readers that we appreciate any referrals you can send us. Finally, please remember the American-European real estate Group's agents when you refer a real estate agent. Because we DO appreciate your business.