Estimated Reading Time: 4 Minutes
Often, future expats search online for guidelines on moving to Costa Rica. There are many reasons why we feel like moving to a new country, but our country is one especially interesting destination for many.
Therefore we have published a ton of articles to assist you in finding out if this amazing country is for you or not, in your due diligence process, and other very important info, all for free. Most articles are based on questions that our clients have before they make the move. So they're all on-topic and of great assistance to people like you.
But, you must put in some time and effort to read everything. For those who don't have the time or don't like reading much, I recommend you first visit the country, see if you like it, and while you're here, assist at the 2-day ARCR seminar.
Costa Rica is a unique and beautiful country with and rich culture. But moving here does pose some challenges that you need to overcome if you want to succeed. Allow me to give you a few guidelines to get get started and learn if this big step in your life is something you really want to do successfully.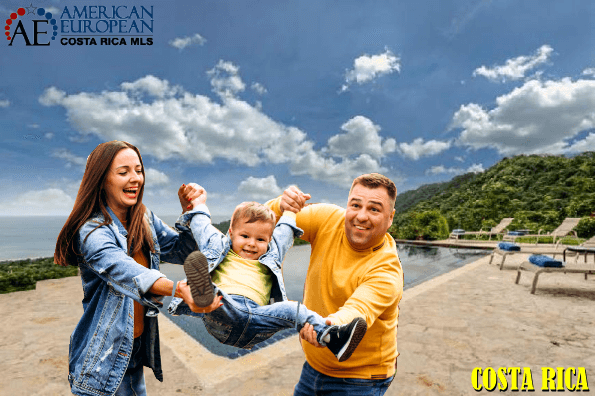 1. Moving to Costa Rica
Costa Rica is, without a doubt, one of the most gorgeous places on earth. But you must remember that some locations nationwide can be quite expensive. You will need a good and steady income, so ensure you're properly prepared before the move. Can you afford to move to Costa Rica? Have you checked what it costs to move your household?  And how much is the cost of living once you're here? This depends greatly on your lifestyle, but here is a list of groceries. If this is too old, you can do your homework by visiting a couple of supermarkets online.
You may want to contact a moving company that deals with international moving and request information on what you can do to get your belongings here. Packing and moving your household is not as simple as it looks. There are many shipping companies, but we recommend Ship506, who will walk you through the process.
2. Establishing residency
Establishing residency in Costa Rica can take quite a bit of time, not to mention money. So you will need to consider how you can do this. The usual path that avoids residency gives you a normal 90-day-long tourist visa so that you can go back to your own country. Or you can leave the country by doing a simple border run to Nicaragua or Panama and resetting the counter.
One way to gain residency is to be married to a Costa Rican citizen or as a retiree if you can prove a retirement income. It's also possible to buy a property for at least $150,000. So you would do well to look into this in further detail before or during your stay there.
3. Permanent residence
You would do well to visit the country for a prolonged period, getting to know the local culture, habits, people, and so forth before committing to it. This is a serious step that takes a good deal of effort and money. So you would do well to be properly prepared before you move on to something like that. You should avoid treating your visit as a tourist fun trip; instead, try to meet many locals and expats if possible. It's the best way to get more information about life and business opportunities and other ways you can learn more about living in Costa Rica.
Remember that even after gaining permanent residence, you must still travel back to your home country occasionally. Nostalgia and homesickness are powerful forces, so you must deal with them for a long time. Do whatever you can to keep yourself happy in the meantime.
4. Buying real estate
You would do well to find as much information on the real estate market as you can. So you will be properly prepared before you move. Wait for some time before you purchase a home in the area you prefer most; you can rent first for a while. During that time, you can collect as much information as possible before moving to Costa Rica. You can do this through Costa Rica real estate offices or by contacting ones in your home country before moving to Costa Rica.
These 4 guidelines on moving to Costa Rica are to get you going. If you want to make the move successful, you must do a lot of homework, read as much as you can, or hire an expert realtor who can give you a lot of assistance during the process. You got it right: an affiliate of our network has that capability. Contact us now, and we'll help you on the way!
Image by prostooleh and by senivpetro on Freepik