Estimated Reading Time: 5 Minutes
Costa Rica is home to several schools and an excellent place to study abroad.
The country also features a wide variety of properties to rent as a student. Moving to another place can last for several weeks, so you may need EssayHub help to manage your first assignments while you're searching and evaluating the options. Most of these are located in high-density areas like San Jose and the beaches.
You can find excellent accommodation options in larger cities like San Jose, Heredia, Cartago, Alajuela, San Ramon, and Liberia. Are you are looking to move to the country as a student? Then there are several housing options that you can consider. Here are some of them.
Student houses
Student houses, such as Stolas in Los Yoses, are prevalent in Costa Rica. Stolas is conveniently located and equipped to provide you with essential amenities and services.
Los Yoses is one of the safest neighborhoods just next to downtown San Jose. The hostel's central location ensures that you have easy access to universities within San Jose. Rent is approximately $250 every month.
You can always find similar student houses near your school, although this may not be easy if you are from another country. You can do this by checking the internet for options, liaising with local housing agencies, or using one of the study organization apps, which often features accommodation related ads.
Homestays
If you seek to integrate into Costa Rican culture, you can decide to rent a room in a Costa Rican house during the study period. Several Costa Ricans with an extra bedroom in their homes are always willing to rent it to foreigners for some extra income.
Most schools in Costa Rica, make homestay arrangements for international students. The University of Peace, for example,  does not have on-campus housing options.  Families are carefully selected by the universities and have extensive prior experience in hosting students.
The cost of such accommodation starts at $375. It varies depending on the size of the room and whether you will be sharing it with other students.
If you find it expensive and still see it as your first choice, you can save money on other things and budget well. You can use Edubirdie for your essay writing services to save time and pedal a bike to save your money instead of renting cabs or eating out less often. There are many ways, you just need to improvise a little.
Rentals
Rental contracts in Costa Rica vary in terms of duration. You can get them on a short-term or long-term basis, depending on your period of study and intended time of stay. Some of the rentals come furnished, but you can also get an unfurnished room if you will be studying for years and wish to buy your own furniture.
A simple apartment located close to a city school may range from $400 to $900 per month. If your course is expected to last for a few weeks, you can consider checking Costa Rica's short-term rental options from local estate agents.
Hostels
Hostels are the right way of stretching your budget in Costa Rica. There are several selections in good central locations within each province. Most of these feature a dormitory-style, although you may find few options with private rooms.
A good starting point is often the Hotel Costa Rica Backpackers located in San Jose. This is Costa Rica's first-ever budget hostel and is still the most famous. If your school is near San Jose, this hostel offers a good starting point.
Many other people have since followed suit and established various similar hostels around the country. So be sure to be spoilt for choice.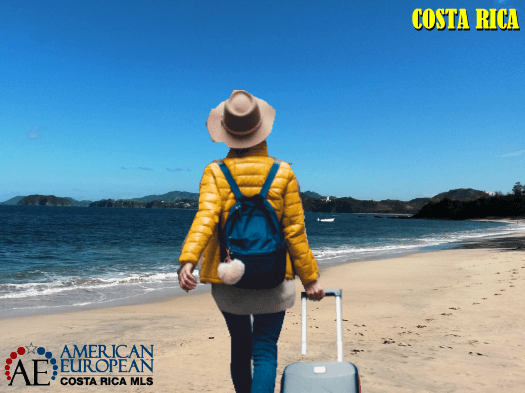 Booking student housing
You can book your student housing in Costa Rica through your school, or arrange the accommodation on your own. It is also worth checking Craigslist Costa Rica, a property database for rentals.
It is safer and easier to get the best accommodation through your school as the school will provide you with the necessary information.
If your school does not offer any accommodation, you can make personal arrangements instead. You can also contact some estate agents for guidance through the entire process from searching the market to signing the rental contract.
Conclusion
Costa Rica provides plenty of housing options for residents and international students. Overall, the cost of living in Costa Rica is quite low. If you live in some of the popular expat havens like the Central Valley and Southern Zone, you will enjoy the benefits of establishing an easily accessible network of potential friends. If you decide to live in a distinctly Costa Rican community, you will have the opportunity to have the locals as neighbors, and experience the culture, and traditional "Tico" way of life firsthand.
Author's Bio
Robert Everett is an admission counselor working with a 'study overseas' agency where he manages student queries on foreign admissions, entrance exams, and life after admission. He helps them with admission essays and interview preparation as well. In his free time, he enjoys watching WWE and NBA, listening to classical music, and reading thriller novels.