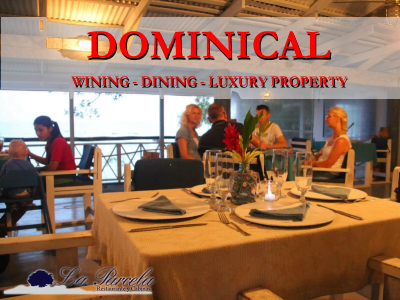 Many people who are looking to buy Costa Rica luxury property think the food is bad when living in a beach area. Wrong! Wining and dining in Dominical is incredible!
Dominical is full of beachfront bars and restaurants offering healthy and unhealthy food and at very reasonable prices.
Wining and dining is important, especially when you have guests or a special occasion. Most buyers just look if they like the beach and if the Dominical luxury property matches their requirements not realizing that as soon they move to their new home, they will want some entertainment now and then.
No matter if you are looking to purchase that luxury home with magnificent ocean views, a vacation home walking distance to the beach or a vacation rental as an investment, there is plenty of wining and Dining in Dominical and the surrounding beaches offered.
The Surf Shack
Recently, Spicy Mike's Hot Sauce was in the news, something you should check out when Daveed takes you to a Dominical luxury property tour. Ask to go to the Surf shack at San Clemente, a great alternative featuring wraps, paninis and smoothies of course. Try the hot sauce. Mike McGinnis, the restaurant's owner, uses all organic greens.
La Parcela
Another great place for wining and dining is La Parcela Restaurant. La Parcela offers the best views in town and the cook, Fanny Barrantes recommends the ceviche, the whole fish and the arroz con pollo. You can find La Parcela restaurant by asking for "Sunset Point", located on the Punta at Playa Dominicalito.
La Palapa
If you are a fan of fine wining and dining, you should try La Palapa Restaurant. A truly gourmet restaurant and an excellent option for breakfast, lunch, snacks, cocktails that offers an exquisite menu for dinner. The chef at La Palapa serves up a unique Maracuya (passion fruit) drink, as well as a pie that tingles the taste buds from all sides. Check it out, their prices are very reasonable and you'll be surprised how creative the chef is.
Maracatú
Combine food and the night life experience by visiting Maracatú. In Maracatú restaurant, they serve organic salads, Caribbean dishes, vegetarian cuisine, daily fish specials and delicious desserts. After sunset, you can enjoy some great music: Reggae, Latin Music, Salsa, Merengue, Cumbia and more at Maracatú.
A gastronomic adventure
There are quite a few other options that I could mention but this is enough to get you started. I want to leave some of the adventures in your visit. Lobster, burgers, whole fish, wraps, exotic salads, and seafood, it's all available and you will love it. Allow Daveed Hollander and his team to introduce you to the adventures of life at the beach in the South Pacific and the best Dominical luxury property for sale.
I'd like to invite you to try the wining and dining in Dominical while you are looking at a luxury property. And if you've tried it all, wining and dining in Manuel Antonio is also pretty good.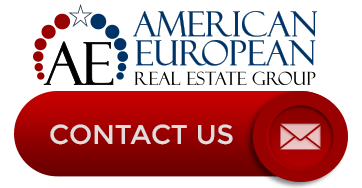 Contact Daveed NOW !
---
Feel free to leave your comments on this blog.
I DO want to remind our readers that we appreciate any referrals you can send us. Please also remember the American European real estate Group's agents when your refer a real estate agent. We appreciate your business.