Get informed about free trade zone locations before you rent or purchase a warehouse or office space in Costa Rica. In this article, you will find the advantages and disadvantages of being in a Free Trade Zone aka Zona Franca in Costa Rica.
First, there are questions you should ask yourself. Are you an importer of prime materials, a manufacturer or just planning to set up a distribution center? Then, our agent who specializes in warehouses and offices for rent and for sale in Costa Rica, Reinaldo Zelaya, can assist you better.
Contact Reinaldo for any Costa Rica commercial real estate for sale and for rent. It is also very important to know what kind of labor you need, as labor is cheaper in the areas that are located away from San Jose.
What is a Free Trade Zone in Costa Rica?
The Free Trade Zone in Costa Rica was created as an incentive and benefit that the Costa Rican government provides to companies making new investments in the country provided they comply with the requirements and obligations set out in Law No. 7210, created in 1990, as amended, and its regulations. A Free Trade Zone is called Zona Franca in Spanish.
Who can apply for a Free Trade Zone?
Export manufacturing companies
Companies or organizations engaged in scientific research
Export trade companies (not producers)
Manufacturing firms which can export or not (minimum export level is no required)
Export service companies
How to find the right Free Trade Zone location in Costa Rica?
We offer a great inventory of Free Trade Zone warehouses and offices of all sizes in the different locations. By contacting Reinaldo, you will also find out about the advantages and disadvantages of each Free Trade Zone, its location, its accessibility and labor offer.
Where are the Free Trade Zones located?
Warehouse complexes
Before buying or renting in a free trade zone, you should check the labor options in each area. There are definitely locations that can serve you better as there is more availability of an educated labor force. Also, in some areas, real estate prices are much more advantageous to investors. Consequently, this will allow you for a much better ROI on your investment.
American Free Zone – San Francisco, Heredia
Parque Empresarial del Este – Calle Blancos, San Jose
Global Park – La Aurora, Heredia
Ultra Park – La Aurora, Heredia
Zona Franca Coyol – Coyol, Alajuela
Zona Franca Puntarenas – Barranca, Puntarenas
Propark – Coyol, Alajuela
Metro Free Zone, Barreal, Heredia
Zona Franca Bes, Coyol, Alajuela
Saret Free Zone, Alajuela
Zeta Free Zone – Cartago
Zeta Free Zone – Alajuela
Lindora Park Free Zone – Santa Ana
Flexipark – Lindora, Santa Ana
Solarium – Liberia, Guanacaste
Zona Franca del Atlantico – Búfalo, Limon
Office complexes
Eurocenter Diursa – Barreal, Heredia
Zona Franca Génesis – Forum 1 & 2, Santa Ana
Benefits of being in a Free Trade Zone in Costa Rica.
All companies established (renting or owning) in a Costa Rica Free Trade Zone have the following benefits.
Tax Exemption on import of goods required for the operation and administration of the company, such as:
Machinery and equipment
Manufactured and semi-finished products
Other items needed to operate
Packaging and packaging materials
Spare parts, components and its parts
Tax Exemption on import of cars with the following characteristics:
Chassis with cabin from one to two tons of load capacity
Trucks or chassis of truck
Pick up one or two tons of load capacity
Vehicles with a capacity at least fifteen passengers
Tax Exemption on local purchases of goods or services:
Export tax.
Remittances.
For a period of 10 years of the following taxes:
Real Estate Transfer
Municipal license
Tax Exemption on profits (Capital Gain):
This benefit is granted in accordance with the location and category of the business. The location will determine if the company is located outside or inside the Expanded Greater Metropolitan Area. The Great Extended Metropolitan Area includes the counties of Grecia, Valverde Vega, Naranjo, Palmares and San Ramon.
Some interesting data about the Free Trade Zone
In 2010, 256 companies were operating in the Free Zone System (RZF)
According to productive activity, 47% are service companies while 44% manufacturing companies.
The province of Heredia (47% of total) houses most free trade zones, followed by Alajuela (17%), San Jose (16%) and Cartago (12%).
Exports of goods of Free Trade Zone have accounted for more than half of the national total exports in the period 2006-2010.
Also, among exports of goods, the electrical and electronics sector has the greatest participation.
In conclusion, if all the above information was what you were looking for and you need to purchase or rent commercial space in a Free Trade Zone in Costa Rica, I invite you to contact our affiliate partner Reinaldo Zelaya, who is our commercial real estate expert.
---
Feel free to leave your comments on this blog. Also, if you like this article, please feel free to share it on your social media.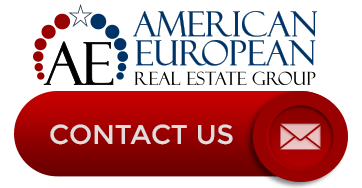 If you like this blog, subscribe to our newsletter by clicking the banner below.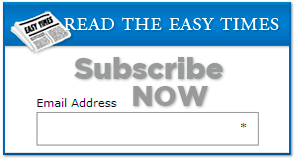 While we're at it, I DO want to remind our readers that we appreciate any referrals you can send us. Finally, please remember the American-European real estate Group's agents when you refer a friend to a real estate agent because we DO appreciate your business