Pizza & piña colada, yoga on water, stand up paddle, miles of beaches, snorkel, gallo pinto for breakfast, spend an afternoon in the hammock, the best fishing possible, enjoy the views of the Whale coast, and have an exotic dinner in the sunset. Doesn't that sound like a vacation? Did you know it is easy to have a perpetual vacation in Ojochal? Have you even thought about retirement like this? That is the reason that we sell vacation homes and beach properties in Ojochal.
Stop dreaming and make it happen NOW.
Ojochal is high on the list of the International Living retirement destinations and you can find out why NOW. Don't hesitate, book this long needed vacation, make it your due diligence trip and put Ojochal high on your list too, because Ojochal is worth checkin' out. You can make that perpetual vacation in Ojochal happen and find paradise, by renting or buying a vacation home in Ojochal – Costa Rica with our help, if you purchase a property in Ojochal.
High rise condos?
If you are looking for high-rise condos, shopping malls and long boulevards, you're in the wrong place; you won't find any of that in Ojochal. Ojochal is about getting a laid-back lifestyle on the beach. Property for sale in Ojochal is way different than any high-rise condo in the city. You will a lot of smart expats from many parts in the world who have moved before you. You will find multilingual conversations everywhere in the restaurants, bars and shops.
Perpetual vacation in Ojochal
Barbara and John, from Vancouver, moved to Ojochal 8 years ago and bought a vacation home there and still love every minute of their perpetual vacation in Ojochal. "We love the multicultural environment Ojochal has to offer" Barbara says.
"We love the incredible views and the food is fantastic, we have been enjoying our retirement from day one". Jim from Hillsboro, Texas tells us how he and his wife Janet enjoy trying to learn Spanish and having a hard time with it.
Visit the beautiful beaches
It is an interesting, fun, and beautiful place to learn Spanish, walk on the beach after classes and stop for a cold beer before driving home. We love to visit all those beautiful beaches like Playa Uvita, Playa Arco, Playa Ballena, Playa Dominicalito, Playa Hermosa, Playa Pinuelas, Playa Tortuga and Playa Ventanas. We still bless the day we took the decision to have our perpetual vacation in Ojochal.
Our affiliate real estate agent Daveed Hollander moved to the South Pacific of Costa Rica in 1996. Daveed knows the area better than any realtor in Dominical. Daveed and his team are real good at what they do and you'll be surprised how easy it is to purchase a vacation home in Ojochal if you hook up with the right people.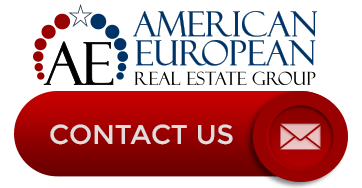 Up for trying a perpetual vacation in Ojochal? Contact Daveed now to look at property in Ojochal
---
Feel free to leave your comments on this blog.
If you like this blog, connect with me on Google+ or subscribe to our newsletter by clicking the banner below.
I DO want to remind our readers that we appreciate any referrals you can send us. Please also remember the American European real estate Group's agents when your refer a real estate agent. We appreciate your business.