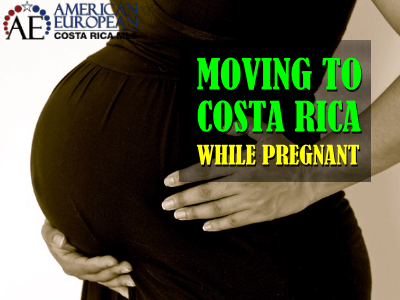 Is moving to Costa Rica while being pregnant a good idea?
The best thing to do when you are the mother of a 2-year-old and you are 6 months pregnant is to move to Costa Rica! I know it sounds absurd but it was the best decision my husband and I have ever made.
When I first told people I was moving I got one of two reactions. The first being You can't. You're pregnant (as if I had forgotten). And the other was I wish I had the nerve to join you.
Now my family, friends, and doctors were rightfully concerned. I had my first child when I was only 26 weeks pregnant. When he was born, he was a tiny 2lbs and 1oz.
We spent the first few months of his life in one of the best NICU in the United States. One of the major concerns was that in Costa Rica I couldn't receive modern day health care. A lot of people labor under the delusion that only in the US or Canada can you get decent health care. I know what it means to have a premature baby. It takes a lot of work to keep those children alive and healthy.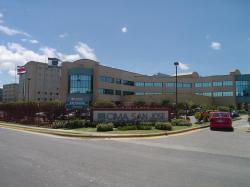 Research
So I did not make my decision lightly and decided to do some research if moving to Costa Rica while pregnant made sense. There was a lot of information available. I learned that Costa Rica has excellent medical services and excellent prices too!
I was finally won over when I learned that the hospital I was strongly considering, CIMA hospital in Escazu, was affiliated with my Alma Mater, Baylor. If I needed affirmation, that was it!
Dr. Grimaldo
I arrived in Costa Rica slightly rotund and ready to start a new chapter in my life. I found a wonderful Doctor, Dr. Grimaldo. He is bi-lingual and very professional.
On my first appointment with him, explained my medical history and we discussed a plan of action. I received a full examination, consultation, and an ultrasound all for less than $75! I left feeling reassured. In the next few weeks, we had a few more check-ups. My due date was fast approaching ( First week in February). Due to previous complications, Dr. Grimaldo and I decided to schedule a Cesarean for January 23. (I thought that having 01/23 as a birthday was so neat).
Johanning Grimaldo Alberto
Maternal Fetal Medicine (MFM)
Phone 2208-8320
Awesome experience
Well if I can say anything, I can say that my children are consistent. Neither of them wants to wait until their scheduled appearance. The morning of January 18, my daughter decided she was ready for her debut.
After I couldn't deny that I was having contractions anymore ( I was holding out for that cool birth date). My husband called Dr. Grimaldo on his cell and we made our way to the hospital. Now, how many people can say that they have their doctor's cell phone number? From the time I checked in up until the moment I checked out, I had an awesome experience, despite all of that labor pain.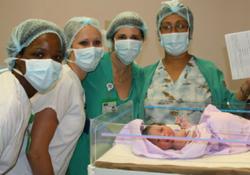 Superior experience
I have had c-sections both in the United States and in Costa Rica. I can honestly say that I would have 1000 babies in Costa Rica before I gave birth to one more in the States. My experience here was just superior. In the States, I was hospitalized 2 weeks before I gave birth. The 2 days prior to my sons birth I was in intense pain and was given only pain medications and sleeping aids. Despite my several complaints of feeling like I was in labor, the nurses decided to rely on machines and not the patient.
A boy!
I then took matters into my own hands and did what nature wanted me too: push. Of course, I will skip the gory details but several hours later I finally got tired. Then I called a nurse who checked me. The next thing I know I went from having to beg for attention to being flooded with it. I was rushed about and immediately taken to the operating room.  They didn't even allow my husband to enter. This is very deflating for a first-time parent.
After a few hours, I was awakened and told I had given birth to a baby boy! When I reflect on my experience there, the only positive is that my son is happy and healthy. Every other aspect of my time there was so clinical and cold. I often felt like I was a burden to the staff.
Fast forward
Now fast forward to 01/18. From the time I walked through the door. I was treated with such compassion. The nurse who was checking me in listened to me and I mean really listened. Such a small act was important to me. When it came time to start the c-section. The staff went out of their way to find some scrubs that fit my husband. Not an easy task, considering he is a former professional football player weighing in well over 300lbs.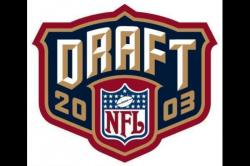 The doctor administering the epidural was so kind. He would rub my back during the contractions and helped me arch my back when it came time to do the injection.
The procedure went so smoothly. The aftercare was even more impressive. I had 2 nurses who were very eager to help me and my family with everything. Throughout the night my daughter and I were checked on. The care was impeccable. Upon checking out we were given a wonderful gift bag with wonderful gifts and they even give you a bottle of wine! You can't beat that.
The experiences were polar opposites, but the outcome was beautiful in both instances. My husband and I are blessed to have two beautiful children & live in paradise with them.
The Author
Antoinette and Ethan Kelley bought a beautiful property in Alajuela and moved there in December 2009.
---
Feel free to leave your comments on this blog. If you like this article, please feel free to share it on your social media.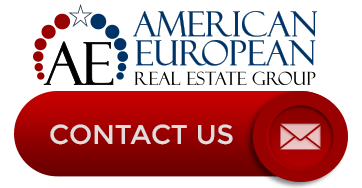 If you like this blog, connect with me on Google+ or subscribe to our newsletter by clicking the banner below.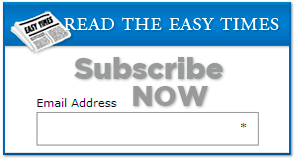 While we're at it, I DO want to remind our readers that we appreciate any referrals you can send us. Finally, please remember the American-European real estate Group's agents when you refer a real estate agent. Because we DO appreciate your business.