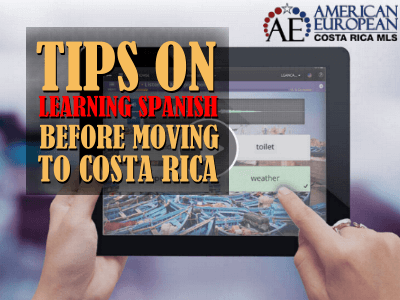 Learning Spanish, or at least the basics, is a must before you arrive in Costa Rica. Traveling to another country is always an exciting adventure full of new sights, sounds, and experiences.
However, this experience can be challenging due to the sometimes subtle, and sometimes obvious differences in culture. Add in an unfamiliar language, and miscommunication and frustrations could end up being the most memorable thing about the start of your journey in Costa Rica.
In order to ensure that your transition is as smooth as possible, it's important to understand at least the fundamentals—of course, a greater understanding of Costa Rican Spanish will come to with time, but that could take weeks, even months, so why not get a head start before you make the big move?
Fortunately, there are many easy, accessible ways to learning Spanish and cross the language barrier before you ever even step foot in Costa Rica!
Learn a bit more about these methods and see which method might suit you best:
In the classroom
If you have an extensive amount of time before you plan on leaving for Costa Rica, consider taking a course at your local community college. These courses are often taught by native speakers and will provide a structured setting to learning Spanish. Not only will you go in-depth about grammar rules, pronunciation,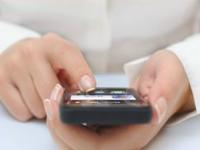 and vocabulary, but these classes often cover cultural topics as well.
Most community colleges have several sections of learning Spanish 101 available throughout the year, so chances are there will be one that can fit into your schedule, whether you need night classes or are only available on certain days.
If you're really committed to learning Spanish before you go, research private full-immersion courses available in your area. This prolonged learning method is likely to lead to proficiency, if not fluency.
However, since this kind of classes will take a while to go complete (even the full-immersion options are usually 8 weeks long at 5 days a week), plan to enroll well in advance of your trip.
Online/At-home Courses
If your trip to Costa Rica is scheduled in less than a semester/quarter (two to three months) away, or there are no other courses being offered nearby, then online and in-home language options may be more appropriate. With a wide variety of options, choosing one is a matter of whatever learning style is most suitable.
Rosetta Stone is one of the most well-known language programs, but there are many different types of courses available. Rosetta Stone uses images to create associations between words and objects, but if you are an auditory learner, then Pimsleur might be better for you.
There's also Transparent Language, a program which is actually used by the government to train its officials. Regardless of how the course is structured, look for one that has spoken practice, practice sessions in creating sentences in Spanish, and listening to someone else speak in Spanish.
Ideally, live support from an expert will be available. Pronunciation is very important, and the only way to determine accuracy is through an expert's ears.
Learn to read this and more via online courses or apps. Image courtesy of Artotem / flickr.com.
Language Apps
If you're a constantly on-the-go type of person, you may not have time to sit down in a classroom or even in front of a computer to learn a new language. Language apps can help solve that issue by making learning possible anywhere.
You can buy many language apps for as little as $.99 (or better yet, find ones that are free!). Listen to them during the morning and evening commutes; use the lessons while out for a long walk or run.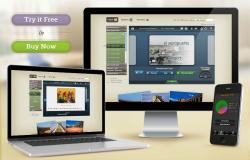 Most language apps you will find will be similar to a Spanish dictionary, but some set the words and phrases to music to encourage retention. There are apps that use a flashcard method. While others have full lessons that can be learned while waiting in a grocery line or at the doctor's office. Check out the Babbel app, or Duolingo for Apple products, two highly rated Spanish language apps.
While an app on your phone or tablet isn't suited to teaching you the full breadth of the language, you can start learning Spanish, or at least the basics:
greetings,
currency/cost,
where is the hotel/restaurant/store/airport,
how to order in a restaurant,
and emergency medical assistance keywords.
Whatever method you choose, the key to learning any new language is to practice, practice, practice. Make flashcards (or download a program) if necessary. Listen to Podcasts and news in Spanish. Stick small sticky notes with the names in the chosen language on household objects around the house or office. Set aside at least half an hour every day to run through language lessons, even if just for a review.
With dedication and perseverance, learning Spanish is not all that difficult—just in time for your next great adventure.
The Author
Marcela De Vivo is a freelance writer in the Los Angeles area and founder of Gryffin Media. She has written on everything from health & wellness, marketing, real estate, technology, and manufacturing.
Feel free to leave your comments on this blog. If you like this article, please feel free to share it on your social media.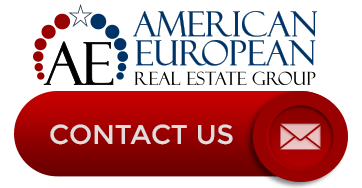 ---
If you like this blog, connect with me on Google+ or subscribe to our newsletter by clicking the banner below.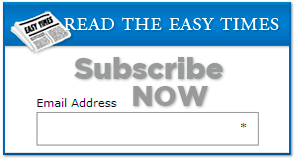 While we're at it, I DO want to remind our readers that we appreciate any referrals you can send us. Finally, please remember the American-European real estate Group's agents when you refer a real estate agent. Because we DO appreciate your business.