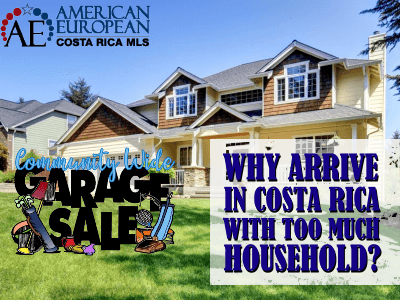 It's amazing how many expats find out too late that they bring too much household.
When you move to Costa Rica, deciding what to ship and what not to ship is a big decision. Almost as big as the move itself. Before you ship your household, I recommend you get rid of what you don't need. Then you can carefully make a complete inventory list of what you will be shipping, so you won't bring too much household.
I am saying carefully customs in Costa Rica will hold you responsible for any discrepancy in the number of items between your inventory list and the shipping manifest. Customs will hold any articles not specified correctly until further notice.
Import tax
Before you ship your household, you also have to realize that you will have to pay import tax for your household. Therefore it is important not to bring too much household. You will have to pay tax on items that you don't need.
You also want to give each item a value and make sure it is marked as "used". Once you get your household released from the customs warehouse, your moving company can take the container to your new home in Costa Rica.
Entering your property
Beware of steep entrances, curving roads and gates that are not large enough to allow a trailer to enter. Advise your mover about any problems they might encounter so they can send smaller trucks with your household.
Too much household
Many, who go through the above experiences, do not realize that their new home is probably smaller than the home they used to own before moving to Costa Rica. Their former home was a family home where they lived most of their lives. Most had the garage packed to the hilt and every corner of the home had boxes full of "stuff".
Most homes in Costa Rica, depending a bit on where you are going to live, do not have a garage but a carport, which is no good for storage. Even though you can build one, sheds are not customary here either. So all the storage space that you will have in your new home in Costa Rica are the closets in the bedroom and maybe some attic storage if you are lucky, but that will be it. If you just bought a condo, you will have even less storage area available.
So now you have unloaded half your container and have all your furniture in place and full closets. Outside, on the driveway is still a half full 20-foot container (or larger) sitting in your driveway. What now?
Garage sale or yard sale
One solution is to give it all away to everyone you have met in your new home country. But you have just paid Insurance and Freight to get your container to Costa Rica and then you paid import tax on the complete inventory, so that would be a waste of money and effort.
We don't have Flea Markets in Costa Rica, so what to do with all that stuff you paid import tax on and now don't need? Your best solution is a garage sale, or for lack of a garage (because you might have a carport), let's call it a yard sale.
A yard sale is more effective than most people would realize. Especially if you live a bit outside the more expensive areas of Costa Rica, you will be surprised how well your local neighbors react to a yard sale. Wouldn't it be fun to meet your new neighbors so soon after you have moved in while selling them half of your household?
Advertising your yard sale
Leaving Costa Rica and having too much household? Pick a day on a weekend to organize your yard sale and make this a well-advertised happening. The local paper, the church, the local supermarket and of course making as many signs as you can and put them throughout the neighborhood the day of the yard sale.
Make the signs in Spanish but say something like "Gringo Venta de Garage" which will make it interesting to them as it tells them it's "good stuff" you're selling.
Keep an eye out
You also have too much household to send to your next destination? Hopefully, you can do your yard sale during summertime, so you don't have to let anybody in your house. Keep an eye out though and hire a gatekeeper to control visitors when they leave the property again. If you're not fluent in Spanish yet, ask a local neighbor to help you out.
Holding a yard sale like that will also work for those who are leaving Costa Rica and don't want to export all those articles to the next country. In that case, do not do your yard sale until you have listed your home for sale with an American-European real estate affiliate, contact us now.
---
Feel free to leave your comments on this blog. If you like this article, please feel free to share it on your social media.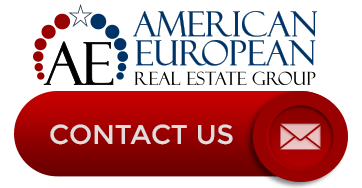 ---
If you like this blog, connect with me on Google+ or subscribe to our newsletter by clicking the banner below.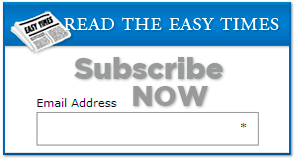 While we're at it, I DO want to remind our readers that we appreciate any referrals you can send us. Finally, please remember the American-European real estate Group's agents when you refer a real estate agent. Because we DO appreciate your business.