Did you know that happy living in Costa Rica is relatively easy? But you have to follow some rules.
It is no secret that Ticos are some of the happiest people on earth. And no wonder they are so excited, they live in paradise! Happy living in Costa Rica starts with a gorgeous climate and beautiful scenery.
As a bonus, you can add fresh fruits and vegetables all year long, and lots of fun places to explore. Who wouldn't be happy living in Pura Vida land?
Ours is a country of peace and more biodiversity than almost anywhere else on the planet. You can wake up and see the sunrise in Limon on the Caribbean side of the country and drive to the Pacific for the sunset!
Maybe you are thinking of relocating to this tropical treasure? Are you planning to buy or rent real estate? I'm sure you are wondering how you can tap into this Pura Vida feeling. Well, it all starts with contacting us.
There are 4 essential aspects to making a happy living in Costa Rica possible.
1. Communication
The first and most important one for happy living here is to try to communicate with the Ticos. Even if you are not fluent in Spanish, it will be appreciated if you try. Once you can start talking to the Ticos, you get in on all the secrets of this beautiful country.
Don't be shy or afraid. Anyone who has struggled to learn a foreign language knows how scary and uncomfortable it is to go into a store or ask for directions. If you try speaking the local language, you'll see the Ticos will do all they can to help you. But if you start speaking English, they won't. So hang in there; try to learn the language or at least the basics, it will be worth the effort. Take your time, but please try to learn Spanish.
Part of adjusting to living in another country is learning something about the culture. Ticos are very friendly and generous people, but they are also private. And you may not get the full effect of your Costa Rican friends months or even years after you meet. The more you know about the culture, the less likely you will offend someone.
2. Understanding Ticos
Most Ticos understand the gringo ways fairly well, but that is mostly in the Central Valley where the people are more educated. In the beach areas, the local surfer dudes will speak English (or Spanglish). The bottom line is, try not to offend. It is rude to walk into someone's house and start bossing them around, telling them what to do; it is also disrespectful to do that in someone else's country! And don't get involved with the education of their kids, unless you know them well.
3. Be smart
The third on our list is to be smart. While in general Ticos are Pura Vida. Some bad ones are out there, and they are looking to take advantage. When buying real estate, hire a professional realtor and a lawyer you trust or were recommended by someone you trust. You don't want to buy a property without proper registration, taxes paid, and even the possibility of not being able to build on the land. Real estate functions differently from other parts of the world, so don't gamble your life savings on getting a great deal.
Trust your local real estate professional not to let that happen to you. By local, I mean someone who has lived here long enough to be fully bilingual, understands how to do business here, is legal, can connect you with other professionals, and has worked in the real estate industry long enough to be a pro. The same thing goes for repairs and general work. For example, if you pay your gardener to paint your house, don't be surprised if he does a poor job.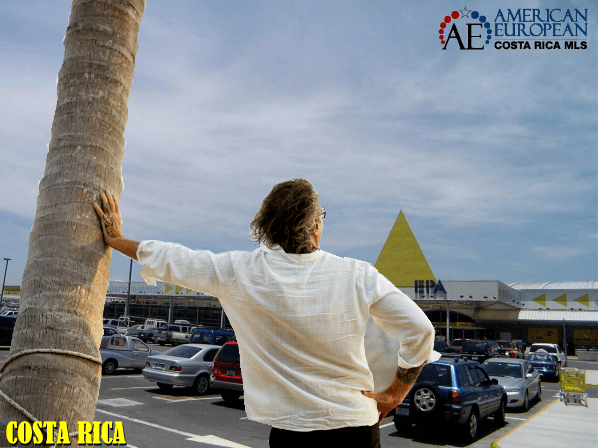 4. Learn how to wait
The last is something that you will probably never get used to, waiting. Nothing happens quickly here, so slow down. Accept that the sooner you do, the happier you will be. You will wait in line at the electric company; you will wait to get your cable TV connected. You'll have to wait for just about everything.
But isn't the one thing most of us were trying to escape: the hustle and bustle? So relax, study your Spanish dictionary, enjoy the great weather, and remember, don't fight Tico Time. Or you will not be happy!
You can't change Ticos and make 'em do things your way; you have to learn to slide into their rhythm. But, once you do, you will feel more relaxed, and you will be able to tap into that Pura Vida feeling!
Are you looking for expert advice on moving to paradise and buying or renting a property? Give happy living in Costa Rica a good shot; contact Brooke now. Brooke wrote this blog in 2011, but the editor now updated it.
Used in images: Image by Freepik, Freepik, and Image by benzoix on Freepik