It is common knowledge that a Costa Rica realtor doesn't take very good photographs, at least not as a professional photographer does. It's amazing how some real estate agents pretend to promote properties for sale with the most incredibly crappy photos one can imagine. Is it because they don't know any better? Or maybe they don't care?
The secret to making money in real estate is to sell. An agent who doesn't sell doesn't make any money, because the seller pays a commission at closing. So an agent who spends time on listing a property that doesn't sell will soon be out of business.
Let me try to explain why you see so many crappy listing photos online and why you should do your homework when you choose the right agent when hiring a listing agent, or list with many as an open listing.
For years, real estate agents here would use a simple camera to take listing photos. I remember the days before the internet era when you either bought a roll of 12 or a roll of 24 photos. Then I'd take 6 photos of a property and then wait until I'd listed another property before I'd take the roll to the nearest Kodak store, which was on Central Avenue in San Jose. The next step, a huge one, was buying a tiny digital camera and being able to upload the photos directly on our website, which was a subdomain of an internet portal. God, I feel old now, presenting a listing to the public was a whole different thing in those days.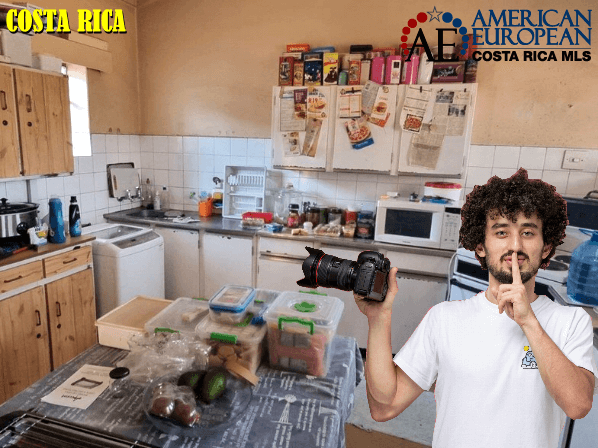 Cellphone technology makes it a lot easier for agents to take listing photos now. An agent can take 60 pictures of a property and post the best 20 on the internet. It's so easy that I wonder why there are so many agents who only post 5 pictures or they show the worst listing photos imaginable. And that is what today's blog is all about.
Exclusive Listings
Of the lack of a good formal MLS (there are several that try), there are very few sellers willing to sign an exclusive listing agreement with one realtor®. Why would you, if there are still a ton of agencies who don't even share commissions with other agents?
In a perfect world, a motivated seller signs an exclusive listing agreement with any agent or agency that can convince the seller that they're the best agent for the job. Then the agent hires a professional photographer, pays for it, and recovers this cost when selling the property. It can't be simpler than that.
But, most listings are open listings. This means that 20 or 30 agents will list a home for sale. So it is possible that an agent paying for professional photos won't sell the property, and therefore doesn't recover the cost of the photographer. Because the listings are open listings, agents don't have only 5 or 20 listings, they probably average 125 listings each. There is no way that an agent can concentrate on 125 listings!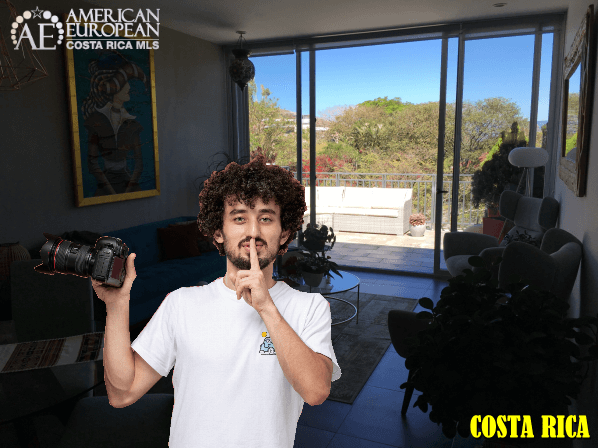 Writer, photographer, or realtor®?
A realtor® is neither a photographer nor a writer. It is not always easy to do an attractive write-up and a good photo presentation of a property for sale. Many properties just look terrible and the realtor has to make the miracle happen.
So why bother to spend a lot of time on making a listing look good if every realtor in town has the same listing? That's what a mediocre realtor would think. The photos below, all show a lack of interest by the listing agent in my opinion.
Nonetheless, you can't expect the agent to do miracles. The agent is not a photographer and doesn't have all the necessary lenses to make your property look awesome. The agents don't know how to photoshop the images and make them look awesome.
The solution?
Easy: hire a photographer yourself and ask all the agents to use those photos in their presentations. Unless you sign an exclusive listing agreement with one agent.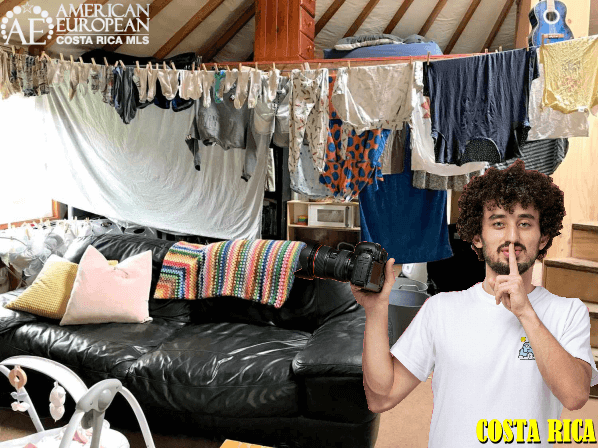 Underwear and pots & pans
Most agents make the mistake of not telling the seller to get the house ready for a photo shoot when they list a property. So when the agent arrived at the property for the first time, to list the property, the house is a mess. And believe it or not, the agent and seller do not take the time or make the effort to get rid of the clutter before taking a picture. So the result is disastrous.
In my opinion, the real estate agent should be responsible enough to present a property for sale in a proper way, no matter how bad the property looks, and take the time to do it right. But also the seller is responsible to make the property look good when the realtor takes the photos. I have had to make beds, put underwear in closets, clean up the kitchen, and put the toilet seats down before taking the photos, without even having an exclusive listing agreement. If the house is not ready for a photo shoot, don't do it and come back at a later date.
Even I have sometimes missed something that doesn't look right and I didn't see that the toilet seat was up until I get back to the office and look at the pictures I took. Agents often go so fast through the house, the photos end up being blurry. Most agents don't switch on the lights before they take pictures. Or don't take into account the backlight when shooting against a window, so the room is too dark to see anything. Have a look at the pictures I'm posting throughout this blog, so you have an idea of what should not happen EVER.
Security bars and razor wire
Since we don't have exclusive listings, agents do not display the location of the property. Most agents will not even show a picture of the front of the house for sale because they are afraid the buyer will find the home for sale on his/her own and go behind their back. Or another realtor who has a client who doesn't want to split the commission and will try to find the property on his/her own. Often the front of a property doesn't show well in a listing photo because there are security bars and gates around them or razor wire on the wall.
Personally, I don't care about showing the front of the property because I want the client to be able to see as much of the property as I can show, though I wouldn't use it as a featured listing picture.
Which rooms do we show?
Usually, we show pictures of
Living room,
Dining room,
Kitchen,
Master bedroom
Bathrooms.
Failing to include such fundamental pictures leads a home searcher to say,
"Hmmm, I wonder what is wrong with the kitchen?"
Or, "The bedroom must be tiny",
or even worse, "the house probably doesn't have any closets because there is stuff all over the place".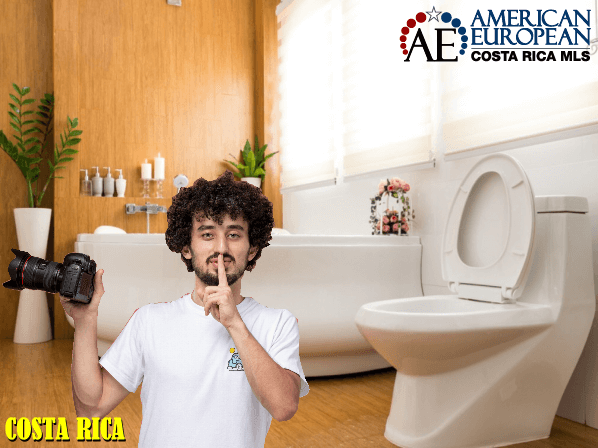 How many photos?
NOT having photos of a kitchen in the listing probably means one of two reasons:
The agent moved the camera when taking the picture and will not go back to take another
The kitchen looks so terrible, so it's better NOT to show it.
I must say, I see quite a few totally horrible pictures on listings even on our own website. Shame on the listing agents who uploaded these pictures.
My recommendation
Sellers – check out what your home looks like online. Look at the photos, read the description, and see if you are happy with it or not. Think like a buyer. After all, that's what you want to attract – a buyer. If you're not happy with the photos your agent has taken, hire a professional photographer. Then you're sure your agent will present the property the way you want it presented.
Buyers – looking for a real estate agent to represent you as a buyer? Then look at who presents the properties for sale best. That's for sure the one you want to be your agent because that's the one who will care about you most and loves working in real estate.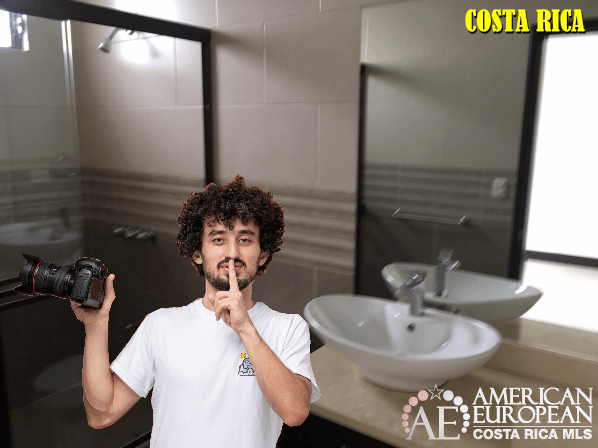 Images used in the article: Image by KamranAydinov on Freepik, Good Housekeeping, dirty dishes, and messed-up bedroom on Property24, clothesline in The Spruce, and junk in the yard from Johnsoncitypress.