Estimated Reading Time: 5 Minutes
Buying a house is a significant investment, so here are a few important questions to ask before buying. You first want to know what you're getting yourself into, right? This article gives you some valuable insight from U.S. industry expert Levin Rinke Realty, they are always there to help you.
Before you start shopping around, getting the answers to the questions to ask before buying, will save everyone involved a lot of time, effort, and money. Looking at houses for sale in Costa Rica might be a lot of fun, but gas and time come expensive nowadays. So, let's see how you can save the hassle for everyone and start your adventure in Costa Rica on the right foot.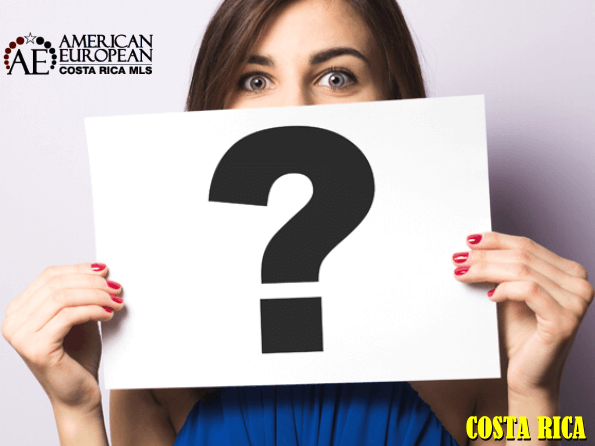 1. Where do you want to live?
Buying a house abroad is very different from buying a house in the country where you are living now. Before making your move, travel our beautiful country extensively. Once you have an idea how what the beaches, the mountains, and the city look like here, you can make a much easier decision on where to live.
Don't start looking at houses with real estate agents unless you have made the decision to live at the beach, in a rural area, or if you prefer urban living.
2. Can I Afford a House?
Are you a cash buyer? Then it's just a matter of adding up the cost of the house, any remodeling you'd want to do, landscaping, and do not forget the closing cost. Ask your REALTOR® or the closing attorney you're going to use, to give you an estimate.
If you need a mortgage to purchase a house or a condo, I have bad news for you. If you're not a citizen or a legal resident here, local banks will not give you any home financing. Read up on the financing options in one of our blogs that suggest several options for you.
Once you've decided where to live, and what the specifications of your new house look like, you can check your cost picture:
Property tax and other taxes
Annual maintenance cost
HOA Fees and other costs
Home Insurance
3. How Do I Choose the Right REALTOR®?
Once you have decided on where exactly you'd like to live, you'll need to look for the right agent. Google will tell you which agencies work in the area, by searching for that particular town or city.
Most buyers start searching for a home in Costa Rica on the many websites and shop around with the many agents. Don't you want your own agent to represent you? If you do, interview the real estate agents and check their knowledge about the local market.
Choosing the right real estate agent can take time and effort. The first thing you should do is make sure that the person you hire is knowledgeable about the area, helpful, and will do tasks on behalf of the client. Second, find out if they are well known in your desired location and know the local market. A real estate license is not mandatory here and there are too many agents who don't have a clue about what they're doing. If that's the agent representing the seller, it's not your problem.
Here are some questions to ask when buying and meeting with potential realtors:
How long have you been working as an agent and how long has your broker been in business?
Do you speak Spanish?
What knowledge do you have about the neighborhoods?
Do you work with other agents and agencies?
Do you have any testimonials from former clients?
Does your company research the title of the property before listing?
Can you give me an idea of how much the closing cost is?
Do you recommend only one lawyer to your buyer, or do you have a list of options?

4. What Are My Housing Requirements?
Figure out what your housing needs are, and what type of house you want, small or large. Do you want to live in a single-family home, a condo, or a house in a gated community? What amenities do you need or want? Do you want to be close to a golf course or maybe the bowling alley? Is it necessary to be close to an airport? Do you have pets? These can be one of the most challenging questions for some people!
Your living space needs, parking requirements, and even whether you'll have lots of guests coming all the time are very important questions to ask when buying a house.
5. How to Send the Funds to Buy?
Money laundering laws make things much more difficult than they ever were before. No matter what you buy and where you buy it in our beautiful country, you will have to show the origin of the funds and quite a bit more. But, that should not be a problem if you have nothing to hide.
Banks will not allow you to open a bank account where you can wire the money needed for your house purchase until you're a legal resident. So, I recommend you ask your agent about the options of using an escrow account and how it works.
Final Words
Since your home is going to be a crucial investment, we recommend you feel absolutely comfortable with making this purchase. It's easier than you think but if you hire the wrong people to assist, the house purchase can turn into a frustrating venture.
Used in images: Image by benzoix and Image by benzoix on Freepik