Estimated Reading Time: 10 Minutes
Did you miss some of the most read Costa Rica real estate blogs 2021? Now is your chance to recover the good stuff. If you'd like to, you can also check the top 10 from 2020.
In 2021, we published a total of 56 blogs this year, on many subjects. Our top 10 Costa Rica real estate blogs 2021 are about Med school in Costa Rica, what is a starter home in Costa Rica, how escrow functions, and many other interesting topics.
Are you interested in receiving our new blogs through the weekly Easy Times newsletters? In the newsletters, you will also receive updates on legal and tax issues as well as property promotions. You can subscribe at the bottom of this blog.
Now you have the chance to get updated again: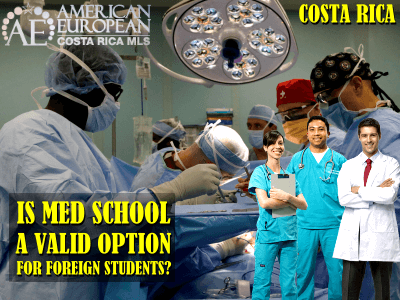 1. Is Med School in Costa Rica Valid Option for Foreign Students?
Did you know that you can go to med school in Costa? But how legitimate are the med schools in Costa Rica? Can you study abroad to become a doctor and then acquire a license to practice in the United States?
You want to make sure that the program is comparable and has the same standard of education and training as the education in the U.S. Doctors receive. The Foundation for Advancement of International Medical Education and Research has approved several colleges in Costa Rica with a large population of foreign students. Learn more now.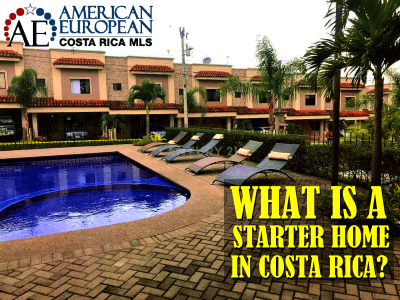 2. What is a Starter Home in Costa Rica?
Even in Costa Rica, each generation has a different idea of what a starter home is. Just as happens everywhere else, options for a starter home continue to move further out of urbanized areas to capture the lowest cost of land. Inflation and the cost of land will soon make it impossible for young families to purchase a home within the urban areas. Learn more now.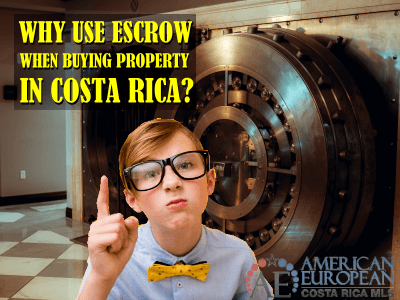 3. How Does Escrow Work in Costa Rica real estate?
Why use escrow in Costa Rica real estate and how does it work? Some foreign buyers of Costa Rica real estate just assume that this works the same as it does back home. Wrong!
So learn how escrow accounts in Costa Rica function before you do any business. In case you wonder, "fideicomiso" is the correct word in Spanish.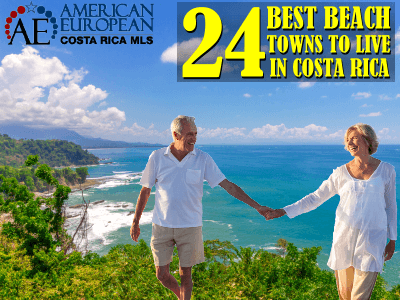 4. 24 Best beach towns to live in Costa Rica
Ask any ex-pat in Costa Rica which are the best beach towns to live in Costa Rica, and they'll all have a different opinion. Why is that?
Because they're all looking for different lifestyles, amenities, things to do, and the services they need, it's great we're all so different. That's why you need to do your homework before you pick any of the beach towns to live in.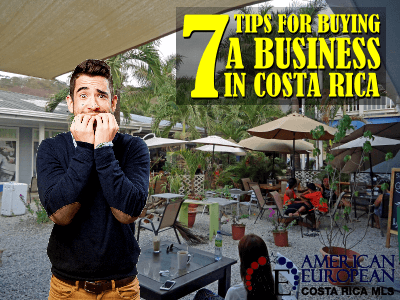 5. Buying a business in Costa Rica
Is buying a business in Costa Rica a smart move? Or should you start one from scratch? If you plan to move to Costa Rica, you will need to create an income, right? I know, it's not so easy to do business in Costa Rica.
I have started a number of businesses and I have run and taken over existing ones. Therefore, I can show a track record of 40 years of going on my face, as well as doing well. I have put 7 tips for starting a business in Costa Rica in a blog, maybe they can be of some help with your plans.


6. 7 Reasons a Thalassophile should own a Central Valley Condo
How can owning a Central Valley condo be a great idea for a thalassophile?
Well, once you live at the beach in Costa Rica, you'll realize you'll have to get to the Central Valley more often than you think. Although the larger cities around the beach areas offer more services than ever, San Jose is still the hub.
There are quite a few advantages for a thalassophile to owning a beautiful Central Valley condo:


7. The #1 Ultimate Guide to Buying Property in Costa Rica
Yes, a foreigner, a tourist, or a non-resident can buy property in Costa Rica, with two exceptions. Okay, that answers one of the most important questions people always ask. But is buying real estate easy? Is real estate titled? Is it easy to sell later? Does zoning exist? Is it safe to buy? Are there any pitfalls? You must have a zillion questions and I will try to cover them all here.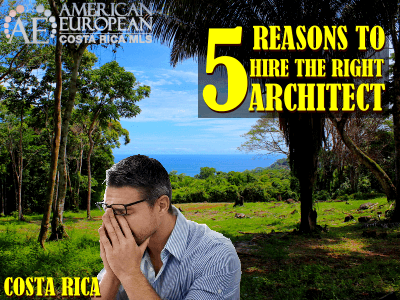 8. 5 Reasons to Hire the Architect Before Buying the Building Lot
Why should you hire the architect and begin the planning process before buying the building lot?  The vast majority of our customers don't even talk to an architect until they want to start building the house.
This article will explain why you should at least consider hiring an architect before you buy the land to build your future house.


9. How to buy foreclosed property in Costa Rica?
Did you know that real estate agents seldom list foreclosed property in Costa Rica? Unusual, isn't it?
Real estate licensing is not mandatory. This is the reason banks do not use real estate professionals to sell a bank-owned property.
Only in a buyer's market, some banks ask realtors to register. But they make the brokers jump through hoops, and pay an incredibly low commission. So, few real estate brokers join their programs. Learn more now.


10. How to stop yourself from buying property in the middle of nowhere
How can you stop yourself from buying a property in hell, though it looks like paradise? Buying Costa Rica property in the middle of nowhere is easy, selling it again is a whole other adventure.
I really hate dealing with desperate sellers. Sellers are miserable every day in their life because they can't sell that property they bought by mistake. I think it's sad they bought a property in the middle of nowhere. Here is the story.