Estimated Reading Time: 5 Minutes
A gap year is a great opportunity for students to mature, explore the world, and learn new skills. Whether you decide to take it after high school, between graduate and postgraduate education, or after graduation – there are plenty of opportunities.
A gap year can be especially helpful for those in the middle of grad and post-grad schools. Even students deserve a rest after all the effort they've put in. After all these endless sleepless nights of researching and writing papers, it is great to take a break and travel.
And if you cannot wait till you're free from essays, research papers, and case studies, there is always WritePaper.com to help. It is a credible academic writing platform that offers expert assistance in writing any paper. Whether you are not confident in your skills or have no time to do it, you can always rely on experienced writers. And using their services will give you a chance to look at some amazing things you can experience when visiting Costa Rica.
Why Costa Rica?
Costa Rica is a beautiful country in Central America. It is one of the top peaceful destinations for a gap year. The country is known for its incredible biodiversity and wildlife and is a democratic and progressive country with a highly-educated population. The country also has an amazing climate and rich culture to dive into.
What Can You Do in Costa Rica During a Gap Year?
Besides the obvious tourist attractions, there are many ways to help local communities achieve positive changes. Endless programs are available for students worldwide, from surfing to teaching and volunteering. Here are some amazing things to do here during your gap year.
Volunteer
Volunteering is great for several reasons:
travel without breaking the bank,
give back to the community and achieve a positive change,
explore the culture from the inside,
learn Spanish while communicating.
There are many volunteering programs to choose from – wildlife preservation, sustainable development, teaching children, or support of gender equality projects.
It is also important to know that volunteering programs offer free time, so you'll get plenty of opportunities to explore the country independently.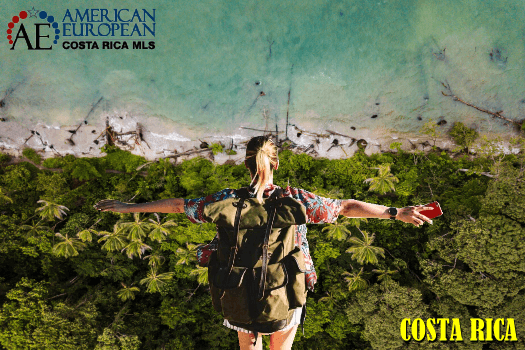 Learn Spanish
Of course, one can learn it by doing whatever in this amazing country. All it takes is communication with native speakers. But if you are interested in advanced studying, plenty of language-learning programs are designed specifically for gap year students.
The benefits are clear – the more languages you know, the better it is for almost any job. And Spanish is one of the most popular languages worldwide, so you'll make good use of it in the future.
Enjoy the biodiversity
Costa Rica is among the top countries worldwide when it comes to biodiversity. One-quarter of the whole country's territory is protected by law to safeguard flora and fauna.
You can visit the following:
Rainforest,
National parks,
Marine sanctuaries,
Conservation areas,
Refuges for wildlife.
There are even such programs as gap year rainforest exploration. It allows for conducting research that can be useful for a further academic career. And you'll get to work in the conservation and protection of rainforests.
Teach English
Those interested in volunteering to teach English should not miss this opportunity. It is a perfect place to visit and teach English. There are different programs in terms of duration – a couple of months, six months, or a whole year.
There are also plenty of internships available for native English-speaking students. For example, with GVI's six-month internship, you'll earn experience and the Teaching English as a Foreign Language (TEFL) certification.
This will look amazing on a resume because it shows great communication skills, leadership, organization, and management. And it is a good cause to bring accessible education to others.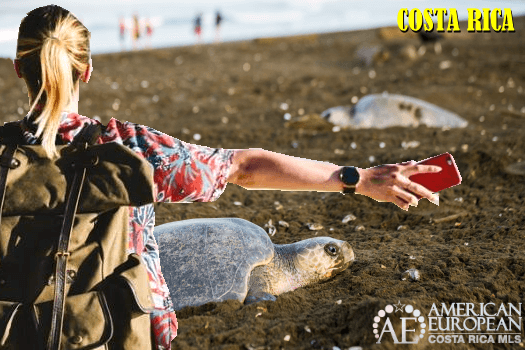 Observe Sea Turtles
Huge sea turtles are what the country is known for. Whether or not you are into marine biology, it is a truly unique experience to witness them hatching.
One can either travel to see it as a tourist or join a volunteer program for sea turtle conservation. You can contribute to a good cause and enjoy the Caribbean coast and beaches.
Help Jaguars
Consider spotting jaguars as fabulously entertaining. Of course, they are a bit secretive, as hunting has been illegal only since the 1980s. But there is a great option to make sure you see them. One can volunteer in a program that protects them.
There is a conservation initiative here that welcomes students willing to help. It is based in the Tortuguero National Park, a marvelous place to visit.
Get Marine Science Training
Students majoring in marine science and related fields will find this incredibly helpful. Here, you can complete training that includes
PADI Open Water and Advanced Open Water,
diving qualifications, including rescue,
certification in marine conservation,
participation in coral reef studies.
In Summary
Whether you want to travel and rest or learn something new, The country has a lot to offer. There are programs and internships of all kinds, from volunteering in wildlife conservation to teaching English to children. We've tried to hand you the initial information, so choose what works best.
Photo by Berti Benbanaste on Unsplash, Photo by Zdeněk Macháček on Unsplash, and Photo by Daniel Lloyd Blunk-Fernández on Unsplash