Estimated Reading Time: 6 Minutes
As a foreign buyer, you should know a few important facts about Costa Rica Real Estate. Many foreign buyers assume that real estate here functions the same as it does in their home country. Wrong!
Although Costa Rica offers an incredible variety of places to retire or make your home, you want to know more about these facts.
By the way, did you know you can take your pick from dry heat at the beach or humid heat at the beach, warmer weather in the Central Valley, or cooler weather in the Central Valley? You can also pick the amount of rainfall and sunshine.
These facts will influence your ability to search for a property, control the title, secure the title, and even affect your decision to do more diligence than customary.
Discover these 6 important facts about Costa Rica Real Estate that you probably didn't know:
1.    Property Size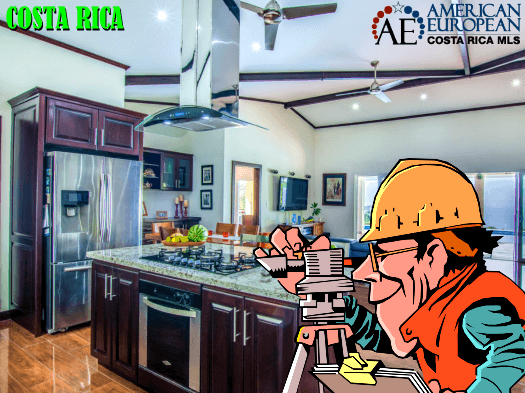 Land in Costa Rica is measured in square meters and hectares. Costa Ricans do not measure in square feet, yards, or acres. One acre is equivalent to 0.4047 hectares (4,047 square meters), but most agents use 4,000 m2 to a hectare for easy conversion. For easier understanding, check the Land Measurement Chart we show in another blog.
We recommend you hire a surveyor before closing on a not entirely constructed property, so you can be sure there is no difference between the property size in the National Register and the Cadastre.
Nonetheless, we make it easy for our foreign clients. For example, our website shows property sizes in m2 as well as in acres.
2.    Home Size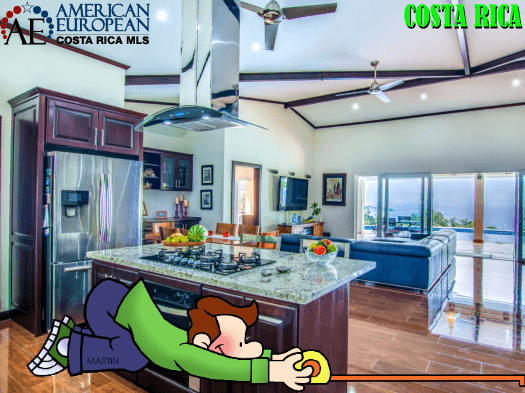 Houses and condos in Costa Rica are measured in square meters (m2) and not in square feet (ft2). Like in other countries, real estate developers calculate the construction on the outside of the walls. The thickness of the walls is not subtracted.
In many countries, builders include only the livable areas with A/C or heated areas in the total construction size. The reason is that the construction size of the buildings on the property is not registered anywhere. So instead, real estate agents include all the construction under the roof when you see a house or condo advertised. This size includes any terraces, a garage, and a carport.
3.    Title Insurance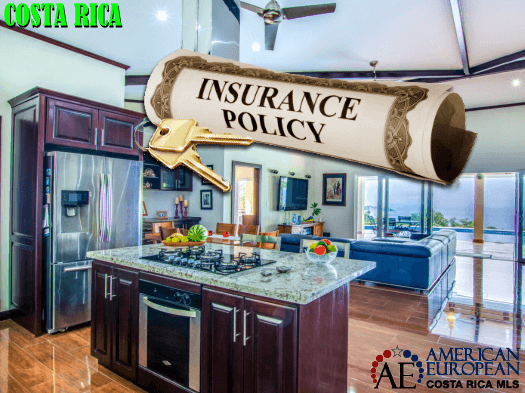 Title insurance does not exist in Costa Rica. It was never customary to use title insurance here. But only one company was offering it for a few years. INS, the insurance company, owned by the Costa Rican government, is the only company authorized to sell title insurance by law, is not interested. Nonetheless, it is interesting for those looking for options to learn what title insurance is all about.
4.    Utilities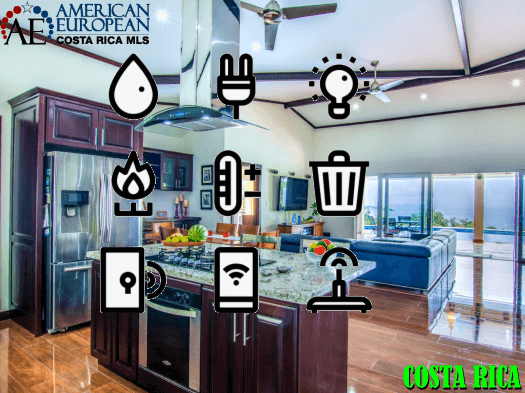 Power and water usually stay in the seller's name until the purchase/sale is registered and the property is in the new owners' name. The reason is that these utility companies will only allow the property owners to register the service in their name. Often, buyers prefer to keep these services registered in the former owner's name for less hassle. The utilities, such as power and water, can be paid for at every bank and supermarket.
If you are not a citizen or resident, you cannot own a phone line in your name. The best solution is to get a prepaid SIM card for your cell phone. You can buy a prepaid SIM card at the airport, the phone company, and many grocery stores and pulperias (mom & pop stores).
Many cable companies supply cable TV and an Internet connection. You will need to organize the installation of a new service well because they will only tell you which day they'll come. You might have to sit around in an empty house for many hours to get these services installed.
For more information on hassle-free connections and changing the name on the utilities, this blog might assist a bit.
5.    Beachfront Property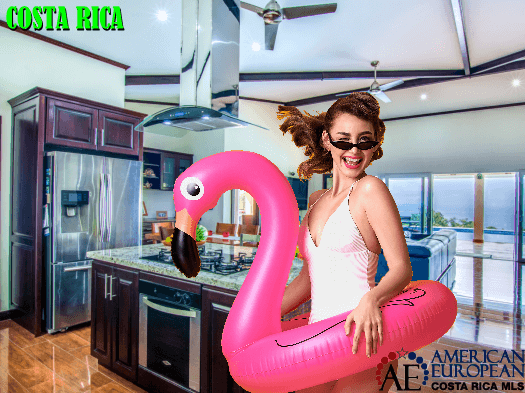 Although we have over 800 miles of coastline, very little of it is titled. So if you plan to purchase beachfront property, you need to be aware of some issues before buying in the maritime zoning. Your agent will guide you through the hurdles of a real estate concession.
6.    Multiple Listing System (MLS)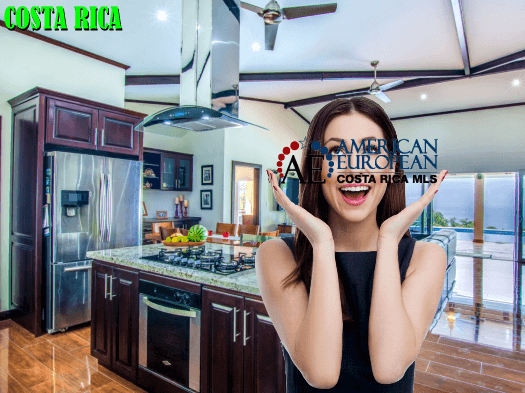 Real estate licensing is not mandatory in Costa Rica. Nonetheless, two real estate boards have an MLS. Unfortunately, agents don't take these MLS very seriously, and they're not functioning. Nevertheless, many agents are knowledgeable, responsible, and experts in their area. Some belong to the American-European real estate network with an MLS of over 2,000 properties from coast to coast.
Are these facts about Costa Rica Real Estate helpful? Are you now for a great lifestyle and beautiful places to retire? Then you have now found your destination: Use our MLS to search for it and then contact us.