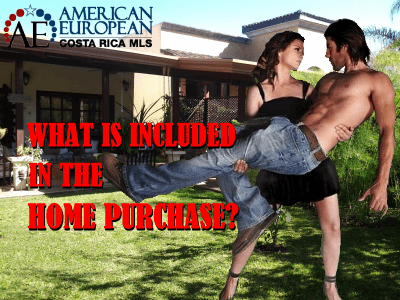 Is what was supposed to be included in your Costa Rica home purchase there indeed after closing?
I always write up the offers my buyers make. Unlike many real estate agents, taxi drivers, waiters, bartenders, pole dancers and hotel bellboys who also sell Costa Rica real estate.
Costa Rica real estate is not very formal. If you agree to do business with those who might be very professional in their own specialty but don't know anything about selling properties? For sure you will run into trouble when you get to the details of what is included in your Costa Rica home purchase (or not).
I always write up the offers that include every single detail as any furniture, appliances and other items that are included in the sale of the home. So I stay out of trouble.
Responsibility
This week, an old client who I sold a home in Escazu many years ago, called me to tell me about a bad experience. When he sold that home again recently, the buyer tried to claim, after the closing, many items that were not included in the sale. Like his furniture, appliances, curtains, and lamps. He called the realtor who sold the house and she responded it was not her responsibility.
Please do not assume anything you see on the property is also included in your Costa Rica home purchase. For that same reason, I always do a walk-through of the property before the closing. And we bring the inventory list to confirm what is included in your Costa Rica home purchase.
I realize that no matter how many blogs I write about Costa Rican real estate, many readers might still think they can pull off a purchase from a taxi driver, other professionals or an FSBO. Therefore, I'd like to give you some tools to work with.
If you still decide to use me as your real estate agent, it will make you a more knowledgeable buyer.
7 Items included or not in your Costa Rica home purchase
1.    Major Household Appliances
Major household appliances are rarely included in a Costa Rica home for sale unless the sellers move to another country. Most Costa Rica real estate listings will show if kitchen appliances and/or laundry room appliances are included or not.
Most of the time, built-in appliances, like a dishwasher or a garbage disposal are included in the home for sale. But it is better to put it in writing in the formal offer. Especially in the case of high-end models, make sure the brand name and model are included in the agreement.
2.    Window Treatments and fixtures
Many buyers assume the existing window treatments like curtains or blinds are included in the sale because they will rarely fit in another home. Sometimes, drapes are made to fit with the existing furniture. So it makes sense for the seller to take them to their new home.
Maybe you thought to have them changed in the future and use the old drapes meanwhile? Make sure they are included in the agreement, well described and not as "existing window coverings".
Depending on the type of lamps and ceiling fans, they might or might not be included in the sale. If lamps and ceiling lights are worth mentioning in the offer, do so.
Costa Rica real estate developers deliver new homes and condos with only basic ceiling lamp sockets or in best case some cheap recessed ceiling lights throughout.
3.    Pool, water pump, pressure tank and other equipment
Many Costa Rica homes have swimming pools, hot water tanks, and water back – up systems with water pumps, pressure tanks. I always include them in the inventory list in the offer as well as their maintenance between the offer and the closing:
The SELLER acknowledges that during the term of this option to purchase – sale agreement and prior to delivery of the property to the BUYER the maintenance of the property is the sole responsibility of the SELLER.
As such the SELLER must maintain the whole property in the same condition as it is today, including every structure located on the property, landscaping, and gardens and including all but not limited to any water holding tanks, septic tank, and swimming pool and its equipment to be able to function normally.
4.    Kitchen and bath hardware
Normally, everything attached to the home such as doorknobs, bath and kitchen fixtures, shower stalls, bathtubs, cabinetry and cabinet pulls should transfer to the new owner. It maybe sounds funny I would mention all this, but I have seen sellers take the light switches because they were so nice.
5.    Personal property
In every home for sale, there is always a lot of personal property. You can safely assume that personal property like mirrors, grandma's chandelier, art, bed linen and furniture does not stay with the house.
Nonetheless, take note of all the built-in furniture like bookshelves, closets or anything that is attached to the home and you want to make sure it stays.
6.    Flat screen TV's and mounting materials
Nowadays, many sellers have a high-definition, flat-screen TV or a home theater installed in the house. These, as well as their mounting materials, are considered personal property unless offered to stay in the home.
7.    Other Items
Sometimes sellers say they will not take gardening equipment. Items like the lawnmower, potted plants are not common to stay with the property for sale.
Often, the sellers do not realize it until they start giving things away to the maid, the gardener, the neighbors or the church when it is too late. If there is anything you want to be included in the inventory to stay with the home, include it in your written offer.
My advice to sellers
Be clear in the listing information on your property for sale to the different people who will help you sell. That will assure they all have the same information.
Make it clear what inventory will be sold with the property. Make an inventory list including appliances, window treatments, fixtures, and furniture. So if the buyers don't want any of it, they can factor any exclusion of property into their written offer.
My advice to buyers
Make your purchase offer in writing. Try to include everything that occurs to you that you want to be included in your Costa Rica home purchase stay with the property after the closing. If you don't ask, you don't get. Do a walk-through shortly before closing. Of course, if you use an American – European real estate affiliate agent, you don't have to worry about all those things
Do you want to make sure that everything included in your Costa Rica home purchase stays with the property? Need our assistance in buying or selling your property? Contact us now.
Feel free to leave your comments on this blog. If you like this article, please feel free to share it on your social media.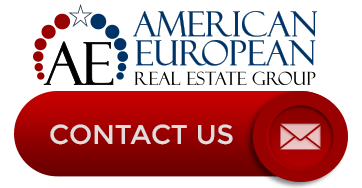 ---
If you like this blog, connect with me on Google+ or subscribe to our newsletter by clicking the banner below.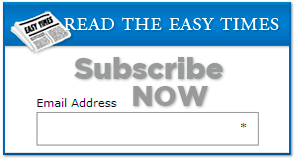 While we're at it, I DO want to remind our readers that we appreciate any referrals you can send us. Finally, please remember the American-European real estate Group's agents when you refer a real estate agent. Because we DO appreciate your business.