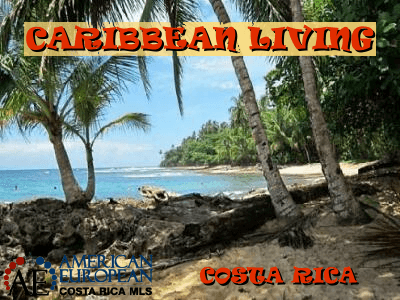 Caribbean living in Costa Rica is so different from living on the Pacific coast. It is like living in another country, and that's exactly what you are looking for, right?
A white sandy beach at your feet while watching a turquoise ocean, the lush jungle in your back, while listening to "no woman, no cry", can you imagine that?
If reggae, rice and beans, and being greeted with a "hey mon, what happen" is the lifestyle you think you can easily adapt to, the Southern Caribbean of the Costa Rican province of Limon offers just that.
Not only the food and the lifestyle are that gives the flavor to the Caribe Sur, as we call the Caribbean coast of Costa Rica. Caribbean living is so different from the rest of the country. Construction style and Caribbean home decoration are also very different, similar to what is customary on the Caribbean islands.
Decoration and construction
Construction materials and construction styles as native hardwoods and thatched roofs give the homes this rustic feel. Lots of balconies, terraces and open spaces will give the beach and jungle touch to all the Caribbean homes you will find. Add to that the colorful Caribbean decoration for ambiance and you're set for Caribbean living.
The locals speak English
Our Caribbean coastline offers a lifestyle that is quite different from the rest of the country. This is due to the Afro-Costa Rican ancestry of 24% of the population of the province. Most of them are descendants of Jamaican immigrant workers.
That gives you, the future expat, a huge advantage. The black population of the Limon area speaks English as well as their Limonese Creole or Mekatelyu.  That includes all the beach towns of the Southern Caribbean like Cahuita, Manzanillo, Puerto Viejo, Cocles, Playa Negra and Punta Uva.
And talking about our coastline, the white sand beaches are just totally incredible and the turquoise ocean offers amazing surfing and diving.
The food
Have you ever tried Rice 'n Beans, Patí, Pan Bon, and other exciting exotic dishes from the Costa Rican Caribbean coast? Have you ever had a chance to enjoy the Carnival in Limon during the month of October? Maybe it's time to do so because it is the essence of Caribbean living.
The availability of our inventory of homes in the Caribbean under $250,000 as in any other budget, changes daily and for this reason, I am not going to give you more than this link to the Caribbean properties. Here are a few samples of the lovely homes you will be able to purchase to find Caribbean Living in Costa Rica for under $250,000:
Caribbean homes for sale
Address: Puerto Viejo, Punta Uva, 2 bedrooms / 2 bathrooms $199,000
Live below a lush forest canopy and be able to walk to two beautiful Caribbean beaches.  This amazing Caribbean home offers the outdoor Caribbean living in the Gandoca  Manzanillo Wildlife Refuge.
The terrace overlooks the jungle. Land size 1,054 m2 – 0.25 acre. Contact us now for more info.
Address: Puerto Viejo, Playa Negra, 2 bedrooms / 2 bathrooms + guest studio, $239,000
Beautiful Caribbean-inspired 2 BR / 2 BA house nestled in the lush jungles of Playa Negra, only a 5-minute walk to the beach. Easy rental studio apartment or mother-in-law/caretaker above the carport.
Built with fine tropical woods, this gem offers beautifully manicured gardens and is only a 15-minute walk from Puerto Viejo. Land size 1,150 m2 – 0.25 acre. Contact us now for more info.
 Address: Puerto Viejo, Cocles, 2 bedrooms / 2 bathrooms $249,000
Open loft style designed home on 3-levels with open living – dining – kitchen on one level, master suite and balcony on 2nd level and 2nd bedroom on the top floor. Part of the property is landscaped with a number of mature exotic tropical and fruit trees and the rest is a lush tropical jungle.
This amazing property can be used as a private residence, a private jungle retreat, a small hotel, or B & B. Land size 1.4 hectares – 3.5 acres. Contact us now for more info.
Address: Puerto Viejo, Playa Negra, 2 bedrooms / 1 bathroom $150,000
A slice of heaven! This small Caribbean home is a perfect vacation rental investment or that vacation home in heaven. Funky and colorful, very much Caribbean style. Landsize 500 m2 – 5,500 sq.ft. Contact us now for more info.
Enjoy Caribbean living too
An additional advantage of buying a home in Puerto Viejo and enjoy Caribbean living is that your Caribbean home could easily make an additional income by using it as a vacation rental. Our Caribbean area affiliate, Jose Tercero can fully inform you about the options for purchasing a vacation rental, using your retirement funds to do so, and the return on investments possible on such a property.
Any of the above Caribbean homes for sale might not be available when you read this article. If you are interested in more information about buying a home in the Caribbean of Costa Rica, contact Jose Tercero now.
---
Other vacation home info
For more info on how to use your IRA or 401(k) to buy a vacation home, find property management and advertising, check out our articles: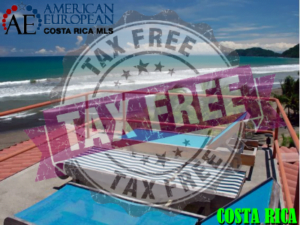 Invest tax-free in a Costa Rica vacation home with retirement funds
Do you hate to pay taxes too? Better to pay the least taxes possible, especially on your investments? How about not paying any taxes in the US at all? How can you invest tax-free in a Costa Rica vacation home? Looking for a luxury vacation home or a beach condo? You just arrived at the right […]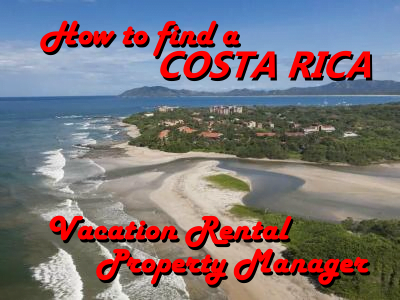 How to find a Costa Rica Vacation Rental Property Manager?
Who will receive your guests and make sure the beds have clean linen?
Who will pay your property taxes, your utilities, and HOA fees?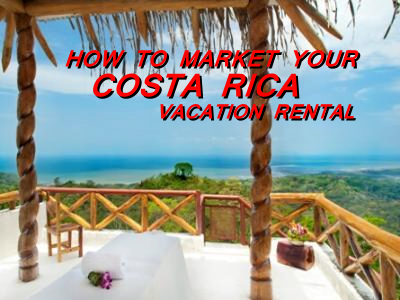 Learn how to market your vacation rental better than your competition.
We tell you how to take photos and how to advertise.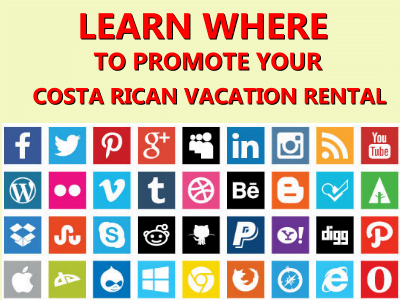 Where to promote your Costa Rican Vacation Rental?
Learn how best to market your vacation rental in Costa Rica.
We show you the best websites and social networking where you can promote your vacation rental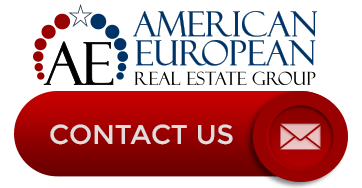 Feel free to leave your comments on this blog.
---
If you like this blog, connect with me on Google+ or subscribe to our newsletter by clicking the banner below.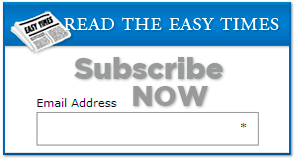 I DO want to remind our readers that we appreciate any referrals you can send us. Please also remember the American European real estate Group's agents when your refer a real estate agent. We appreciate your business.
---