Condominium Altos del Golf, a Parque Valle del Sol community. Welcome to Condominium Altos del Golf, the newest Santa Ana golf community located within the Parque Valle del Sol gated community.
Santa Ana real estate Developer Habitasul has created a 14-acre development within Parque Valle del Sol. This condominium within Parque Valle del Sol consists of 45 lots of 800 m2 each.
Parque Valle del Sol is one of the finest communities in Costa Rica. It offers a wide range of luxury condos, luxury homes and building lots for sale. All homeowners have custom designed and built their homes in Parque Valle del Sol.
Consequently, all designs of new homes in Parque Valle del Sol have to be approved by the construction committee.
Condominium Altos del Golf Homes
All homes built in the community are luxury homes or mansions, which gives the owners great security of their investment. If you are interested in looking at Parque Valle del Sol homes for sale, check here. Santa Ana luxury real estate has seen a tremendous growth and there are more luxury communities offered than ever.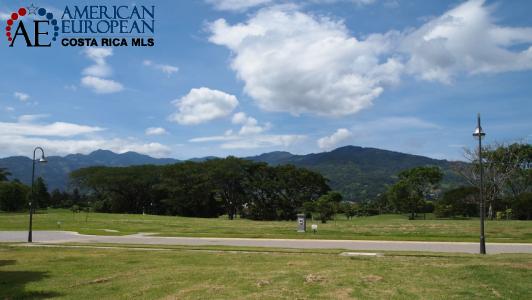 Residential lots on the 18th hole
Altos del Golf condominium is on the 18th hole of the Parque Valle del Sol golf course & gated community and is designed for those who are selective in their lifestyle and seek elegance and comfort as well as security for their family. Conceived as an eco-cluster, Condominium Altos del Golf offers an exclusive design by Green Plan. Especially relevant is that this company is a Ronald Zurcher architects affiliate landscape-design company.
The exquisite urban design consists of internal roads and roundabouts built of cobblestone pavers. Therefore, most building lots offer views of the Valle del Sol golf course. If you want to live on a first class golf course, you've arrived at the right address. Our Parque Valle del Sol agent can offer you a nice inventory of properties for sale in this exclusive community.
Altos del Golf Recycling and irrigation
In Condominium Altos del Golf is the finest golf property on the west side of the Central Valley. Green practices like recycling and separation of waste are mandatory. Each lot will have selected areas for the proper treatment of waste during the construction process. Owners are required to recycle the waste.
The parks and trails in the community will have irrigation systems that will automatically minimize the consumption of water. The irrigation system is fed from the lakes on the golf course. Also, the selected ornamental plants to be used within the community will be summer resistant varieties.
View Altos del Golf in a larger map
More trees in Altos del Golf
The developer suggests all those who purchase a building lot in Altos del Golf to build their luxury home, to plant a minimum of 3 trees on their lot after construction. Also, a 2nd request is to use solar systems in their home to help the environment. Parque Valle del Sol is a Green Planned community with exemplary environmental practices of the management of the golf course and the residential community.
Video
See our video about Altos del Golf:
Parque Valle del Sol
Parque Valle del Sol is a 342-acre golf & gated community in Santa Ana that offers the ultimate lifestyle for those who are looking for a lifestyle. So, if you are in the market to buy a Costa Rica luxury home in a top location in the most beautiful surroundings you will be able to find in Santa Ana – Costa Rica. Also, check our slideshow on Parque Valle del Sol golf and lifestyle community.
Few communities in the Central Valley give you the option to live right on the golf course, amidst the best amenities the fast-growing city of Santa Ana has to offer. In addition, you'll find yourself only 5 minutes away from major shopping options, hospitals and only 30 minutes from the airport.
Video
Check our video on Parque Valle del Sol:
Altos del Golf Exclusive Building Lots for sale
If you are looking for an exclusive building lot for your future home in Altos del Golf, contact our Parque Valle del Sol agent, Rosa Ureña right now, so you can look at all the options we have available for you. We can also get you connected with Costa Rica builders who have built some exquisite luxury homes in this exclusive golf community in Santa Ana.
Our luxury real estate top agent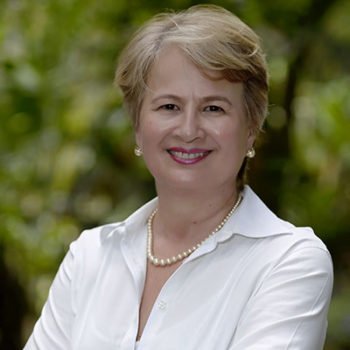 Allow me to introduce you to our Parque Valle del Sol as well as the Altos del Golf real estate agent Rosa Ureña. Rosa is widely recognized as the area's Luxury real estate top Agent and is a high caliber, well-educated professional.
She is our luxury home specialist for all the luxury communities on the west side of the Central Valley. Therefore, she handles properties for sale in luxury communities like Parque Valle del Sol, Hacienda Lindora, Eco Residencial Villa Real, Cerro Real, Cerro Alto, and many others.
Rosa's dedication to her clients is unwavering. She invariably demonstrates her skilled capabilities by delivering optimal results and exceptional professional services to her clients.
Prior to joining the American European Real Estate Group, Rosa was the leading agent for the Costa Rica luxury real estate market of One Million Plus Costa Rica.
Contact Rosa NOW for your Altos del Golf property purchase.