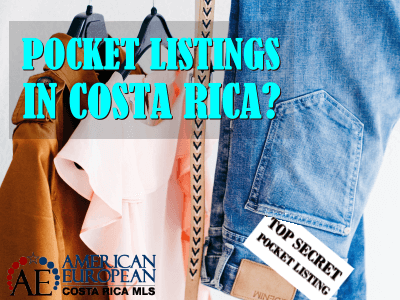 Pocket listings are not very common in Costa Rica, but seasoned real estate agents do have them.
It's not that the agents are too lazy to promote pocket listings. The owners just don't want them advertised.
What are pocket listings, also called a hip pocket listings? Wikipedia explains what a pocket listing is in the United States and Canada:
A pocket listing or hip pocket listing is a real estate industry term used in the United States which denotes a property where a broker holds a signed listing agreement (or contract) with the seller, whether that be an "Exclusive Right to Sell" or "Exclusive Agency" agreement or contract, but where it is never advertised nor entered into a multiple listing system (MLS), or where advertising is limited for an agreed-upon period of time. In Canada, this is referred to as an Exclusive Listing.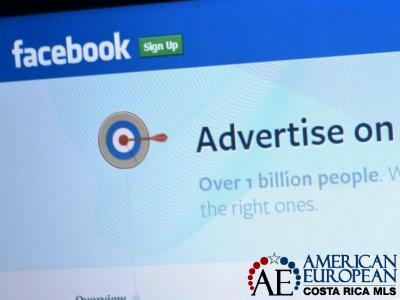 Buyers will not find pocket listings advertised anywhere in Costa Rica. For privacy reasons, sellers do not allow to advertise their property publicly on the customary marketing channels:
Websites
The Costa Rica MLS
Facebook
Twitter
Other social media
Pocket listings rarely sell for that same reason. If I remember correctly, the last pocket listing that I sold was in 1997.
Different
Pocket listings are different in Costa Rica than they are in other parts. The reason is mainly the lack of a formal MLS in Costa Rica and few real estate agents take exclusive listings.
Customers, competitors, and employees become hesitant when a business is for sale. Advertising such a business can trigger reactions that are not good for business.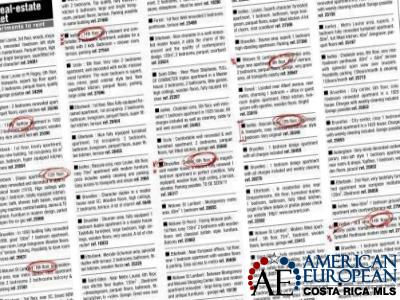 Commercial listings
There are quite a few business owners who don't want their business advertised for sale publicly. They don't want employees or competitors to know about it. To sell a business, you need discretion and confidentiality most of the time. Hotels and restaurants, for example, belong to a niche that is to be marketed silently. In many countries, the seller of a commercial business would contact a business broker. There are no specialized business brokers in Costa Rica so these commercial listings are managed as pocket listings.
If you are interested in seeing how this functions, check Amerivest Business Brokers in Boca Raton. Frank Rubin, President of Amerivest, is a good friend of mine and runs a great business brokerage – Merger & Acquisition Company. Unfortunately, you will not find any similar business brokerages although our commercial affiliate John Hepner does a great job.
Residential listings
When the owner of a residential property requests not to advertise the property, it is mostly for privacy. Sellers do this mostly to keep family, friends or neighbors from knowing the property is for sale. Residential listings are rarely good pocket listings unless it's a very special property. In most cases, the property has to have very specific features or be in a special location. The lack of a formal countrywide MLS is probably the biggest reason for an agent to not keep any pocket listings.
Pricing of a pocket listing
It is not unusual to see pocket listings to be totally overpriced. If the agent finds a buyer at the right price, the owner will sell. Most of the time, the owner will say: If I can get some crazy price for my property, I will sell.
Good business practice?
Is it good business practice for a real estate agent to have pocket listings? That depends entirely on the listing. In my opinion, some commercial type listings are well worth having. Otherwise, I personally don't even bother.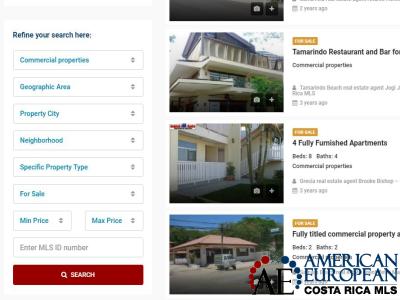 Solution
Do you want to sell your business? Then ask your real estate agent to set up a generic listing that doesn't show it is your business. You can also follow the recommendations Mike Handelsman gives in his article "How to market your business for sale".
For more information on selling your business in Costa Rica contact us now. Finally, feel free to leave your comments on this blog. If you like this article, please feel free to share it on your social media.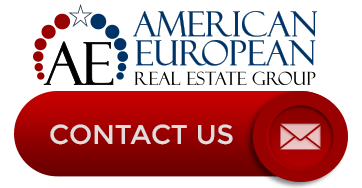 ---
If you like this blog, connect with me on Google+ or subscribe to our newsletter by clicking the banner below.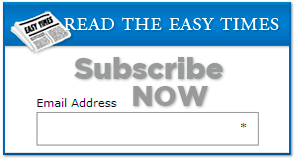 In addition, while we're at it, I DO want to remind our readers that we appreciate any referrals you can send us. Finally, please remember the American-European real estate Group's agents when you refer a real estate agent. Because we DO appreciate your business.