Estimated Reading Time: 5 Minutes
Did you know that real estate agents seldom list foreclosed property in Costa Rica? Unusual, isn't it?
Real estate licensing is not mandatory. This is the reason banks do not use real estate professionals to sell a bank-owned property.
Only in a buyer's market, some banks ask realtors to register. But they make the brokers jump through hoops, and pay an incredibly low commission. So, few real estate brokers join their programs.
Nonetheless, some private lenders do use the services of a real estate agency. That's usually because most private lenders are located in other countries and don't have anyone on the ground in Costa Rica.
It's not so easy to find foreclosed property in Costa Rica online. Only a few websites advertise this type of property, but most of it is not up to date.
The ONLY way to find bank foreclosed property is to contact the banks directly, see at the end of this article. Often, you'll get the runaround before you land in the right department. Of course, you'll have to be fluent in the Spanish language. The Spanish word for a foreclosed property is "remate".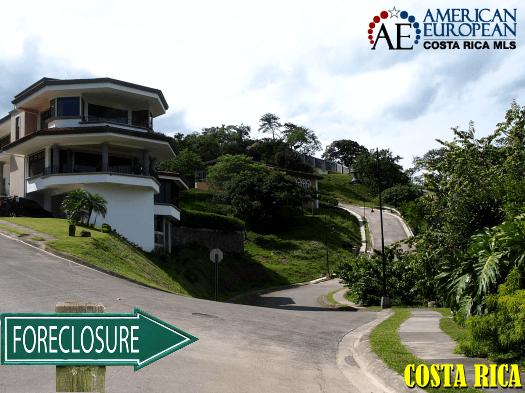 There are a few things you should know about distressed property for sale:
In bad shape
Quite often, a distressed property is exactly that: distressed. Most are in need of significant repair. Homeowners in Costa Rica foreclosed by a lender will never leave their property in a friendly fashion. An eviction usually means a long time in court first. And once they receive the eviction court order, homeowners take all they can.
Often, bank-owned houses are totally destroyed. I've seen homes without toilets, kitchen sinks, bathroom sinks, faucets, electrical wiring, and even missing roofs. I've seen whole steel stairwells taken.
So, before you purchase a foreclosed property in Costa Rica, please do a physical inspection.
Not Always Cheaper
The main reason for you to purchase a bank-owned property is probably that you expect it to be cheaper. I'm sure you're looking for a fire sale, a bargain!
I'm sorry, but banks in Costa Rica usually try to sell for the appraised value. They seldom let a property go at what the borrower owes. You might get a really great deal if the property is in bad shape, as described above. The best deals are usually picked up by insiders.
Nonetheless, if you know what you're doing and have do your homework, you'll be able to find those great deals that you are looking for.
Insiders
A large part of the foreclosed inventory at a bank is in the middle of nowhere. Nonetheless, when a good deal comes on the market, it's usually grabbed by insiders, before it even goes public. Those are friends, buddies, and family members of the bank's employees.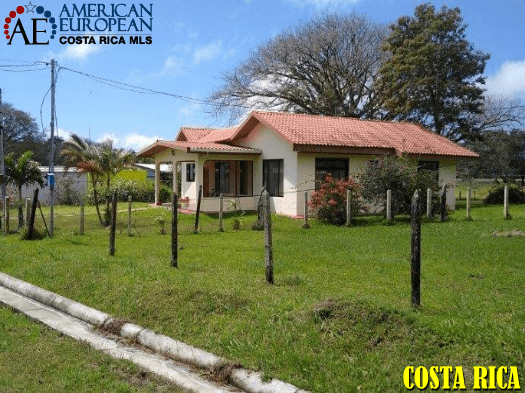 Great Financing
Private and public banks prefer reselling these foreclosed properties by offering a very good interest rate for nationals and legal residents. Mortgage rates normally run at 8 – 10% in US dollars annually. They'll offer financing on the foreclosed properties at 5 – 6% on for buyers. If you're not a resident, they won't finance you.
Where to find it?
Where can you find a foreclosed property? You might be able to find a great foreclosed property deal within our network, send us the details of what you're looking for now. You can also use Google and search for "remates bienes inmuebles costa rica". There are many options, such as
Private Banks
Public Banks
Poder Judicial (The Courts – Judicial System)
Co-ops
CCSS (Social Security System)
ICD (Costa Rican Drug Institute)
Hopefully, this article was useful to you. Are you looking to buy a property that was not foreclosed? Then contact the experts now.