Estimated Reading Time: 4 Minutes
Would you like to learn how to identify a motivated property seller? When buying a property, it's like planning a vacation: you want the best quality at best possible price. Of course, you don't want to overpay, you want to find a great deal. The best way to get a great deal is to find a motivated property seller.
You will need to find desperate property sellers (really ANY seller)!  You need to find those that are fed up with being stuck in the wrong place and ready to slice their wrists if they don't sell soon! And you can offer them a way out.
Research
If you're really serious about wanting to get a great deal on a property, you will need to do some homework. With some time and energy, Google can be a huge help for doing research.
Search for specific keywords used to advertise properties at reduced prices.  Always start by using Costa Rica property on Google and then follow with any of these words:
Motivated owner
Bargain
Fire sale
Best deal
Discounted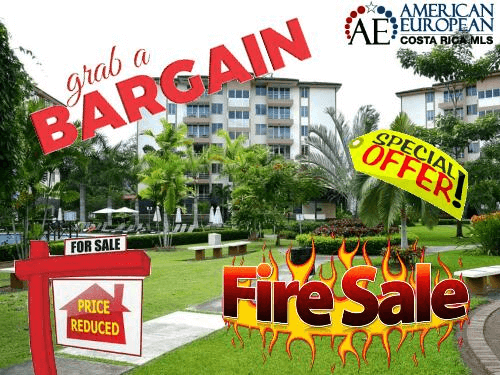 Is it a good deal?
Do you really want to get a great deal? Sometimes these words are used in a totally meaningless way, so scroll down to page 2. You'll be surprised how many good deals you'll find.
When you find a bargain listing, write down the date it was listed (if it's there) AND the title of the listing. Copy/paste that title into Google and you'll probably find the same listing in different places. Use Google translate to search for that same title in Spanish.
Motivation
What are the signs that a property seller is really motivated to sell so you can get a great deal?
In advertising
Several price deductions
A discount on a certain date for fast closing
During showing
A nervous & excessively sweating seller who will follow you everywhere
One who will answer all kinds of unasked questions
A seller who will say the price was just reduced, "but make me an offer"
The sellers are in a divorce
After showing
When the seller chases the buyer or agent right after showing for feedback or an offer
High-pressure tactics from the seller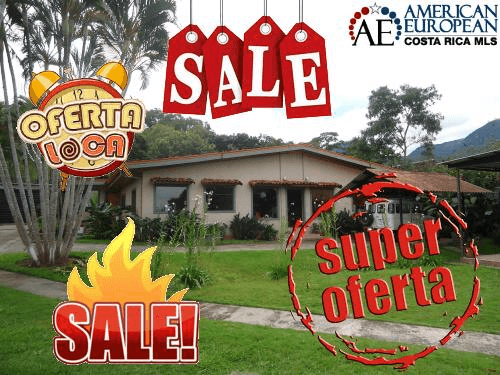 The sales price
There is nothing as difficult as setting the price to sell a property in Costa Rica, as there is no register what comparable property has sold for.
You can do what appraisers do in Costa Rica: they drive around the neighborhood, take phone numbers off For Sale signs and call the owners. Those signs might have been there for a long time and they're no more than just asking prices. Do the same thing online. Try to find out when they were listed. You might even find the same property listed at different prices. That's a good sign!
There are all kinds of negotiation techniques that you can use. Study the market and the inventory to do find out what your offer should be. It should depend on how long the property has been on the market and how desperate and motivated the seller looks.
Other considerations
There are other considerations that might pull a motived seller over the finish line. Find out what considerations won't harm your goal.
Reduced price
A good start is to find a property listed at a reduced price. When a seller offers property at a reduced price, it's supposed to be the final price. But, it gives you, the bargainer, the hint that you are looking for. This property owner is a motivated seller because the property has NOT sold!
Note: Bank foreclosed property is not always offered at a great price.
I wish you luck in your search to get a great deal.
This article was published in the Costa Rica real estate column "On the Grid". You can find the original article on page 30 in the November/December issue of the "El Residente" magazine by the ARCR.