Why not look for a fire sale property when you're buying! If you don't look for that fire sale property, you'll be missing out on a good deal. How to go at it? Learn all about it here.
Every buyer of property in Costa Rica wants to have a bargain. Since a fire sale property gives you the opportunity to purchase at extremely discounted prices, it's worth having a serious look.
Do you know what the reason is for a fire sale property? There's a seller going crazy, wanting to sell, at a much-reduced price under fair market value.
In Costa Rica, there is no comparable pricing available. So fair market price is really whatever the property sells for. Therefore, what it really means is that this seller is urgent and motivated to sell and has lowered the offered price tremendously
Real estate offices normally advertise a fire sale property now and then, here and there. We have a specific place on our website for you to go. It's really easy to remember: go to Specific Property Type on our property search. Then look for Price Reduced Properties. Before you go any further, have a good look at our fire sale property inventory. It might give you a good feel for what I'm talking about here.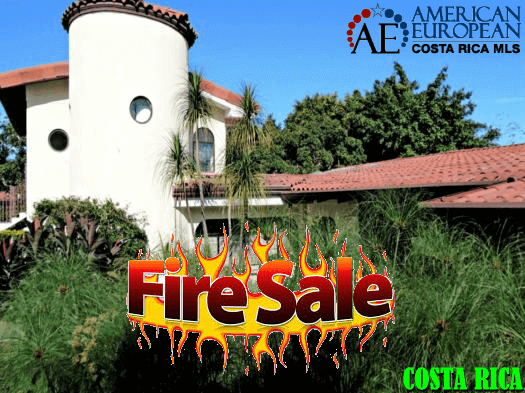 Reasons
Some buyers don't care, others do want to know the reason for a fire sale. The reasons for a fire sale can be many, just to name a few:
Trying to save a foreclosure
A temporary financial crisis
A divorce situation
In need of working capital for a business
Change of retirement plans
Moving to another country
Death
Bankruptcy of the seller
Tired of being an absentee owner
Job loss
Property has been sitting on the market for 7 years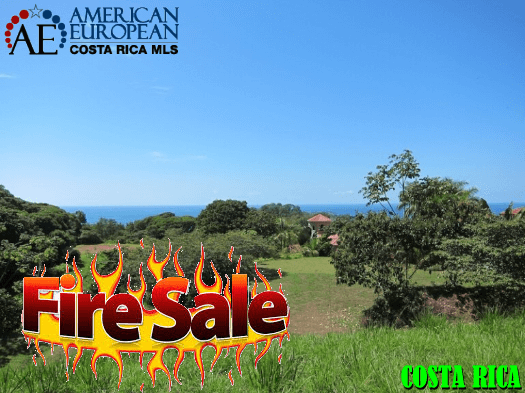 Property type
What kind of firesale property will you be able to find? In my experience, you'll find mostly building lots promoted as a fire sale property. The reason is that property owners usually made an investment in a building lot for the future and that future has now arrived and changed.
Nonetheless, you'll also find businesses, vacation homes, rental investment property and single-family homes in the fire sale property inventory.
In a certain area
Are you only looking for a fire sale property in a certain area? Then feel free to tell our system which particular area you're looking for. You probably know that we cover the whole country, from coast to coast.
If you can't figure it out, one way or the other, just contact us and tell us what you are looking for.