Every now and then, you will read that an expat or a local property owner lost their Costa Rica property rights to squatters or thieves. Unfortunately, the Costa Rican judicial system is very slow. It has some loopholes that allow the bad guys to get away with squatting or stealing a property.
NO ONE should be allowed to squat on land that is someone else's and NO ONE should be allowed to take out a mortgage on a property that is owned by somebody else.
Let me explain how this happens and give you recommendations of how you can protect your Costa Rica property rights against squatters.
Who invented squatting
Squatting was not invented by the Costaricans, Robert Neuwirth suggests that there are 1 billion squatters globally. It is not even a 3rd world country problem only. My own home country, Holland, had its own problems in the 70's with the "crackers" taking over abandoned buildings in Amsterdam and squatting became finally illegal in 2010. The United States has had its own problems with abandoned buildings and squatters, something most people are not aware of.
The time requirement before ownership through adverse possession kicks in varies from state to state. In California it's five years; The state of Texas it takes 30 years. In West Virginia, open dominion must be held over the property for 10 years. But ultimately, adverse possession can result in a squatter owning the house.
Once in a while, I get emails from people who get mad with the legal system in Costa Rica and the entire world, because they lost their property to a thief or a squatter.
In some cases, they are right to be mad and I agree something should be done about it. That's why I defend Costa Rica property rights. In some cases, property owners don't accept it was their own fault of not properly taking care of property they own. Each owner should do everything in his/her power of protecting the Costa Rica property rights and not abandon the property.
Squatters
Believe it or not, but the colorful people on the left are also squatters. Squatters in Costa Rica look different though.
You have landed in Costa Rica but the land is not used for anything. It probably doesn't even have a fence. The land is never cleaned and since you don't live here, you don't pay your property taxes regularly.
A local family sees nobody uses the land, decides to build a shack on it, build a fence around it and put some cows to pasture.
Article 277 of the Costa Rican civil code establishes possession rights for a property by means of occupation.
These possession rights can be acquired when the owner allows a third party to use and maintain possession of the property for more than a year (Par. 2, Art. 279 Civil Code).
How to protect property against squatters
1.    Always pay your property taxes on time
2.    Maintain your property clean
3.    Have your property fenced
4.    Have someone check on your land regularly
5.    If the above doesn't work, present within three months of the date your land was invaded by squatters either a civil procedure is known as interdicto or a criminal action charging usurpación. A late response from the owner can lead to lengthy and costly procedures, and, worst of all, to the possibility that the de facto tenants will control the property.
Property thieves
You own a property in Costa Rica and you suddenly find out that the property is not in your name anymore. Property thieves, together with a crooked notary public, has transferred the property into someone else's name, taken a mortgage on the property and disappeared. The mortgage holder has never received any mortgage payments and is foreclosing on your property. You find out when it is too late and the property is not yours anymore.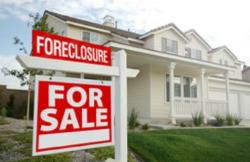 How to protect property against thieves
1.    You can take a Property Alert service, where they will monitor your property title and alert you if anything has changed in your title, given by the National Register. Word is out that they do not take any responsibility for any theft and not even for not alerting you, so it is a waste of money.
2.    Register a Cédula Hipotecaria on your property. This is very much like a mortgage owned by you, just to protect the property from being sold or mortgaged by anyone else but the person with the Costa Rica property rights. Ask your attorney about the Cédula Hipotecaria. If you don't have an attorney, check the list of legal counsel we recommend.
Safe or not safe
All the above does not mean that buying Costa Rica real estate is not safe. You should see the protection of the property you are buying or already possess. Just like the lock on your front door that you didn't need 30 years ago.
Times change and thieves become smarter, and so should we. Just be careful when you purchase a property in Costa Rica. Use a competent real estate agent and a competent real estate attorney.
Don't forget about the property you bought, use the lock on the front door as described above. And check your property title regularly.
If you want to be part of a new Facebook page asking for Justice in Costa Rica, please click on me gusta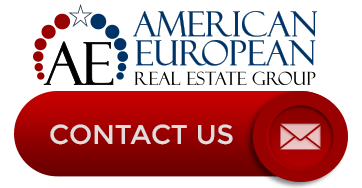 Feel free to leave your comments on this blog.
---
If you like this blog, connect with me on Google+ or subscribe to our newsletter by clicking the banner below.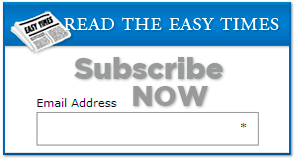 I DO want to remind our readers that we appreciate any referrals you can send us. Please also remember the American European real estate Group's agents when you refer a real estate agent. We appreciate your business.