Estimated Reading Time: 7 Minutes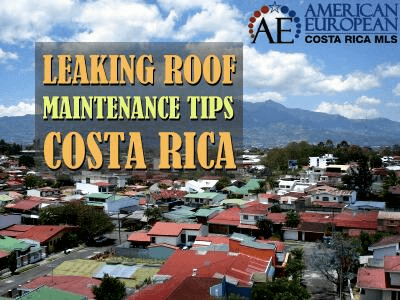 Time for leaking roof maintenance tips. Roofs of Costa Rican homes suffer a lot because there is lots of rainfall. Rains start in September and don't stop until December.
Last week, the # 1 home inspector in Costa Rica, Thomas Rosenberger, explained how necessary it is to use quality materials in the roofing of your house. There are parts of the roof that suffer from much more moisture than you think and accumulating water can create a lot of damage.
This article about leaking roof maintenance and repair was published with Tom's permission.
In this blog, Tom explains the use of Dense glass and green drywall and the need of having downspouts that are large enough to withstand the water flow when you build a house in Costa Rica.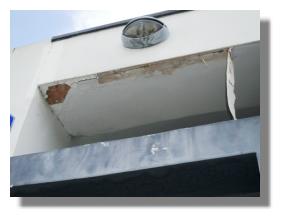 Drywall and DensGlass
leaking roof maintenance starts with picking the right materials when you build. During the past few years, materials such as green drywall and DensGlass laminates have been used to cover soffits and fascias of dwellings. When these products become moist from water infiltration, the tape, and plaster along with the synthetic materials utilized to fabricate, the laminates become damaged.
These modern materials are more complicated and expensive to repair than the typical cementitious laminates. The old cementitious laminates don't deteriorate rapidly like the modern materials. The local custom here is to paint the cementitious laminates every year to hide the water stains and mold.
So if you're looking at homes during the dry season, the soffits and fascias may appear clean. That's probably because they've recently received a fresh coat of paint. Only an experienced construction inspector with a keen eye can spot the telltale signs of water infiltration once it's been covered with fresh paint.
Gutters
All of the above problems were caused by the gutters filling up with rainwater and overflowing inside the soffits and onto the fascias. The most common cause of gutters filling up with rainwater is the lack of leaking roof maintenance. If the gutters are full of debris, the holes for the downspouts become blocked and the water can't escape.
In the past, most gutters did not have downspout tubes. The custom was to install small cone type drains, commonly referred to as "conos" in Costa Rica. Then chains are placed inside to divert the flow of rainwater. However, these chains obstruct the debris in the gutters and drainage of water. This causes the rainwater to accumulate inside the gutter and is high on leaking roof maintenance.
Furthermore, many gutters were fabricated with small drains and very little water can flow out through a tiny little hole.
Metal roofing
Another issue is that metal roofing laminates expand and contract under the intense ultraviolet rays of the sun in Costa Rica. When they move, sometimes they don't fit back together evenly. The rain enters in these gaps which causes moisture damage to interior ceilings and attics.
Additionally, when metal laminates expand and contract, the screws unfasten themselves. That creates larger holes where moisture can enter into the ceiling cavity and cause interior damage. In the photo below, you can see that the metal roof structure has corroded from water infiltration through gaps in metal laminates.
Roof structure
This is a serious problem that is difficult to repair. If allowed to continue will cause deterioration of the roof structures strength and replacement will be extremely expensive. This photo was taken in the attic of a home that was only three years old and constructed by a local commercial contractor.
Roofers install most structural supports in a real-world every 24 inches on center in order to support adequate sheathing laminates, underlayment, and roof coverings.
In Costa Rica, there is little code enforcement. Many times contractors install roof supports every 36 or 48 inches, thereby using fewer structural supports and saving money.
Unless the design of the roof structure included thicker gauge supports, there is little possibility of adding proper sheathing and waterproofing underlayment products after the fact. Because lightweight structures cannot support the additional weight of construction products to create impermeable barriers and/or support roof tiles or other heavy roof coverings.
In his next blog about roofing in Costa Rica, Tom will explain how to mount a roof correctly on a house. We invite you to read related blogs on roofing from the same author:
Our agents recommend a home inspection before finalizing a property purchase, contact us now.
The Author
Tom Rosenberger (RIP) was a knowledgeable home and land inspector in Costa Rica with over 30 years of land development and construction experience. He enabled his clients to "See Beyond the Obvious" before committing to land acquisition and construction projects.
Tom lived here as a legal resident since 1992 and passed away in 2020. He built and remodeled and condominiums, along with developing raw land into building lots.
---
Feel free to leave your comments on this blog. If you like this article, please feel free to share it on your social media.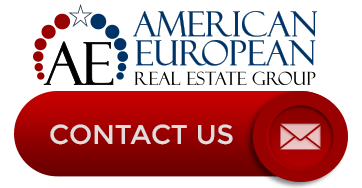 If you like this blog, subscribe to our newsletter by clicking the banner below.