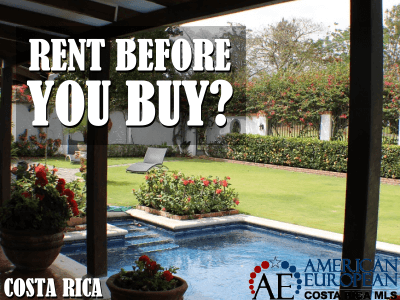 Should you rent before you buy property in Costa Rica? This is a question I'm asked quite often. That is because I sell property in Cariari, Costa Rica.
I've also noted that those people who have owned their own home for a long time have a harder time adjusting to the idea to rent. Some hate the idea of living in something that's not their own. It would be like dressing in something that doesn't fit.
Others hate the idea of putting hard- earned money into someone else's pocket is akin to throwing away the money.
A useful tool for your search
The reality is that to rent before you buy property can be, in many cases, a useful tool in your search for your dream home.  It's almost like a half-way-house before you're ready for the real thing. As a rule, I almost always suggest to first-time arrivals that to rent before you buy should be an option of first calling.
"Piñas Coladas" on the beach
Almost everyone, including myself, arrives with some preconceived idea as to where we would like to live.  A lot of times we can be mistaken for many reasons. When I arrived some thirteen years ago, I thought I wanted to live by the ocean, where the palms touch the sandy beach. I had seen enough brochures in my life to convince myself that that's where paradise awaited. I could clearly see myself lying on the beach with my "piña colada", listening to the caressing waves.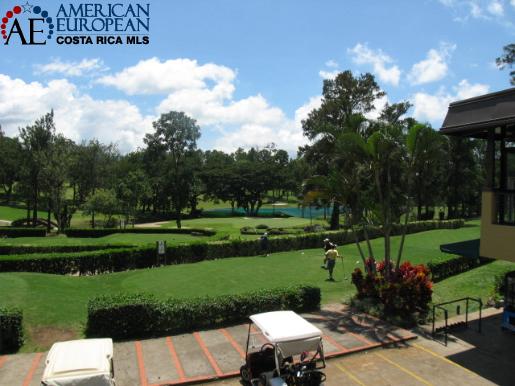 Cariari and playing golf
As it turned out, I ended up in the Central Valley, more specifically the Cariari area where I make my home now. I prefer the cooler weather provided by the higher altitude. It is justifiable to call the weather of the Central Valley the "land of eternal spring". In Cariari, I found a terrific Country Club with a great golf course where I've played many rounds of golf with the many new Costa Rican friends but mostly with the very large expat community that resides in Cariari.
Also, the town of Cariari has provided me with a suburbia type atmosphere that suits me well.  It is relaxed and a bit out of the way, while still near all the shopping and eateries I could hope for.  It is also very central – the three largest cities of Costa Rica are but minutes away and the airport is only some 15 minutes' distance.
Where will home be?
On the other hand:
if you are a seasoned "property buyer".
you have made the rounds.
been in Costa Rica several times.
clearly decided where home in Costa Rica is going to be,
I try not to get in your way. I simply do my best to understand what you are looking for and help you get it. If I don't, you'll be unhappy in due course. I'm also aware that you may possibly end up being my neighbor, and I would want you to be a happy one.
It is your decision if you rent before you buy property. I, or any of the other American-European affiliate Costa Rica real estate agents, will be glad to assist you in your quest. It gives me a great deal of pleasure to be the venue by which you found the home you envisioned in a new and different land. I can assist you either way if you decide to rent before you buy property. Contact me now for my professional assistance.
The Author
The author of this article is Shell Johanson and he is our affiliate agent for the Cariari – Belen real estate. Cariari is famous for the Cariari Country club and its golf course. Shell would love to show you this section of Costa Rica as a wonderful place to live and play. He specializes in Costa Rica golf properties. 
---
Feel free to leave your comments on this blog. If you like this article, please feel free to share it on your social media.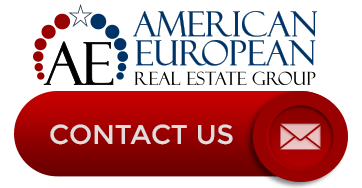 If you like this blog, connect with me on Google+ or subscribe to our newsletter by clicking the banner below.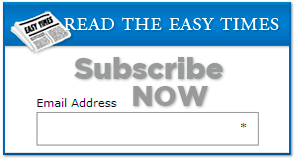 While we're at it, I DO want to remind our readers that we appreciate any referrals you can send us. Finally, please remember the American-European real estate Group's agents when you refer a real estate agent. Because we DO appreciate your business.