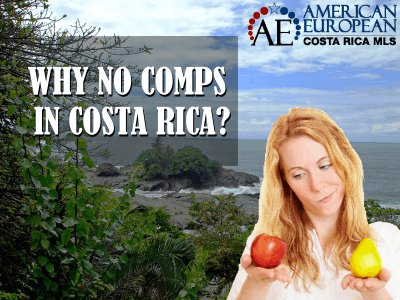 Is it easy to get comps in Costa Rica? Visitors to our website often ask, "What is the price per acre on property in Costa Rica?" Or, better yet, "Will you send me some comps on that house so I can see what similar homes are going for in the South Pacific?" Yea, right.
The education process begins when your boots are on the ground in Costa Rica. However, allow me to start by sharing examples as to WHY your questions are not relevant. The land in Costa Rica is varied and with more elements than most can imagine.
When you buy a 1 or 5-acre property for your home, 10% could be usable, or 85%. Additionally, there might be some properties with ocean views, waterfall views or no views. The list goes on and on. You might be from Phoenix or Cleveland where you live in a community full of similar floor plans and landscaping. Not here! People that buy and build in Costa Rica do so with a desire to create their dream home.
No Comps in Costa Rica
Much of our inventory is that dream manifested and they are not comparable to no two homes are the same. My last customer actually got a bit upset with me (almost lost her business). After I repeatedly told her that it was nearly impossible to send her comps of similar properties that had sold. She wanted to get a feel for the values of similar homes. She would not understand that there are no comps in Costa Rica.
There are no similar homes. I simply begged her to come down, spend a day with me and see with her own eyes. She did. She got it. All was good… The lack of subdivisions (thankfully) where a developer builds hundreds of homes with a few options just does not exist. Furthermore, there is no MLS system down here that has the exact data. Even on the existing MLS, one agent cannot see what another agent sells a property for.
Difficult and not accurate
This is a different real estate market where values are not on paper but derived from experience and history. Ocean views can fetch upwards of $200k. As you cruise our website and see a three bedroom home on five acres priced hundreds of thousands less than another that is one acre with ocean views, you tilt your head in wonder. Then you click on the inquire button and ask for the square foot price of construction on that home. It cannot be done. Not really. Just know that real estate comps in Costa Rica are difficult and not accurate.
After a full day together in the field going up and down mountains in 4-wheel low and seeing 5-7 properties, you will get it. It is hard to comprehend until you see it for yourself. Come on down and let's get some windshield time together. I will gladly show you "comps" along the coast, in the jungle or glazing at the big blue Pacific.
About John "JDub" Wieland
John Wieland is our real estate Specialist for South Pacific area (Dominical, Uvita, and Ojochal). He moved to Costa Rica in 1999 and start his real estate career here. In his constant quest for personal and professional growth, he initiated a plan to become the region's top luxury specialist. He has built networks spanning multiple countries and is committed to providing the highest level of client service. John and his team cover real estate in the South Pacific starting in Manuel Antonio, passing through Dominical and Ojochal, all the way to Pavones, for any type of real estate like farms, homes, land, condos and luxury homes, John will have the best solution for you, contact John and his team now.
---
Feel free to leave your comments on this blog. If you like this article, please feel free to share it on your social media.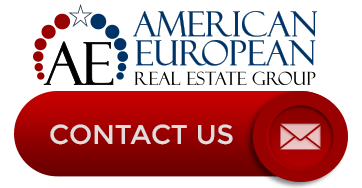 ---
If you like this blog, connect with me on Google+ or subscribe to our newsletter by clicking the banner below.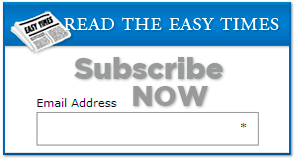 While we're at it, I DO want to remind our readers that we appreciate any referrals you can send us. Finally, please remember the American-European real estate Group's agents when you refer a real estate agent. Because we DO appreciate your business.