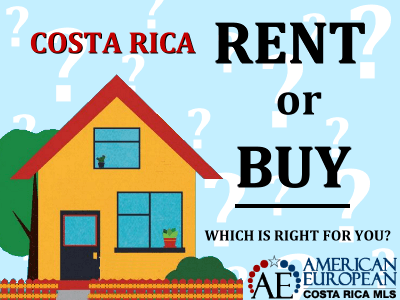 While doing your due diligence before retiring in Costa Rica, you might read that you should rent before you buy a home. Though this might be a great option for some, I will show why this is not always true.
Moving to Costa Rica, no matter if you doing so as a business person or as a retiree is a big step. Motivation is imperative when making that step.  Your due diligence period will allow you to figure out what area of Costa Rica will suit you best. That mostly depends on your lifestyle, your needs, and your budget.
A lot of people have the motivation and desire to retire in the tropics. They're all looking for that lifestyle you have been dreaming about most of their life. But to have the motivation and desire to make it function, be happy and make it a fruitful enterprise is a challenge for most.
Motivation and desire
I have relocated hundreds of retirees from all over the world in Costa Rica in the past 25 years. Most of the time, I will be able to tell within 20 minutes of meeting my clients if they will succeed in making their dreams come true. I can recognize those that will see those dreams shattered within six months of moving to Costa Rica right away. It is all a matter of motivation and desire to make it function. Not everyone can do that. That's why those shattered dreams
It is all a matter of motivation and desire to make it function. Not everyone can do that. That's why those shattered dreams, they were not fully committed to the task at hand. When you are one of those, you should rent before you buy a home.
There are many people who have rented during their whole life and they were perfectly happy doing so. But few who have rented their whole life will undertake such a challenging adventure as retiring to another country in the tropics. They are not the risk takers. Unfortunately, I cannot offer any statistics on this as Costa Rica is not very big on statistics.
Some say that 40% of those moving to Costa Rica return home within a year because of culture shock. Culture shock is a true hurdle. But if you receive our newsletter every week that will be taken care of. Then, you either learn how to adapt or you will know you won't make it and will not even make the step.
Not the right decision?
To my opinion, there are four reasons that those who move to Costa Rica and rent will not succeed in making it a successful project. This will show that rent before you buy a home is not always the right decision.
1.    If you have owned your own home your whole life, you will find it very difficult to make a rental your home. Even if you bring your own furniture and personal belongings. In a rental unit, the garden will never be like you would want it to be, the kitchen will look so different and you would want to give the walls the color paint you like best or hang your own paintings on the walls. In other words, it's the personal touches that will turn a house or a condo into your home.
2.    When you rent a home from Craigslist or even a realtor, after the signature of your lease agreement, you are on your own. You will NOT have any help from anyone to pull you through all your difficulties. You'll have a few, believe me. When you purchase a home, a good and responsible real estate agent will hold your hand way past the purchase and introduce you to the fine details of living in a new country. In over 25 years of selling Costa Rica real estate, I have NEVER seen a buyer return home within a year.
3.    When you are not able to make Costa Rica your new home, and you keep your property in your home country, you will have a place to go back to. However, this might not give you enough motivation to work hard at adapting to Costa Rica, its language, and customs. It will be too easy to say "we tried for a while but we really don't feel at home".  There is a huge difference between packing a couple of suitcases and selling your house and packing a container with household goods. To rent before you buy a home gives you this option to really make those dreams come true.
4.    If you have always been a home owner and you are not used to dealing with a landlord. You will find out how difficult it can be to deal with someone who doesn't feel something needs to be fixed, upgraded or replaced.
Keep in mind that renting is spending the money per month over x number of years. One client rented for six years and he spent $54,000 in rent with nothing to show for. Then he decided to buy. He purchased a home in the same neighborhood similar to the home he rented. He regretted not buying when he first moved to Costa Rica. The purchase price would have been much better six years before. To rent before you buy a home is meant to be over a short period so you can use the money for your purchase.
If you are really motivated in making moving to Costa Rica function and take the hurdles the easy way, I recommend:
1.    First book a Christopher Howard or George Lundquist retirement tour to find out if Costa Rica is a good choice for you.
2.    Do your due diligence on which area would suit you best.
3.    Rent short term until you have found the home that will make your retirement happy and successful.
4.    Bring your personal belongings to complete your feeling of being at home.
5.    Pick a well-known and responsible real estate agent or real estate organization to help you with your real estate purchase.
Hopefully, this article helps take smoother decisions if to rent before you buy a home when moving to Costa Rica.
Our real estate organization has a great inventory of Costa Rica real estate for sale, check it out.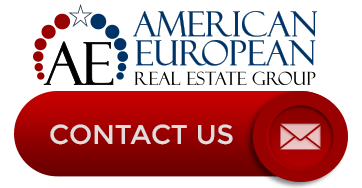 Feel free to leave your comments on this blog.
---
If you like this blog, connect with me on Google+ or subscribe to our newsletter by clicking the banner below.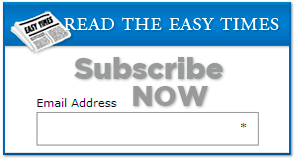 While we're at it, I DO want to remind our readers that we appreciate any referrals you can send us. Finally, please remember the American-European real estate Group's agents when you refer a real estate agent. Because we DO appreciate your business.