Is a HOA in Costa Rican gated communities legal or not? Last week, Steve emailed us "Please check your advertisement because you are falsely advertising a home owner's association. The community doesn't have one. All they have is a maintenance corporation."
You are probably aware that we always take the bull by the horns in our articles, warning unsuspecting real estate buyers of mistakes they can make if they purchase FSBO or with an uninformed real estate agent.
I stand corrected on this HOA issue in Costa Rican gated communities that Steve mentioned and I think you all deserve a clear explanation of the matter:
Zoning
The GAM (Grand Metropolitan Area) zoning plan has certain areas of the Central Valley zoned for agricultural use. Those are usually located in rural areas and in the mountains. Also in the coastal areas, although many cities that did not have a zoning plan, their engineering departments decided to create a zoning for agricultural use. Again, those areas are located in the mountains right behind the coastline.
The real estate boom
During the 2006 – 2008 real estate boom developers couldn't build fast enough because the demand for property in secure gated communities was huge. Real Estate developers found a loophole in the law. This made it possible in certain areas with low density, to create an agricultural subdivision (Fraccionamientos Agricolas). To do so, the developer only needed an unpaved easement as access and a minimum lot size of 5,000 m2 (1.25 acre) and in some cases of 7,000 (1 ¾ acre). It is allowed to build one house on the "farm" with extra buildings like a "barn", which could be used as a guesthouse.
The real estate developer also would have to drill a well (with permits) and install power to each lot. Everybody started calling them Costa Rican gated communities because they have a gate at the entrance.
Not a legal condominium
It is important to understand that those agricultural subdivisions are not formal condominiums. The do not have their bylaws registered in the Property section of the National Registry. Therefore it's impossible to constitute a formal Home Owner Association (HOA) for those Costa Rican gated communities. They are not really even gated communities as the communities are generally not even fenced, they only have a gate and some even don't have any guards at all.
Nonetheless, leaders in some of the communities have put together informal bylaws trying to constitute some rules and maintain the infrastructure. Unfortunately, some neighbors have not accepted those rules because the HOA is not legal.
Infrastructure
Some real estate developers had enough money to pave the easement and drill a good and serviceable well, others did not. During the boom everyone was running against the clock to get everything legalized and built. That way, they could deliver to the clients who in some cases had already paid for pre-construction.
For that reason, you will find some Costa Rican gated communities finished, some unfinished and others even abandoned. Sadly, when lot owners started building their homes, they did not worry about who would do the upkeep of infrastructure such as roads, power poles and water wells.
It is important to understand that the government has no obligations at all to maintain the infrastructure and that it is strictly an effort of the neighbors (or informal HOA).
Years gone by and the solution
Now 8 years have gone by and roads have started to deteriorate by heavy construction traffic, gutters need replacement and the water company suddenly declared the legal water wells illegal.
Most communities have been making the effort to correct anything that needs correcting and be a good neighbor.
I am not a lawyer but it seems that constituting a corporation that will take care of maintenance fees so the infrastructure can be maintained before it falls apart would make sense to me.
Who is the bad guy?
Whose fault is all this? Legally it's no one's fault. The real estate developer was legally entitled to constitute a community in such way and the developers didn't foresee the problems that would knock on the property owner's doors years later either. It's a legal limbo.
Why do I tell you all this?
Because you need to know what you might be buying into if you are buying a home or lot in one of those agricultural communities. There are some Costa Rican gated communities who seem to have a few lot owners not willing to cooperate in creating a more informal solution to the problem. Which to me don't make any sense at all.
What does an intelligent person do if the road in front of the house is deteriorating? You don't want your property value to go down? Then, you either fix the potholes yourself or you cooperate with everybody else so it becomes a community effort.
My message: To my opinion, owning a property in any of the agricultural gated communities should not be a problem. I suggest you do your homework before you purchase any real estate. Then you can take the decision well informed. When you are ready to purchase property in Costa Rica, you contact us for professional assistance.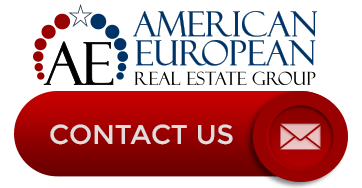 ---
​Feel free to leave your comments on this blog.
If you like this blog, connect with me on Google+ or subscribe to our newsletter by clicking the banner below.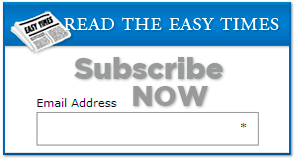 I DO want to remind our readers that we appreciate any referrals you can send us. Please also remember the American European real estate Group's agents when your refer a real estate agent. We appreciate your business.