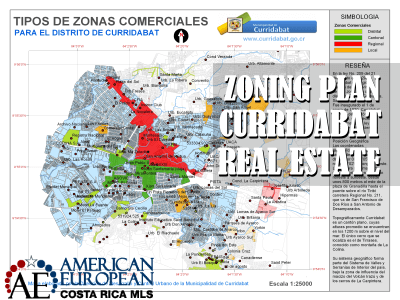 Better late than ever. The city of Curridabat is now organized better than ever before and has a pretty good zoning plan for Curridabat real estate in place. This zoning plan has existed since 1993 but it took the city quite some years to enforce.
Located on the east side of San Jose, east of San Pedro and Los Yoses, north of Desamparados and west of Tres Rios, this city is one of the fastest developing cities in the Central Valley. Investment in property for sale in Curridabat is hotter than ever too. Although you will find the weather cooler than many other areas in the Central Valley.
Check the weather before you visit our affiliate partner in Curri as the locals call it. But before you do, make sure you read this blog about the Zoning plan for Curridabat before you make any mistakes.
There is now a zoning plan for Curridabat real estate in place, just like some other organized cities where we also offer valuable Costa Rica real estate. The days of just building whatever you felt like are long gone and we recommend you get a "uso de suelo" before you purchase land in Curridabat to build your dream house. You can also check yourself on the zoning plan for Curridabat the city has, You can download it here if you read Spanish well enough. Mayor Edgar Mora has cut through a lot of red tape and been able to modernize city planning.
For years, the east side of San Jose was the slowest growing area of the Central Valley. That was because most of the foreigners moving to Costa Rica had never heard of Curridabat. And even less its neighborhoods and subdivisions like Freses, urbanizacion Abedules, Cipreses, Guayabos, Hacienda Vieja, Lomas del Sol and Los Faroles.
Real estate development
Large properties were privately owned and real estate developers needed large capital to develop these areas. Now you will find many well organized small subdivisions, middle class as well as high end subdivisions. They all have very nice streets, sidewalks and organized neighbors. Our affiliate partner has a great inventory of Curridabat homes for sale in these residential areas.
Traffic
The Zoning plan for Curridabat is very clear about commercial real estate. Such as areas around the National Register, Multiplaza del Este, Plaza del Sol, Indoor Club are all regulated. Those are the larger commercial areas and zoning organizes commercial areas in each neighborhood. The Municipality understands that the only way to stop traffic from growing faster, is to stop the residents from having to go outside their own neighborhood to purchase the day to day necessities. The larger malls will give you plenty of options for you shopping and you will find many restaurants throughout the city.
Schools
In the 80´s and the 90´s, Curridabat was strictly Spanish spoken except for the French in Costa Rica, who moved to the East side. That is because the Liceo Franco Costarricense is located in Granadilla, between Curridabat and Tres Rios. You will find lots of other bi-lingual schools on the East side of San Jose like the SEK, Marian Baker School, Saint Benedict and Yorkin School.
If you love living in the city, Curridabat could be a great option for you. Especially if you like cooler weather. We invite you to see Curridabat real estate with the best real estate agent in town: Patrick Mulheren. Patrick is very knowledgeable about the zoning plan for Curridabat. He has been our affiliate partner on the East side of San Jose since we started our fine group of real estate agents from coast to coast. He knows how to listen to your real estate needs and the specifics you can give him.
Contact Patrick now for a tour of his real estate listings.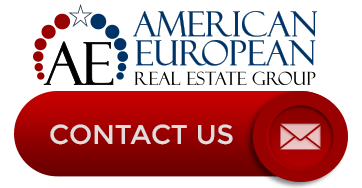 ---
Feel free to leave your comments on this blog.
If you like this blog, connect with me on Google+ or subscribe to our newsletter by clicking the banner below.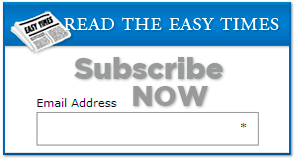 I DO want to remind our readers that we appreciate any referrals you can send us. Please also remember the American European real estate Group's agents when your refer a real estate agent. We appreciate your business.