Are you a perpetual tourist but planning on formal immigration to Costa Rica? Expats in Costa Rica seeking to regularize their migratory condition should take the opportunity the Costa Rican Government is currently offering, for a limited time only.
The Costa Rica Immigration Department based on four transitory articles included in the latest Bylaws to the new Immigration Act will grant you a special type of residency if for any reason you will not qualify under the existing types of Costa Rica residency.
There is a motive for the Costa Rican government of having created this opportunity. This is mainly due to humanitarian reasons and in order to regularize at least four thousand Americans. Those Americans are living in Costa Rica without any type of legal status. These are the so-called "perpetual tourists" that exit our borders or airports every ninety days.
But not all will benefit from this opportunity. The possibility of being granted the Costa Rica residency is limited to those over sixty five years of age, minors, adults with disability, or adults that entered the Country while they were minors and that currently are twenty-five year old or less and are not able to become legal immigrants under any of the other migratory categories that the Immigration Law allows for. All the above mentioned will need to substantiate the fact that they have been living permanently in Costa Rica for the last five years, at least.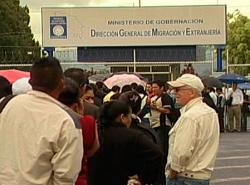 Also legal residents, permanent or temporary, that for some reason have not renewed their resident cards since the year two thousand and three, which legally makes them lose their residency status, are now able to renew their Costa Rica residency, if they comply with the requirements and pay up to date all due payments, including the fines.
This benefit is of course a tremendous break for those senior expats living under social security who for some reason do not meet the necessary income to become pensionados, or rentistas, as well as for youngsters that are currently working here illegally and were minors when they arrived here, or for disabled expats no matter what age they have and were not able to get their legal Costa Rica residency before.
But hurry up; the amnesty period will expire very soon, on November the 17th, 2012. Consult Mr. Fernandez about your options for legal residency once this amnesty period has expired.
The Author
Lic. Adrian Fernandez-Madrigal is a partner in Consultoría Jurídica Empresarial CA/ ABOGADOS. You can reach him at phones (506) 2280-9692 / 2225-9322, or email him.
---
Feel free to leave your comments on this blog. If you like this article, please feel free to share it on your social media.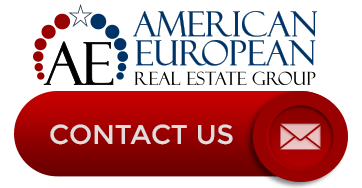 Also, if you like this blog, or subscribe to our newsletter by clicking the banner below.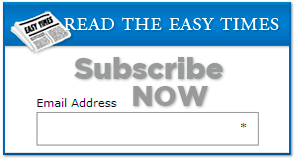 While we're at it, I DO want to remind our readers that we appreciate any referrals you can send us. Finally, please remember the American-European real estate Group's agents when you refer a real estate agent. Because we DO appreciate your business.