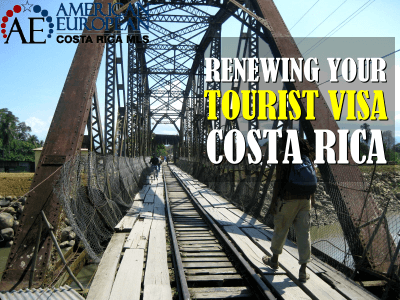 Renewing your tourist visa and having fun is quite easy. My mom has been staying with us since November, so we knew that around February we should leave the country for her 72 hours out. This border run is necessary for renewing your tourist visa.
I am a resident of Costa Rica, so have never had to leave the country unless I wanted to. So there was quite a bit of pressure to find a fun easy place to go for three days.
Some of my clients mention that they consider Panama along with Costa Rica as a retirement spot, so I thought it would be good to check out. I had heard a lot about Panama, and especially Bocas. I told my mom about it, it's a great place to go for renewing your tourist visa.
So, we decided to go to Bocas, it sounded like an easy, fun trip.  So we decided to drive my car to the border in Sixaola Costa Rica, park it there and walk across the border. We spent the first night in Cahuita, one of my favorite places to stay in the Limon Province, and got going pretty early the next morning,  for the 1-hour drive to the border.
I have since learned that there is a shuttle that you can get to pick you up in the Cahuita – Puerto Viejo area to take you to the border, about $28, please go here for details,  really a pretty good deal.
At the border
Once we got to the border, we found the parking lot where you can park your car while in Panama.  I considered driving the car into Panama, but decided that even if I went to the National Registry which is where you need to get the paperwork that proves you are the owner of the car, I would still not have all the paperwork necessary and would end up parking it, so I went for the easy way out and parked the car.  Good thing too, because I doubt we would have ever found the dock in Almirante Panama on our own.  The parking lot was very secure and we parked the car there for the 3 days at $7 a day.
There was a nice guy there who helped us with our bags and we went to the border with him, sailed through it with no problem.  The bridge that you have to walk over is pretty scary, especially with a cooler, and two bags to carry, my mom almost didn''t make it!  They also let the big trucks, and any vehicles cross the same bridge, so you better go fast.
In Panama
In Panama, we were stamped quickly and corralled into a big air-conditioned gringo bus.  We were happy to have air conditioning on the bus but were not happy we had to wait 1 hour for the driver. That was the ""nice guy"" who helped us to find 8 other gringos to fill the van.  They did charge the promised $10 a person, but we didn''t know that it meant you were packed in like sardines.
If I were to do this again, I would have gotten one of the yellow 4×4 taxis to take us to Almirante for the same price, and not so crowded.  So the bus finally took off, and we drove the 40 minutes to Almirante, which is where you take the water taxi to Bocas.
In Almirante
Upon arriving at Almirante, we are corralled onto a small boat. And once again, packed in like sardines, there was one tourist who was not paying attention. He got his bag loaded, and when he tried to get on there was no room.  He rode precariously on the luggage at the back of the boat. That reminded me that I was in fact still in Central America!  The boat ride was fast, only about a half hour, and the price was an affordable $5 each.
Almirante is a poor town, which it looks like its only income is from the boat taxis and the banana companies that ship bananas out of that port.  There is a lot of trash around and nearly every small home has a satellite dish on the roof which looks pretty funny, but sad.
Bocas del Toro
Bocas is a busy little beach town. All the homes and businesses are on the edge of the ocean. They are built on stilts and look very old, and very cool.  The architecture in the town is great, the town looked like a lot of fun to walk around. But we had reservations at a hotel out of town called La Coralina. A great little hotel on the ocean about 10 minutes from town (an $8 taxi ride).  The hotel was $110 a night and included breakfast.  We had a three-night reservation, but upon seeing Bocas decided we wanted to spend a night in town.
The entire process of going through the border and actually getting to Bocas took about 4 hours!  So we also wanted to be in town because the plan was to drive all the way back to Naranjo on our last day.  La Coralina was very nice about letting us cancel our last night reserved and we had a great time at the hotel.
Snorkel and Surf
There was a nice place to snorkel near the hotel. We met a couple of local kids who surfed on broken surfboards that they found. They were very nice and helped mom look for shells.  We also met a couple living in San Jose who were also doing their 72 hours out, and several college students making their way through Panama, heading to Costa Rica.
La Coralina
The food was great at La Coralina as well as the staff.  We were excited about heading into town though.  The owner of La Coralina recommended a hotel near town, but not in town.  Everyone had said that in town was very noisy.  So we took off and stayed at a cute place called Bocas Inn which is owned by Ancon Tours.
We were the only guests there, so that was great, we had the whole upstairs balcony to ourselves.  The price was still a steep $99 for what you get, and after doing research for the hotels, I can say that even though everyone says Panama is cheaper, they certainly are not cheaper with hotels, or food.
El Diablito
When we walked into town for dinner we were surprised to see two men in black outfits with red feathers that looked kind of like an owl. They were snapping a whip at the kids' feet, and the kids had sticks to try to hit the guy!
This scared us to death, but then I asked a police officer what was going on. He said that they were preparing for Carnival, and that he was acting as the ""diablito"" or little devil, and that it was a tradition.  It was a pretty violent scary tradition as far as I could see. The children were running and crying. While the teenagers were trying to hit the guy with their sticks, most adults were laughing uncomfortably at a safe distance.
Dinner
Dinner was great, lobster for about $12 a piece on the waterfront, can''t ask for much more than that.  It was not at all scary to walk at night back to the hotel; Bocas seems like a nice safe town.  There were a lot of indigenous Bribri Indians on the island. The popular consensus among ex-pats that lived there is that they are very poor, and are having a hard time adjusting to all of the modernity's that the islands have now.
We did experience the poverty, every time we needed to move our bags onto a boat or taxi; we were approached by kids who wanted to help with the luggage for a dollar or two.  That was disconcerting; I have traveled all over Costa Rica, and have never had a kid ask me for money to help with my bag. There is poverty here too, mostly in San Jose. I have seen some down and outs. But when the people are indigenous, it makes it all that much sadder, especially kids.  We did see indigenous that worked at the hotel and were very friendly and seemed happy.
The Return Trip
The next morning we got up and started our long journey back to Naranjo.  We were on the water taxi at 8 am.  Once back to Almirante, I contracted a yellow taxi for $25 to take only my mom and me back to the border.  He agreed but actually dropped us off about 10 minutes before the border with another taxi driver. I gave him the extra $5.  He claimed that there was an agreement that his taxi company did not take people directly to the border. But I imagine that he decided $25 wasn't enough to take us all the way there and knew another taxi would do it for $5.
Back at the Border
We were at the border at 9:30 am, record time if you ask me. We breezed through without the help of any "Almirante"" or a local (usually kids) that helps you at the border for a tip.  With good Spanish, this is an easy border to cross.  Panamanian border guards were really nice and asked when we were coming back.
They even suggested going to Boquete on our next visit!  We made the long walk across the scary bridge. Then we paid an Indian kid to help with one of the heavy bags and we were back to Costa Rica.  It felt good to be home.
Renewing your tourist visa
But we still had the border guard to deal with in Costa Rica. This was the most important part of our trip. Mom didn't print off her return ticket. So we thought for sure we would have to go buy a bus ticket out of Costa Rica. They require that you have a date in which you will leave the country for renewing your tourist visa. This, regardless of how you come in if you are not a resident.  I took moms passport and mine, and my residency and handed them to the border guy.  He didn't even look up, stamped us and we were back in the land of Pura Vida! I hope you have the same luck when renewing your tourist visa next time.
The car was there, started right up, and we headed back to Naranjo.  The drive took about 6 hours, and of course was gorgeous.  Panama was nice, it was fun to see another country, three Panamanians even said I had a Tico accent which made me feel great!  And everyone was very nice to us, but it is good to be back in Tiquicia.  All in all for a different, pretty easy 72 hours out, I can recommend Bocas del Toro for renewing your tourist visa!
The Author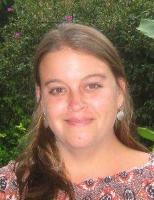 Brooke Bishop first came to Costa Rica in 1999 as a volunteer with an organization aimed at reforesting old coffee plantations. She fell in love with Costa Rica and the area and became our Grecia real estate agent. Since then, Brooke has lived in the Naranjo and Grecia area., your Grecia – Naranjo – Sarchi real estate specialist. You can Contact Brooke here.
Feel free to leave your comments on this blog. If you like this article, please feel free to share it on your social media.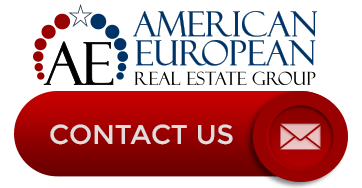 ---
If you like this blog, connect with me on Google+ or subscribe to our newsletter by clicking the banner below.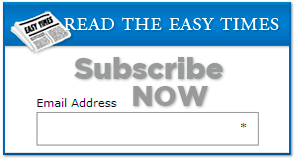 While we're at it, I DO want to remind our readers that we appreciate any referrals you can send us. Finally, please remember the American-European real estate Group's agents when you refer a real estate agent. Because we DO appreciate your business.