Estimated Reading Time: 5 Minutes
Do you own a Pennsylvania house and fell in love with Costa Rica during your last holiday? Then you're not the first one looking to move here and in need of a quick sale of your house.
No worries, don't feel bad about it! So many others have done the same before you. While Pennsylvania is a beautiful state to live in, it does get pretty cold up there.
We receive over 1.4 million visitors from the United States each year. Unfortunately, there are no statistics of how many decide to move here after they visit, but we have over 100K residents from the U.S.
Life is good in Costa Rica, the Central Valley, and the beach regions. Did you know we have over 800 miles of coastline? Imagine all those empty beaches. But I'm sure I don't have to tell you anything about all that. You are so convinced that you want to move to Costa Rica, and therefore you want a quick sale of your Pennsylvania house.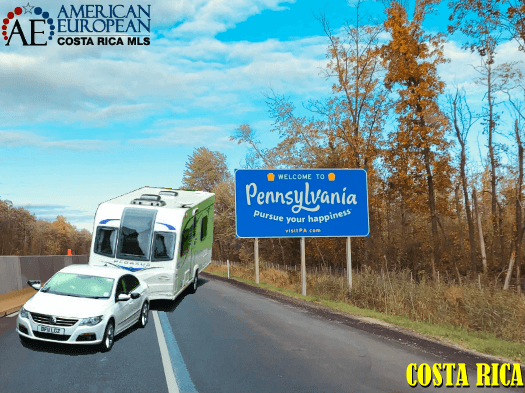 Here are four points to consider:
1. Sell For Cash
Is it a buyer's market now? That means that a Pennsylvania house tends to sell for less and stay on the market for more extended periods. Therefore, it can be hard to sell or get top dollar for your property quickly.
Before you try listing your home with a real estate agent, consider selling your property for cash. In general, cash buyers are large house-buying companies that either rent out or flip homes at scale. Others are real estate investors who purchase a few houses every year for rental purposes.
Selling your home for cash can give you more leeway in negotiations. Take note, however, that you won't get top dollar for your property, but you'll get a fair amount.
The main advantage of home cash buyers is their convenience and fast process. You don't need to invest a significant amount of effort and time into the process. Of course, you can sell your home without making repairs or renovations or staging it for inspections. A cash buyer will buy your home and take care of the rest.
You can find several cash buyers in Pennsylvania. If you currently live in Harrisburg and surrounding areas, you can sell your home to Safe Home Offer or similar real estate buyers for immediate cash. These are local real estate investors buying homes as-is.
2. Find A Top Agent
Maybe you want to sell your home in Pennsylvania quickly and then move to Costa Rica, but don't like the idea of sacrificing any of the home value to do it. Your Pennsylvania house can sell for more money when listing with a real estate agent.
But not just any real estate agent will do. First, you need to find a qualified and experienced agent. Although they may charge a more significant commission than starting agents, their experience and connections can give you the best chance to sell your property faster than the average. And at a reasonable amount!
3. Price It To Sell
Perhaps the most effective way to sell your home in Pennsylvania fast is to price it competitively. But, unfortunately, pricing too high means your home may spend more time on the market. So eventually, you will end up selling it for less— it will just take a lot longer.
Your real estate agent can help you set a realistic amount by doing a CMA for you. Pricing your home a little lower than competitors can attract interest and may even spark a bidding war. However, if you haven't received any offers by a specific date, consider lowering the price.
Depending on the state of the market, significantly changing your price can seriously speed up the process. A slight price shift won't do you any good. Significant change means dropping your listing price from US$500,000 to US$450,000. Dropping it by US$1,000 isn't enticing and a good deal for buyers.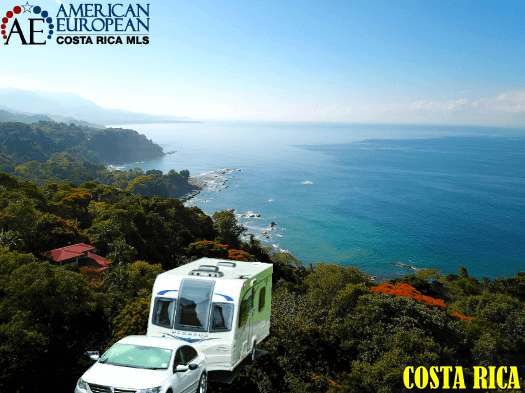 4. Try Selling It On Your Own
Selling your home solo is possible, although not that common. In fact, according to the National Association of Realtors, only 8% of sellers tried the For Sale by Owner (FSBO) route.
However, this option is suitable if you already have a few buyers lined up— selling to a relative, neighbor, or a friend. In this case, you can quickly strike up a deal with your buyer with the assistance of a lawyer to draft and finalize the sale paperwork.
Still, like cash buyers, FSBO sellers may have to sacrifice the price of their homes. A study shows that FSBO sellers sell for almost 6% less than realtor-assisted sales. This study indicates that the expertise of real estate agents often makes up for their hefty commission.
Conclusion
And there you have it! Unfortunately, selling a home can be stressful and time-consuming regardless of where you live. Fortunately, if you want to quickly sell your house in Pennsylvania and start a new life in Costa Rica, there are ways to speed up the process.