Estimated Reading Time: 6 Minutes
With all the country's rain forests and beaches, Costa Rica may not seem like the place to go for museum hopping. However, we happen to have more than 40 museums to explore. Quite a few of them are in San José, so I invite you to request a San Jose property showing with one of our agents.
San Jose has a dozen museums within a few minutes of each other. Since luggage is not allowed in museums, drop off your bags first. Luckily you can find quite a few places for suitcase storage in and around Costa Rica.
Before you plan to visit our beautiful country, pick out the museums that interest you most. There is a wide range of interesting topics, such as insects, indigenous culture, numismatics, art, pre-Columbian bowls, Jade, and many others.  See the most interesting ones you should visit when museum hopping. I have included the Google map links for easier access. For those interested in seeing the full list, Wikipedia also has lots of info.
Museum of Contemporary Art and Design
Located in San Jose, across from Parque España, in CENAC, this indoor and outdoor museum features spectacular art from Central America and all over the world. Although it only has four exhibition rooms, it also has a large open-air space for exhibits and performances.
The permanent collection features over 900 pieces from both new and established artists, including photography, sculptures, paintings, etchings, and video art. The museum also showcases several exhibitions annually of different artists, classes, shows, and performances.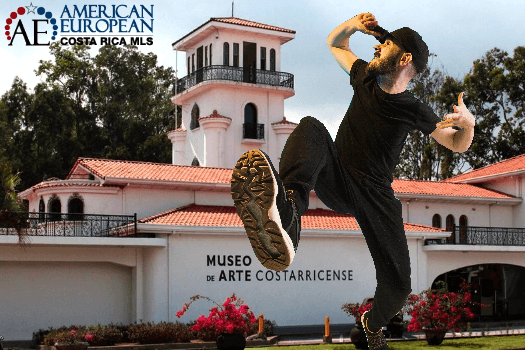 National Museum of Costa Rica
The National Museum is inside the Bellavista Fortress, next to the Plaza de la Democracia y de la Abolición del Ejército, 9 blocks east of Central Park in San José. Here, you'll find some Pre-Colombian items, including pieces dating back to 12,000 BC with charts, sculptures, arrows, bowls, and jewelry.
The Motherland Room holds many interesting pieces dating back to the arrival of the Spaniards in 1,500 AD. Also, another room offers a recreation of what a typical colonial home would have been like. One of the main pieces in the National Museum is the 2,500-year-old jade carving of a seashell.
Jade Museum
Right next to the National Museum is the Jade Museum. This is a stunning building that carries the largest American jade collection in the world. The five-floor space has almost 7,000 jade carvings, including goddesses, shamans, snakes, birds, and other animals. The translucent carvings are well-preserved and on display every day.
Many of the pieces are dated to 300 BC, when jade was at its peak value. The Pre-Colombian cultures traded with the Mayans and Olmecs during those times. There are six exhibit spaces to describe the history of jade trading, carving, usage in religion and burials, and the areas jade originated from.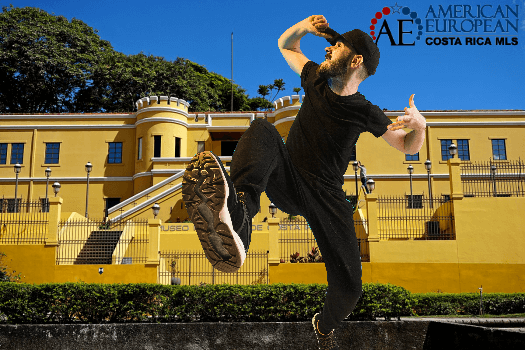 Pre-Colombian Gold Museum
The Pre-Colombian Gold Museum is located under the Plaza de la Cultura, 3 blocks east of the National Park. This subterranean building holds more than 3,567 archaeological pieces of Pre-Colombian artifacts.
The collection features over 1,600 gold pieces, such as animal figures, jewelry, statues, and dioramas dating back to 300 BC and 1,900 ceramics, about 46 stone items, nine glass pieces, and four made of jade. The National Coin Museum is also in the same building with coins and banknotes dating back to 1236.
Museum of Costa Rican Art
On the east side of La Sabana Park, this collection of Costa Rican Art totals about 6,000 pieces in the historic building that used to house the San Jose Airport. This museum and its galleries spread indoors and outdoors with both temporary and permanent exhibitions. The artworks include videos, photos, drawings, engravings, paintings, and sculptures.
The bronze relief mural by Louis Feron is one of the most popular pieces. It resides on the top floor in what is called the Gold Salon. Other artists include Jorge Jimenez-Deredia, Francisco Zuniga, and Jose Sancho. The sculpture garden outside is another sight to behold.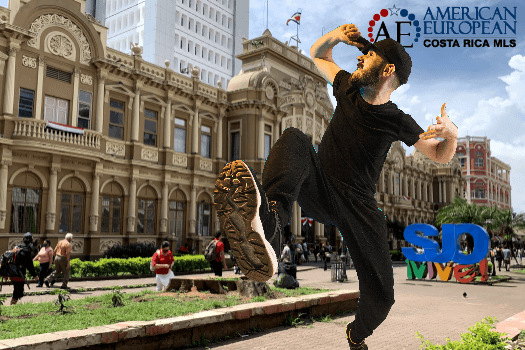 La Salle Natural Science Museum
On the other side of Sabana Park, you'll find the La Salle Natural Science Museum, which features over 65,000 specimens in zoology, paleontology, archeology, and mineralogy.
One of the most popular collections in this fascinating museum is the paleontology section, where you can see dinosaurs. There is a claw from a Utah raptor from 165 million years ago. It was found in Utah, which is how it got its name. There is also an allosaurus from 150 million years ago from Utah and over a dozen more worldwide.
Postal Museum
Only 2 blocks north of Central Park, you can find the Postal Museum, also known as Museum Postal, Teleprafico y Filatelico. There are several rooms with exhibitions, both permanent and temporary. Stamp collectors love this place with its extensive stamp collection.
Other interesting items in the museum include postal equipment dating back to the 1800s, including telegraphs, vintage phones, and other postal items. The building itself was made in 1917 and is a work of art on its own with Corinthian pillars and a seafoam façade.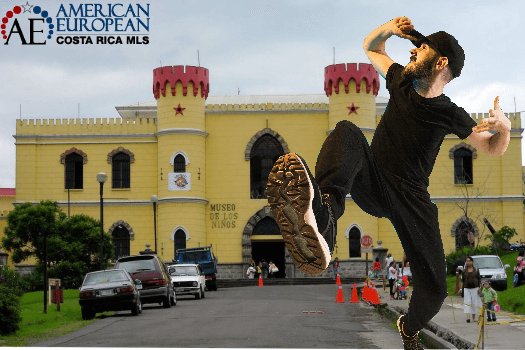 Children's Museum
This stunning yellow building was the Central Penitentiary of Costa Rica until 1979 when it closed. The Children's Museum opened in 1994 and boasts 40 interactive rooms to explore.
Also known as the Museo de Los Ninos, about 7 blocks north of Central Park, you can learn about archaeology, Egyptian culture, the universe, electricity, television, and the human body. Find out what it is like to direct a symphony, talk to a NASA astronaut, and milk a cow. They even have a gallery with 14 rooms of artwork.
This museum-hopping list is just an example of what you can do during your vacation or when you already live in this beautiful country. For more information about moving here, check the 20 steps to make before you do.
Used in images: Breakdance photo created by master1305 – www.freepik.com