Estimated Reading Time: 8 Minutes
Every person I know who has visited, all love Samara Beach. There is so much to do in Playa Samara, it's impossible to get bored, EVER!
Some say Playa Samara is far away. It's a long drive from Tokyo. But from Liberia International airport, it's only 2 hours. From San Jose, it's about 4 hours.
This easy-going town is far away enough from major cities to offer a laid-back, Pura Vida, lifestyle.  Visitors love Samara Beach because it's one of those half-hidden gems that doesn't have thousands of visitors.
Samara Beach is located on the North Pacific and is a charming beach town of approximately 1,574 full-time residents. The last census was in 2011, so now there are probably quite a bit more than that now. Access to Playa Samara is quite good. Route 150 from Nicoya is paved all the way to Samara.
For visitors and residents of Playa Samara and the surrounding beaches, there is plenty of grocery shopping and there are restaurants and bars everywhere. Ready to go shopping? Nicoya is the place to go to for more serious shopping. For medical urgencies, Nicoya and Hojancha both have a Caja Hospital. There are also several Ebais in the area, there is one in Cangrejal.
The best part is, and we agree with the Tico Times statement: Samara hasn't been so gringo-ized.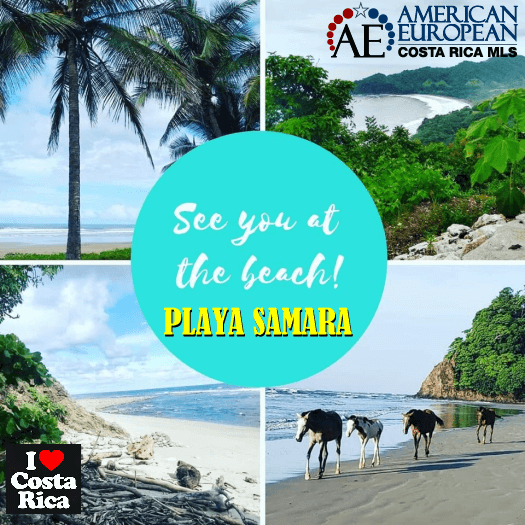 You are here to learn why we love Samara Beach, so let's get to the point.
1. The Beaches
Do you love going to the beach? Of course, you do! Playa Samara is a horse-shoe-shaped beach and easy for swimming. This spot is also pretty good for those learning to surf. That's because Isla Chora and a large coral reef protect the bay.
There is an incredible amount of great beaches on a short distance:
To the south
Carillo (7 minutes)
Camaronal (27 minutes)
Punta Islita (36 minutes)
Corozalito (50 minutes)
Bejuco (1 hour)
San Miguel (1 hour – 9 minutes)
Coyote (1 hour – 20 minutes)
To the north
Buena Vista (12 minutes)
Barco Quebrado (30 minutes)
Barrigona (25 minutes)
Garza (38 minutes)
Guiones (54 minutes)
Pelada (56 minutes)
Nosara (1 hour)
Ostional (1 hour – 12 minutes)
2. Turtle Observation
In the Ostional Wildlife Reserve and Camaronal beach, you can observe three different kinds of sea turtles: the Olive Ridley, the leatherback and Hawksbill.
Due to mass turtle tourism during the rainy season, from August – December, inform yourself well before taking a tour.
3. Fishing
Deep-sea fishing is phenomenal in Playa Samara. Catch your own and make ceviche and sashimi yourself. There are many operators that will find you the best tuna, mahi-mahi, marlin, sea bass, snapper, and many others.
4. Photography
Are you into nature photography? You'll go crazy in Samara and won't know where to start. Underwater photography: go snorkeling around Isla Chora, amaaaazing! You can also take pictures of the incredible beaches around Samara, you can show others why you love Samara Beach. Or check out some of the delicious food prepared in any of the restaurants. Try the sea turtles, birds, or insane flowers. Don't miss the Werner Sauter Biological Reserve. There's plenty to take amazing photos of!
5. Food
Seafood restaurants are of course all over. There is a good choice of simple "soda" and gourmet-style restaurants all over the area.  But, if you can't live without a good burger or pizza, no worries. There's also Mexican, French, and even baby back ribs! And, of course, you can eat vegan, organic, and other healthy sustainable foods in Samara that provide the benefits that are important to you.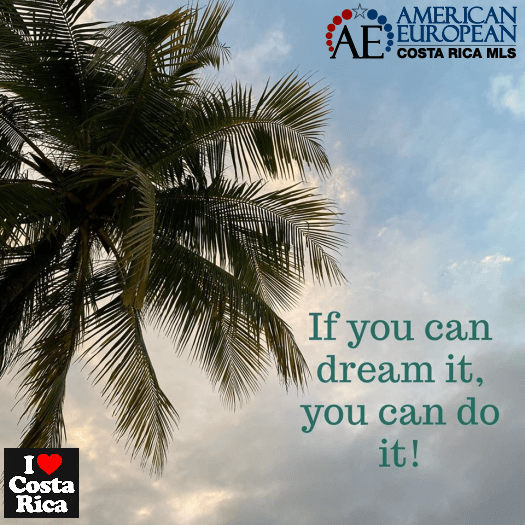 6. Surfing
Ah, you were afraid you can't catch a good break near Playa Samara? On Samara Beach itself, experts say surfing is not great, but it's the perfect place to learn. But drive a bit north or south and you'll find some incredible surf breaks. Try Ostional, Pelada, Guiones, and Camaronal.
7. Hiking
Maybe it's a bit hot for you to hike around Samara Beach. Start early, so you can beat the heat. Make sure you dress well so you can support the sun. You will love Samara beach hiking because there is so much of it. Costa Rica is world-famous for its nature reserves. Try the private Werner Sauter Biological Reserve, where you can hike on over 346 acres. But, there are also other good hikes to be found, ask the locals for ideas.
8. Share a beer
There are more than 15 bars in Samara. Sharing a beer is easy. There is even a Biergarten in Samara
For those who prefer rum, there is a Roneria and there's a bar for wine lovers also.  There is no Cancun type bar in Playa Samara but you'll enjoy the local flavor so much more.
9. Culture
Yeah, I know. You're looking for a tan and I'm talking to you about culture. But learning a bit about the culture while you're in Samara won't hurt. Guaitil, the cradle of the Chorotega culture is not so far from Playa Samara. The drive to Santa Cruz and San Vicente de Nicoya is only about 1 hour. You'll love their pottery and their "comida tipica".
10. Watersports
I hope you're not afraid of water. Besides having the need to take a shower at least twice a day, there are many things you can do in, on and over the water in Samara.  I've already told you about surfing and fishing, but there are many more! Check out river, mangrove & ocean kayak, snorkeling, whale & dolphin watching, fly-boarding, Stand Up Paddle (SUP), Catamaran excursion, and the ocean safari tour. This will show you why we love Samara Beach.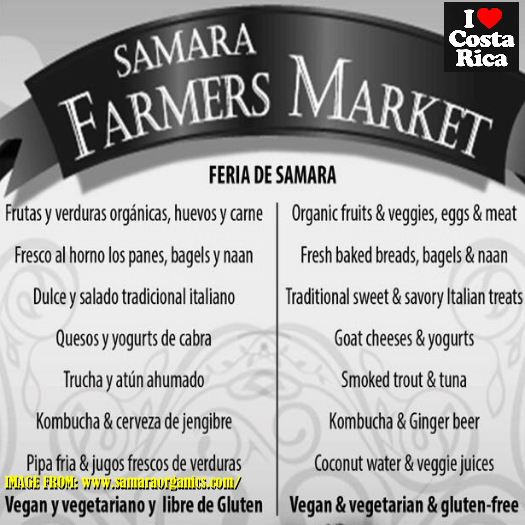 11. Learn Spanish
Imagine learning Spanish right ON the beach! Victor Fouad, a student from Canada says that this school is really a treasure. The place is wonderful, the team is great, and the atmosphere and services are amazing. The only thing I regret is that I did not know this place 40 years ago.
12. Horseback Riding
Do you have difficulties walking very far? Try horseback riding! Before you pay for a tour, check if the tour company takes good care of their horses. There is a wide range of horseback riding tours in and around Samara Beach. You can ride the beaches, the mountains and into the sunset.
13. Other Land Tours
Because there is so much nature around Playa Samara, there are many tours on land. Just like many other beach areas, you'll find tours on ATV, bike, and golf cart.
14. Get Pampered
You can get pampered plenty in any of the Spa & Wellness centers in Samara. Get a massage, body and mind health and happiness, waxing, ear candling, body scrubs, and facials. Check prices and ask around for recommendations. I wish you happy relaxation!
15. Waterfalls
Take a cold shower at the Belen and La Roca waterfalls. The best way to get to these waterfalls is to hike. Especially La Roca, which consists of three waterfalls, is quite amazing.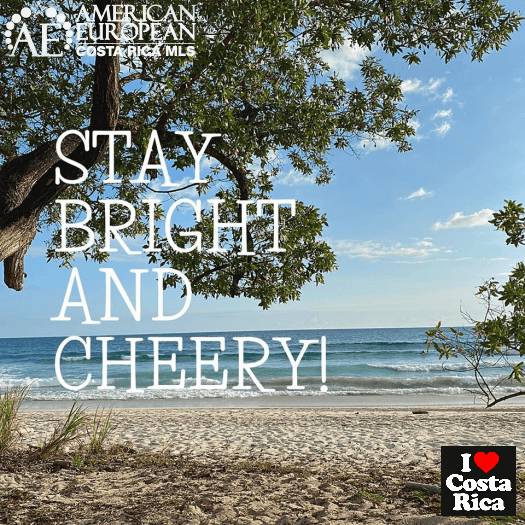 16. Yoga
You'll find Yoga studios with dedicated practitioners all over Samara. And when you've tried them all, you can just move over to the Nosara Beach area. Looking to support your body, mind, and soul? Then use Google maps now.
Have you done all the above? Then you'll love Samara Beach as much as we do.
Are you still looking for something else to do? Then drop in on Brenda Dragonne and her husband Christopher, at the Samara – Carrillo Info Center. Brenda and I go way back when she was still working at Riverside Condominiums in Escazu. Brenda and Christopher love Samara Beach and can give you some great ideas.
Are you ready now to buy a property in Samara? Check Shannon's Samara Beach listings now.