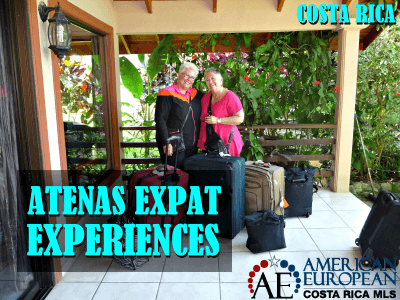 An expat in Atenas tells all about her experiences of moving to Costa Rica. Some weeks ago, I posted a very nice blog by guest blogger and expat in Atenas Judy on my other website.
Two sisters (Judy and Roxi) are creating a whole new life in Costa Rica post-retirement from the United States. Hear about their adventures, travels, and experiences via their blog after they moved to Atenas in Costa Rica.
They are living their dream in Costa Rica! I got so many great comments on it that I decided to share some of Judy's stories on the Easy Times.
Hop on the bus to San Jose
We have experienced two bus trips into San Jose for eye appointments for Roxi (a friend showed us "how to do it and get there" in July and then we did it on our own last week) – easy and for $1.90 each way there was no stress in driving and you could relax and sightsee while en route.  We are thinking we'll continue to go by bus (even though we have wheels now) because overall it is cheaper due to gas and maintenance and lessens the stress of driving in San Jose (which isn't that easy with no road signs).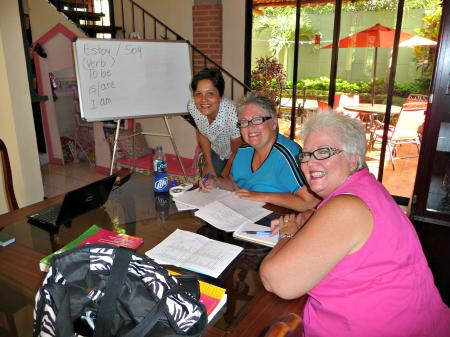 Costa Rica drivers' license
I got my Driver's License, and I drove to San Jose to get it – and only 3 days after getting our new car.  With the help of two friends who are also an expat in Atenas and were also securing their license, we made it just fine.  Quite a time-consuming process (3-1/2 hours) with lots of waiting, lots of paper stamping plus going to the bank to pay our $8 fee for the license, then back to the licensing building to show proof of payment.  Magic then happened…my picture was taken and I waited 3 minutes…then walked out with a Costa Rican Driver's License.
Exploring Atenas
We continue to explore our community (especially now with a car) and we are becoming more and more familiar with what it has to offer.  We love our small town here as an expat in Atenas.  I think we've visited just about every major restaurant and three of the four grocery stores.  We look forward to planning some day trips for friends visiting – so exploring other communities outside of Atenas is on our radar screen.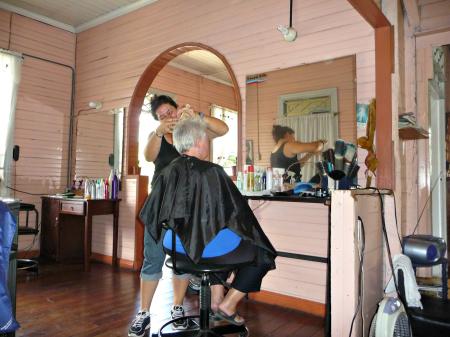 Price Smart shopping
We've been to PriceSmart (similar to Costco) and are excited to see some similar products that we are familiar with – you can count on paying 50% or more than you did in the US.  I'll give a little comparison in my next blog on costs.  It was pretty funny to see our excitement at recognizing the hot dog stand at PriceSmart.  Yep, for about $4 you can get a hot dog and drink, compared to $1.50 in the US…but, hey, if you have a craving for a good hot dog, price doesn't matter, right?
Doggie fix
As many of you know, our little Zoe (Maltese) had to be put down last December.  We miss her!  It is so wonderful to see so many people with dogs here in Costa Rica and we have found a doggie fix without owning a dog.  Recently, we enjoyed dog sitting for our Indiana friend's dogs for three days.  They have a beautiful home, with a view and pool and we had a wonderful time.  We will be doing this again in October when they visit the States.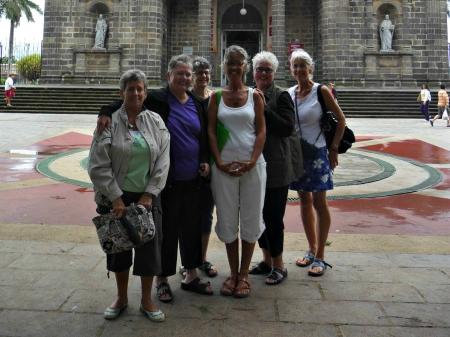 Vista Atenas
Their Atenas home is in the same area we are moving to – Vista Atenas. Speaking of moving to Vista Atenas (our dream home), we do that on August 29th and our pallet of 12 boxes will be delivered on August 31st.  We are excited!  Our next blog will share more about living in our new home.
The rainy season
The rainy season – good or bad?  We love it actually.  Although rain was something we were happy to walk away from in Oregon (how many months a year does it rain – would that be 12?) – we know the rainy season here is typically May thru December. The difference is you have plenty of sunshine and some days it doesn't even rain!  We usually have sun for 6-8 hours each day before it might rain.  So we have plenty of time to enjoy the pool, the outside, run errands, etc.  To be safe, we always carry umbrellas with us when we go out.
In our two months here as an expat in Atenas, we have awoken to, maybe, five days with an overcast sky.  And this blog post was completed due to it being an overcast day.  And when it rains here, it does it with volume and purpose!  The lightning and thunderstorms are spectacular…until the power goes off.  Usually, the power is back on within an hour or so. They say September and October can be the worst in the rainy season – we will let you know how it goes over the next few months.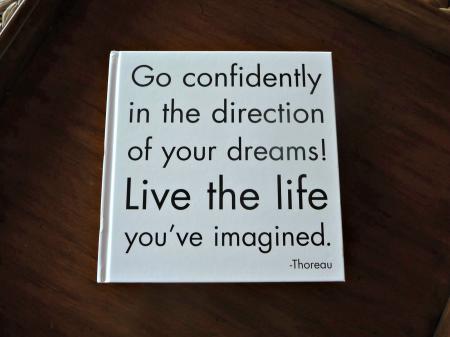 2013 Chili Cook-off
We've been "recruited" to serve on the 2013 Chili Cook-Off Committee – a fundraising effort scheduled February 10th that supports the local children's home here in Atenas.  We are honored to help out; we've already had our first committee meeting, with the next one August 30th.   We are going to be outreaching for donations with every expat in Atenas that we can find, to help support this great cause – we'll share more as the time nears.
Contact us if you would like to have the same experience as Judy and Roxi as an expat in Atenas who rented in Atenas.
The author
By Judy Timson. Two sisters, Judy and Roxi, are creating a whole new life in Costa Rica post-retirement from the United States. Hear about their adventures, travels, and experiences via their blog. They are living their dream!
Feel free to leave your comments on this blog. If you like this article, please feel free to share it on your social media.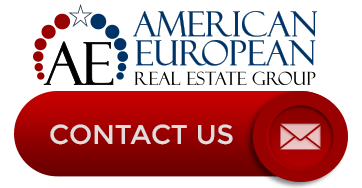 If you like this blog, connect with me on Google+ or subscribe to our newsletter by clicking the banner below.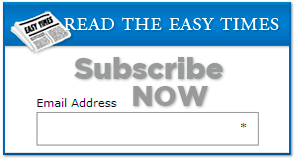 While we're at it, I DO want to remind our readers that we appreciate any referrals you can send us. Finally, please remember the American-European real estate Group's agents when you refer a real estate agent. Because we DO appreciate your business.