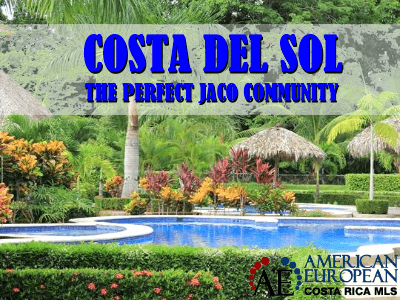 Who wouldn't like to live in Costa del Sol? Costa del Sol = The Perfect Jaco Beach Community. Take a tour of Costa Rica beach properties anywhere in the country. You will notice that it is nearly impossible to find any single family homes in a gated community on or near the beach.
My name is David Karr and I have lived in the Central Pacific since 2006. I am a realtor working in the Central Pacific beach areas of Jaco. A popular request I continue to receive is the search for a single-family home near the beach.
Costa del Sol, a gated beach community in Playa Bejuco offers an ideal fit for those searching for either
a full-time retirement home in Costa Rica,
a vacation home to escape the winter months up North or those looking to invest in a vacation rental and use their US or Canadian retirement funds for this.
or looking to invest in a vacation rental and use their US or Canadian retirement funds for this.
A successful beach community
This beautiful community of 127 lots has over 70 completed custom residences. Costa del Sol is located in the Central Pacific, just 30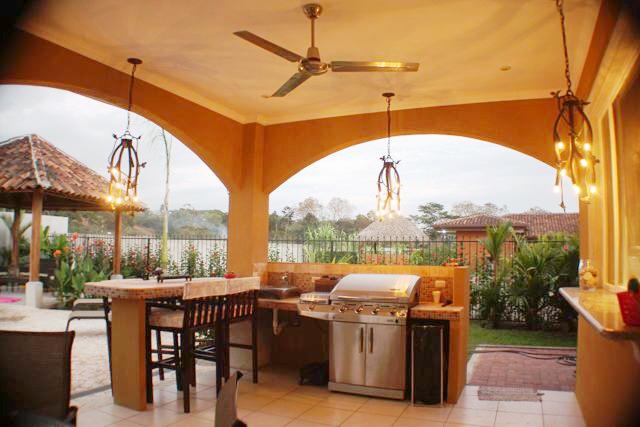 minutes south of Jaco Beach, nestled in a small beach town called Bejuco. This development features exactly what most people are looking for: single family homes with gated security within walking distance to a beautiful beach.
The single-family homes
Each home is individually titled and built to U.S. quality and standards. They all have a very nice backyard some even with a private swimming pool. Every home has 3 bedrooms and 3 baths and they range in size of 1,800-2,000 square feet.
Community pools and tennis
The development features
underground utilities
common area pools
tennis court
gated security
and is just 300 yards from an award winning blue flag beach.
Or you may just want to
swim in one of the tropical community pools
grill some fresh catch on the grill in the large community gazebo
or even enjoy a game of tennis on the tennis court right inside the community.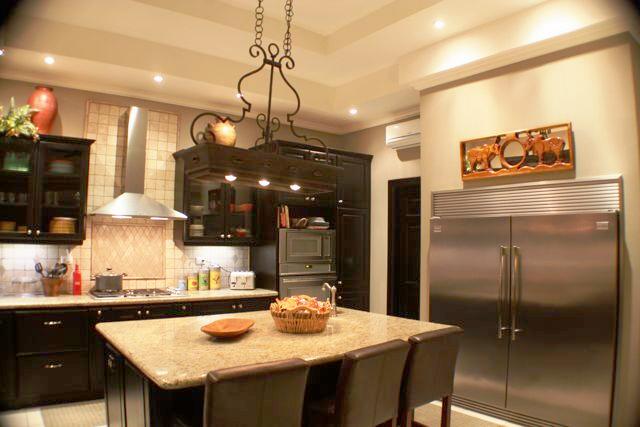 The most popular thing to do of course is to take a leisurely stroll down to the beautiful Blue Flag beach Playa Bejuco. Who wouldn't enjoy a long walk with your toes in the water while looking for unusual shells? Or just lay in a hammock and enjoy the ocean breezes. And don't forget to enjoy the magnificent sunsets which make a perfect ending to your day!
Location, location, location
The biggest advantage of Playa Bejuco and Costa del Sol is that you are located in a real small laid back beach town. But at the same time close to everything you need.
You are surrounded by beautiful beaches all along the Central Pacific coastline. You are only 18 miles south of Jaco beach, a 30-minute drive. There you can find all your shopping and banking. Also, the Los Sueños Marina and Golf course is only a couple of miles from there.
View Costa del Sol in a larger map
Perhaps my favorite part of this community is it is just that, a community. The homeowners here make up a virtual melting pot,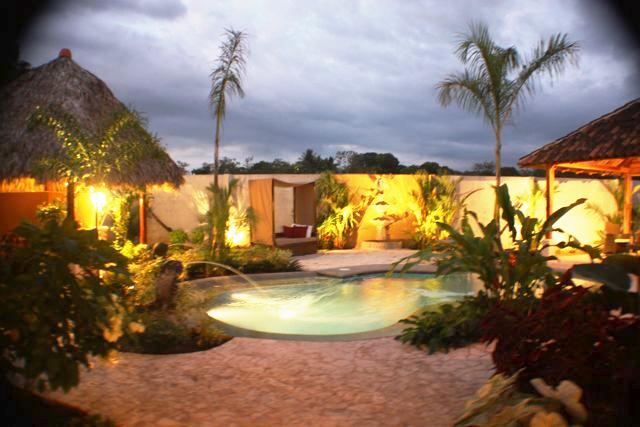 with owners from the U.S., Canada, Europe, and Costa Rica.
Many owners are snowbirds using their home during the cold winter months up north. Also, there are many full-time residents who have made this their permanent home.
Rental income
"Many of us are always getting together for potlucks and parties. Sometimes we'll just all go to the beach for a BBQ," said Luis, one owner. Many owners also rent out their property as a vacation rental for some extra income.
But with such low fees (property taxes are less than $500 a year and homeowner fees just $165 a month), rental income is not a focus for most owners, but some like the option.
Costa del Sol Video
It is easy to shoot nice photos of a community like Costa del Sol. Therefore, we decided to do a Costa del Sol slideshow for you:
Visit us in Costa del Sol
These beautiful beach homes range from $225,000 – $325,000, truly one of the best values in the country and like I said at the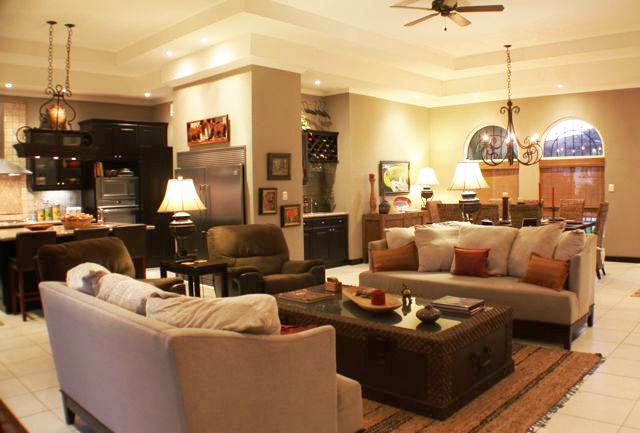 beginning of my blog: it is tremendously difficult to find any single family homes so close to the beach in Costa Rica and at these prices!
With on-site property management owners have the added flexibility of renting out their homes for some extra rental income. You can easily use your retirement funds such as 401K, IRA or RRSP to purchase these single family homes and we can help you with that.
If you are looking to escape to Costa Rica for the cold winter months, or maybe would like to retire and live in Costa Rica full time, I'd strongly encourage you to check out this great community and to contact our affiliate Realtor David Karr NOW for a tour of Costa del Sol and the properties we have available for you.
Feel free to leave your comments on this blog. If you like this article, please feel free to share it on your social media.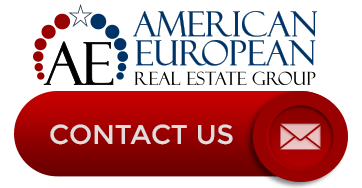 ---
If you like this blog, connect with me on Google+ or subscribe to our newsletter by clicking the banner below.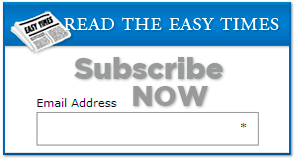 While we're at it, I DO want to remind our readers that we appreciate any referrals you can send us. Finally, please remember the American-European real estate Group's agents when you refer a real estate agent. Because we DO appreciate your business.