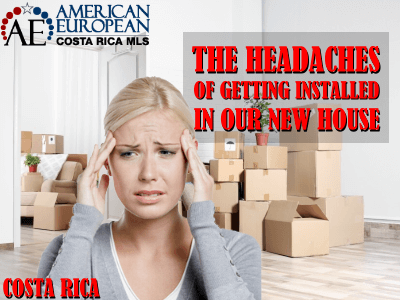 Yesterday, we moved to our new house in Costa Rica. It is located in a nice gated community near San Mateo de Alajuela. We are trying to get installed and unpacking things after moving company Mudanzas Economicas Arpo S.A. didn't give us the service we expected, as I explained in another blog last week.
In the morning we realized they had not used the promised blankets. My beautifully freshly cleaned beige couch was full of dirty marks where it had been slid on a dirty truck floor. I could see the handprints. Well, that is certainly one moving company we cannot and will not recommend to anyone.
A little later the Administrator of our condominium came and asked how everything was going.  When we told him of our experience with the movers, he asked us the name of the company.
He said he thought that he'd used the same company and that they had quoted him one price. Then, by the time his stuff was moved and he had to pay they had increased the price by 60%. So in effect, he had more or less the same experience when he moved to his new house in Costa Rica. So I will tell everyone who asks me here at the condominium what moving company NOT to use.
Waking up early
We are awakened at 5:45 by the horrible sound of motorcycles going up the public road which is way too near our house we think.  Steve says he'll plant some kind of barrier to hopefully muffle the noise of the workers going up the hill to either work on someone else's house or the other community up the road.
Coffee first
So, we're up, where is the coffeemaker?  We actually find the coffee maker, some unopened coffee but no filters and no cups.  Steve finds toilet paper makes a credible filter and I found our plastic traveling cups to drink out of.  So, we have coffee in our new house in Costa Rica and we found some folding chairs and sat on the deck to drink it and observe the birds.  Unfortunately, we can't find a bird book, nor the binoculars!
The Fridge
We've let the old fridge in the utility room settle, plugged it in and waited for it to get cold so that I could transfer our frozen things out of the 3 coolers I used.  Everything was still properly frozen so no harm was done.  The new fridge is something else.  It needs to have the water connected and we've been told we need a technician.  The rest of the fridge seems to be working so I am slowly transferring things for immediate use from the old fridge to the new fridge.  Now I don't know where any of my food is either!
The water connection
Steve went into town to find a technician and they quoted him around $70.00 to come and connect the water.  This is absolutely outrageous and they wouldn't lower the price when Steve suggested he collect the technician and bring him back.  Steve said he could probably do it himself.  He fiddled with some parts he was supposed to use and decided they were archaic and he was going to do it the modern and fast way.  He bought a couple of connectors and "Bob's your uncle", the fridge has the water connected.
Now we need to connect the automatic icemaker.  We couldn't find one so figured that our model didn't have one.  What a nice surprise to discover the next morning that the ice compartment was full of freshly formed ice cubes. Now we also had ice in our new house in Costa Rica.
Getting older?
I wander around from pillar to post not knowing where to start first and attack several boxes. But really don't get anywhere because I keep having to convince myself that nothing is written in stone. I can change the places of my things until hell freezes over, but in the meantime, I can't make up my mind where to put things.  One of the conditions of getting older I think.
The Stove
Now we need to install the stove in our new house in Costa Rica, which is another challenge.  It's a beautiful gas range but it has all these electronic buttons to start broil, stop broil, start the oven, stop oven, etc. Plus it needs a hose to hook it up to the gas tank and it also needs a valve/regulator.  By the time this was realized it was Saturday.
We'd called a technician who said he'd come on Thursday (we moved on Wednesday), he didn't show.  Not unusual for Costa Rica. So my husband called him and he said he was way too busy, that he would come the next day, Friday, in the morning.  Morning came and went and he didn't turn up.
Saturday we decided to see the technician that our neighbor recommended. It turns out it's the same guy and sure enough, the poor man is running around like a chicken with its head cut off.
Certified technician
He's the only certified gas technician in the area and it seems that by law everyone has to change over their gas tanks, us included.  So we exchange our gas tank, buy a spare and a valve/ regulator, some hose and off we go.  The hose is too short and now everything is closed, so we have to wait until Monday.  This they call Pura Vida?
In the meantime, I have the perfect excuse not to cook because I can't. I cannot cook in my new house in Costa Rica without a stove, nor without any of my appliances. Those are still hidden away in boxes we haven't opened yet.
On Monday, Steve goes back into town and buys the proper length hose, attaches it. And yay, we have a working stove of a sort.  I say of a sort because the flames are more yellow than blue.  So I managed to cook lunch but when we tried the oven, the flames were coming up into the oven. I don't think that is supposed to happen.  So, we must find a technician, again.
A long story short
We called another technician and he turned up just like he said he would. But it seems we have more challenges in our new house in Costa Rica here.  Apparently, we were sold a stove that has not been converted from natural gas to LP gas. Even though the manual says that it has been converted.  He said we have to call a technician from Siman.
Steve called and some woman was running interference, and boy was she interfering.  After giving us the runaround she put us on hold. So we knew they weren't interested in helping us.  Steve went to speak to our neighbor and he called them for us.  I needed the help of my neighbor to call Siman. Because when we called, the girl who answered was forever giving us the runaround. Then, in the end, she put us on hold and left us there.  My neighbor is much more diplomatic and his wife even more so. She called every day for a week until a technician finally came but it took 2 weeks.
Mexican gas
He fixed the problem in about 30 minutes.  Did you know that practically every gas stove that enters Costa Rica comes from Mexico? All these stoves are geared for Mexican gas!  All these stoves have to be changed to the Costa Rican system and not one store does this before they sell the stove! But now we can cook in our new house in Costa Rica!
This blog was written by RockyCR, an expat who used to live in Escazu for many years and moved with his wife to Florida.
Feel free to leave your comments on this blog. If you like this article, please feel free to share it on your social media.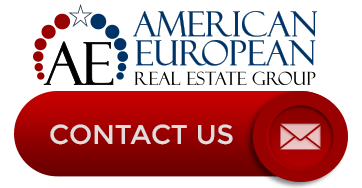 ---
If you like this blog, connect with me on Google+ or subscribe to our newsletter by clicking the banner below.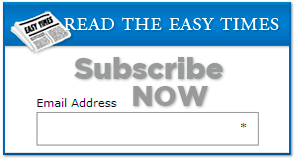 While we're at it, I DO want to remind our readers that we appreciate any referrals you can send us. Finally, please remember the American-European real estate Group's agents when you refer a real estate agent. Because we DO appreciate your business.