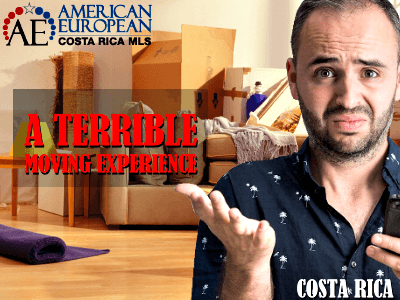 Before you choose a moving company, hear me out first. The dreaded day has finally dawned.  We are to move into our new house, which is in a warmer climate. Santa Ana is warm enough, but the community we were looking for is located ½ hr. from the beach, which means it is pretty darn warm.
All our plans had been laid.  We bought a new stove and a new fridge.  Then we spent almost a month packing up our precious belongings and we were finally ready.
We called the moving company, Mudanzas Economicas Arpo S.A. They gave us an acceptable quote and we paid the half in advance through a bank to bank transfer. They promised us they'd put blankets on all our furniture and we were optimistic that we'd have a good move.  Maybe we were a little too optimistic.
The moving company employees arrived at 9:00 a.m. That was ½ hr. late but that is on time for Costa Rica.  There were 3 men, one a bit on the older side but he looked well experienced.  The truck was smaller than we thought it would be. But we were assured that everything would fit nicely.  Right!
By the time the truck was filled, we still had at least 1/3 of our stuff sitting waiting to be loaded.  The boss of the moving company came and he said it would cost another $100.00 for the extra trip. For the cost of the diesel.  He had quoted us less than we had anticipated so we agreed, reluctantly.
We got help
Our friend Phil arrived to help move some of the more delicate, more valuable things, as well as our expensive booze.  We saw the workers eyeing the boxes (they were unfortunately open).  My husband went with the moving truck. But somewhere along the line the truck disappeared, we were behind my husband.
When we got to the house – no truck!  We waited and waited, only to find that they had decided to stop for lunch and they turned up an hour or so later.
They drove up our driveway and managed immediately to break a part of the roadway (I was not much impressed). Then they unloaded the truck in short order putting boxes where I directed them to be placed.
Phil unloaded his car, and my husband unloaded our car. Then everyone sat and rested a bit before driving all the way back for the last load.  It was about 5:00 p.m. when they set off to get the rest of our stuff and about 8:00 p.m. when they returned.
The bill
The first thing one of the young men did was to present us with a bill of the balance. Plus he said that the extra charge of $100.00 has been changed to $125.00.  Well, imagine our consternation!  First off, we were not informed in any way, shape or form that we'd have to pay the balance in cash before they would offload our things. I offered a check but was refused.  Cash now, or they would drive our stuff back to the city!
Phone calls
We called the boss of the moving company. He was unusually hard-nosed for a Costa Rican, basically said: "pay up or we keep your stuff"!  So what to do?  I normally keep a little U.S. cash around but at this moment only had $75.00. Then I remembered that we'd just cashed a check in the amount of $150.00. Great, that gives us $225.00 and we're still short $50.00.
Looking for money
I went across to our new neighbor. Fortunately, we knew them a little. I asked him to call the big boss of the moving company, who was much nicer but also insisted on immediate payment. He said we didn't have to pay the extra $25.00. When we saw the receipt, it was for $100.00 not $125.00 extra.  I wonder what new game this was?
So, where to get the other $50.00?  Our neighbor said he had $5.00 and said he'd call one of our other neighbors. They said they would gladly lend us the only $45.00 they had. So there it was – payment in full!  Can you imagine how embarrassed we were, having to borrow money from people we hardly knew?
The movers didn't touch any of our stuff until they had the money in hand. I couldn't really blame them as they were following orders. But it sure left a really sour taste in our mouths.
After the moving company and its employees were finished we didn't touch a thing, we sank gratefully into our bed at 11:00 p.m.
Oh, and Rudy Matthews client had a similar experience with a car rental agency in Costa Rica. A story you should read before you make the same mistake.
This blog was written by RockyCR, an expat who used to live in Santa Ana for many years and moved with his wife closer to the beach.
Feel free to leave your comments on this blog. If you like this article, please feel free to share it on your social media.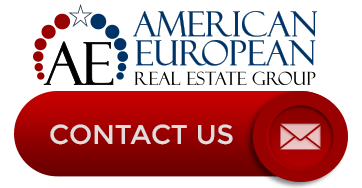 ---
If you like this blog, connect with me on Google+ or subscribe to our newsletter by clicking the banner below.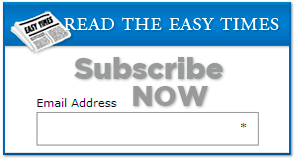 While we're at it, I DO want to remind our readers that we appreciate any referrals you can send us. Finally, please remember the American-European real estate Group's agents when you refer a real estate agent. Because we DO appreciate your business.