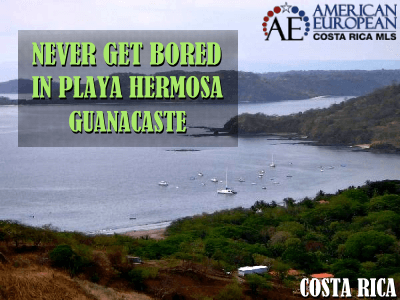 Why would anybody in his right mind purchase Playa Hermosa Guanacaste real estate also called Hermosa Beach Guanacaste?
Playa Hermosa Guanacaste real estate is always a hot place for vacation rentals and vacation homes for expats and locals. Unlike many other beaches in Costa Rica, in Playa Hermosa Guanacaste you will find amenities for all budgets and I promise you will never get bored.
Owning a home or a condo in Playa Hermosa is not as crazy as it might sound to you. With the help of our Playa Hermosa Guanacaste real estate agent, Bobby "Blu" Stewart, you can decide for yourself.
For now, I invite you to come with me and let's check out 10 amazing forms of entertainment you will be able to choose from when you retire in Costa Rica and to Playa Hermosa Guanacaste.
Enjoy the beach
Visit the wow beaches in Bahia Coco, Bahia Hermosa, Bahia Panama and Bahia Culebra. Walk miles of beaches without seeing anyone! Enjoy the beautiful surroundings Guanacaste has to offer.
Get a Spa treatment
You can get nicely pampered at one of the many spas the area has to offer. Or try the body treatments and relaxation in Hotel Villas Sol, Hotel Nakuti resort, The Four Seasons Resort, Hotel Villas del Sueño, Hotel Villasol, Hotel Mangaby and some others.
Play tennis
You will love playing tennis at the Four Seasons Resort at Peninsula Papagayo, where they have 4 har-try tennis courts as well as an all-natural grass tennis court.
Catch your own lunch
Costa Rica has some of the best Sports Fishing in the world. The Pacific side has incredible fishing for
Sailfish,
Marlin,
Dorado,
Yellow Fin Tuna,
Wahoo,
Roosterfish,
Snapper, and more.
Watersports until you drop
The different bays and the easy-going ocean give you plenty of opportunities to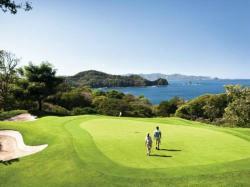 enjoy different watersports like boogie boarding, sea kayaking, snorkeling or to rent a Catamaran and sail away on a warm tropical breeze to discover the wonders of Costa Rica.
Scuba diving adventure
Playa Hermosa and the surrounding area offer the best of scuba diving in the country if you are looking for a scuba diving adventure for PADI certified divers or those who want to learn.
The best scuba diving schools are to be found in Playa Hermosa Guanacaste and Playas del Coco.
Food!!
Plenty of great places to eat in Playa Hermosa, these two are just a sample of what you can expect for breakfast, lunch, and dinner in Playa Hermosa Guanacaste.
Ginger Restaurant & Bar on Playa Hermosa main road. Ginger designed a menu of 'small plates' featuring fresh tropical ingredients from right here, in Costa Rica. Enjoy tasty cocktails made with fresh tropical juices, and a great selection of New World Wines, all available by the glass. Come on up to our tree house, and bring your friends! Friday night is Martini Night!
Mario's Cuisine at first entrance to Hermosa beach. Gourmet food in Hermosa, Tripadvisor excellence certification 2012. Check out their Facebook page and see how delicious.
Play golf
Enjoy playing golf on an 18-hole Arnold Palmer designed, a par-72 championship course in the
Four Seasons Resort at
Peninsula Papagayo
. This beautiful golf course was designed with the resort golfer in mind and is ranked among the "Top 100 Courses outside the United States" by Golf Digest.
Surf adventure
There are several surfing schools in and around Hermosa Beach where the water is quiet enough to learn. Once you know how to surf, it's easy to go to check out the dangers of Witch's Rock and Ollie's Point.
Plenty of tourist spots
And don't miss out on canopy and zip lines, sail into the sunset, visit the Santa Rosa National Park, a dip under the Llanos de Cortez Waterfall, the turtles at Playa Grande or horseback riding through the dry forests of Guanacaste where you can enjoy monkeys, birds, coatis, wild pigs, iguanas, deer, and butterflies.
Visit Blu
To be able to enjoy all the above, I invite you to go visit Bobby "Blu" Stewart. Blu is out Playa Hermosa Guanacaste real estate affiliate. Blu is a sea captain as well as a real estate agent. So who better to show you homes for sale in Hermosa Beach Guanacaste or any other Costa Rica beach property.  And Blu can also tell you about all these marvelous things you can do to enjoy your retirement in Costa Rica.
Contact Blu NOW for a visit and see Blu's Playa Hermosa Guanacaste real estate listings.
Feel free to leave your comments on this blog. If you like this article, please feel free to share it on your social media.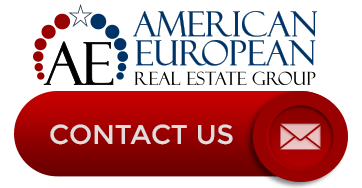 If you like this blog, connect with me on Google+ or subscribe to our newsletter by clicking the banner below.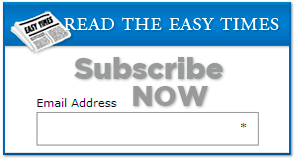 While we're at it, I DO want to remind our readers that we appreciate any referrals you can send us. Finally, please remember the American-European real estate Group's agents when you refer a real estate agent. Because we DO appreciate your business.