Estimated Reading Time: 4 Minutes
Who said Costa Rican recipes are boring? No way! Melissa delivers the Costa Rican recipes to live longer, healthier, and happier.  Melissa is famous now. Q Costa Rica, as well as the Costa Rican Times, paid attention to her Costa Rica Recipes.
Those who have visited Costa Rica often fall in love with everything it has to offer. This, of course, includes the people and their culture.  The core of Tico culture consists of the two most important aspects:  food and family.
How did it start?
Melissa Guzman, having grown up in a traditional small town outside Cartago, understands that very well. When eating and sharing healthy and delicious meals with her family every day, she never thought she would one day be sharing those same recipes.
Jaco Beach
After moving to Jaco and working in tourism, Melissa often found she shared her passion for food with friends and clients.  Most of them being foreigners, they would often request recipes. Then someone even encouraged her to come up with her own cookbook. At that time the options were limited and Melissa thought she could do better than that.  That's when she decided to begin the process to self-publish a book with Costa Rican recipes on her own.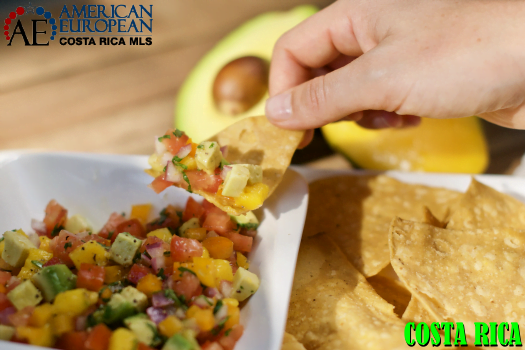 Casado
Featuring recipes like Gallo Pinto, Ceviche, Tres Leches, and the classic Costa Rican Casado, the book carries many traditional Costa Rican recipes. She features her own modern twists as well.
The book though is more than just about recipes. It is really about the Costa Rican lifestyle, what Ticos refer to is the "Pura Vida". It focuses on a healthier and happier lifestyle all of which is centered on the food and culture of Costa Rica. While the recipes are one step to better well-being, the book features a number of tips to living longer, healthier, and happier.
The book also embraces the principles of the Blue Zone, where a healthy diet is a lifestyle factor, but the importance of a healthier and slower lifestyle as well.
A Bestseller
Melissa's book has been quite a hit, selling in stores and airports throughout Costa Rica.  She also offers online sales both locally and internationally.  With the recent pandemic and so many people staying at home, now is a great time for people to slow down and learn some new recipes.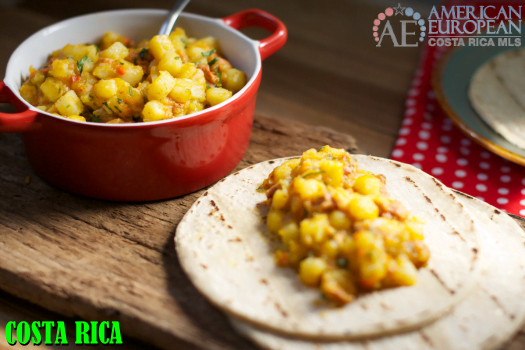 Online Classes
Melissa recently began offering online cooking classes for those who might want some additional assistance.
You can learn more about her classes, and order the book Living Longer, Healthier & Happier with all those Costa Rican recipes now.