Estimated Reading Time: 6 Minutes
Have you been stuck with your spouse and 2 small kids during the corona vires pandemic and now you're planning to file for divorce?
Maybe your marriage wasn't doing well and the pandemic is the last drop that makes the bucket overflow? Then this blog might clear up some issues for you.
In Costa Rica, the health authorities reacted immediately when the coronavirus was identified in Costa Rica.  Costa Rica can be considered pretty safe in my opinion. But, the lock-down has been very tough on some, especially the Millennials or those where there's no passion left.
The kids, your spouse, and the barking dog being in lock-up, while trying to work from home has been just too much. You can't even concentrate on all that will happen to you if you file for divorce. So allow me to assist a bit with information that might be helpful in making decisions.
I'm not a family lawyer, so I can't give you any legal advice. For those who don't know me, I'm a real estate broker in Costa Rica and have sold many homes owned by divorcees since 1985. I recommend that, before you take any action, find a reliable divorce lawyer.
Don't let the financial stress get to you. And don't wait until you're in a nuclear war with your spouse. First, make a list of issues that you should worry about. Here are 15 questions that might point you in the right direction before you file for divorce. Some might involve other actions than just to list the property for sale or not.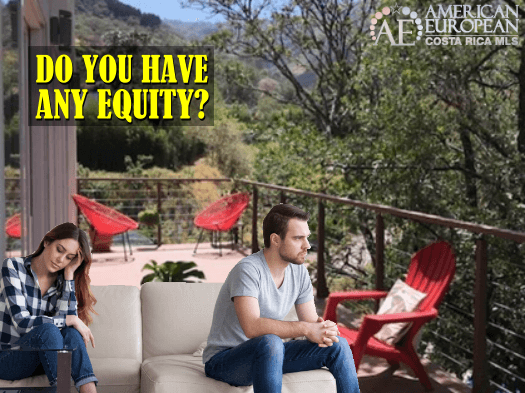 15 Questions
1.      Shouldn't you first do everything possible to save your marriage?
2.      Is there domestic violence involved?
3.       How much equity do we have in the property if we need to sell or fire-sale?
4.       How is the equity divided between us when the property sells before or after the divorce?
5.       Is there a mortgage on the property and who is liable for the mortgage payments?
6.       Do both spouses generate income?
7.       How much is our condo fee (HOA) if there is any?
8.       What are the other fixed monthly payments such as schools for the kids, clubs, sports, etc.
9.       Can we afford to live in two houses?
10.       Would the children have to transfer to other schools when the property is sold?
11.   What are the advantages and disadvantages of moving to a smaller house or condo when we sell?
12.   How much will the divorce cost? Can we afford it?
13.   Will we need lawyers or will we divorce by mutual agreement?
14.   If we don't/can't sell, which one of us lives on the property and which one elsewhere?
15.   Should we divorce before selling the property or after?
I'm sure you can come up with a few more questions.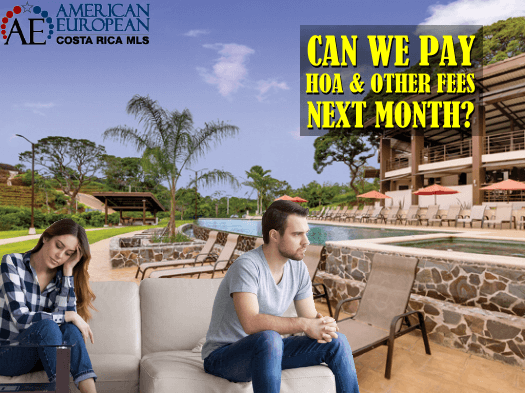 I just tried to get you going, so we can move on to the final point of this blog:
5 Solutions
I've been able to come up with 5 solutions on what to do with property in a divorce
1. Not Sell and Live Together
Maybe the most difficult solution in the long term. But it might be necessary if you have little or no equity in the property. If the property is large enough, maybe you can build a small guesthouse. Or a guest bedroom that accesses from the outside. This option might depend on your financial situation. Not selling and living together is probably the cheapest solution. This will also soften the blow on the kids, depending on their age.
2. Not Sell and One Spouse Stays
If you're stuck with not enough equity, bank payments, school location, and other issues, this is probably a good decision. If both spouses generate income, this might be a great solution and the bank might even assist. In Costa Rica, many divorced move back with mom and dad or with a friend. It might only be a temporary solution. Buying yourself some time might give you other options in the near future.
3. One Spouse buying from Other Spouse
If the spouse staying on the property has the financial potential to buy the other spouse out, this is a smart decision. Or if the staying spouse's family is willing to financially assist in this.
4. Selling Prior to Divorcing
This can only function if the spouses are still able to live in peace together, without fighting all day. In Costa Rica, properties usually do not sell in seconds. Therefore, you need a good plan for listing the property and work with a reliable realtor who can recommend what to do.
5. Selling After the Divorce
If you're the spouse who is leaving, you will lose control about keeping the property spic 'n span. Worse, the staying spouse might cancel showing appointments, mistreat visitors, and play other games, so the property will never sell. While both spouses are still living on the property, there is some pressure to sell on both.
Once you have decided that you want to sell, please interview several real estate agents. Depending on the area where you live, you might want to sign an exclusive listing agreement or not.
Contact us now to connect with an agent on the MLS.