Estimated Reading Time: 5 Minutes
Do you think there is a need to learn Spanish before buying property in Costa Rica? The simple answer is no, you don't if you hire a good real estate agent. Learning Spanish first is a good decision if you want to go FSBO.
In this article, I am not trying to hook you up with a real estate agent, even though it's our business. I am just trying to give you all the facts so you can make an educated decision.
It is estimated that Spanish is spoken by at least 512 million people worldwide. Spanish is currently the world's 4th most commonly spoken language. It is the official language on four continents, including Costa Rica, where we have a population of 5 million. So, even if you're not planning to live in Costa Rica full-time, the best time to learn Spanish is before you move here. That said, let's see the need to learn Spanish before buying property on your own or with a realtor's assistance.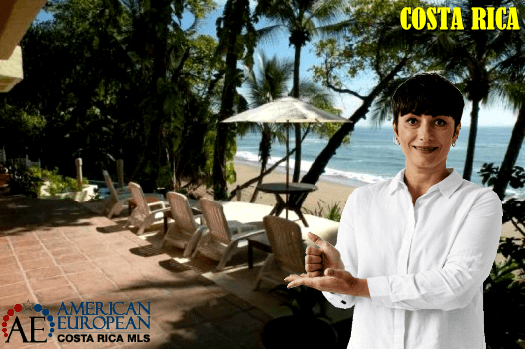 Buying on your own
There is a good chance that many homeowners advertising their property on FSBO only speak Spanish, depending on which part of the country the property is located in. You'll find a ton of bilingual Ticos nowadays, mostly in the beach areas and upscale communities in the Central Valley. Of course, it's also possible that the seller is a foreigner who will probably speak English.
Nonetheless, there are quite a few hurdles before you can call yourself a homeowner. When shopping for a property on your own, without the assistance of a real estate pro, you'll have to figure out the following on your own. This doesn't mean it cannot be done,
Hurdles
Contact the seller and make an appointment. If the seller doesn't speak English, the solution is to use Whatsapp and use Deepl to translate,
Find the property advertised because we don't have addresses here. A simple solution is to use Waze,
Obtain the knowledge that the property is in a nice neighborhood so that you won't have surprises,
Once you've arrived at the property, look for the danger of landslides, flooding, bad retainer walls, and other signs of problems,
Ask the seller for the survey map and look at the property lines to see if they're correct. When in doubt, hire a surveyor after you have an approved offer,
Please do not make an offer immediately; when you do, don't do it verbally but write it up. Involve your English-spoken lawyer,
Make an offer to the seller and negotiate by using a translation program like Deepl or Google translate on your phone,
Include a home inspection and the revision of the legal details of the property in your offer,
Figure out what to do with the earnest money deposit. Use escrow to wire all the monies needed for closing,
Request a sufficient due diligence period so your lawyer can do his homework. Communicate with the seller about all the documents needed for the closing,
Organize the closing with the seller, escrow agent, and lawyer, and a walkthrough on the closing day. Ensure that the seller brings the keys and remote controls and that nobody is staying on the property,
Ask the municipality to change the property into your name, and learn when to pay property tax, corporation tax (if the property is owned by one), or luxury home tax (if your property is in that bracket),
Organize your mover to get your household through customs and deliver it to your new home,
Find a gardener and housekeeper, full-time or by the hour, and find out how to register them with CCSS. Learn more about aguinaldo, vacation, and official holidays.
Learn how to find out how much your water, power, and phone bills are and when and where to pay them,
Set up a bank account, get home insurance, buy a car and get car insurance, and order Cable TV and internet.
A few years ago, I wrote The Ultimate Costa Rica English-Spanish Dictionary For Real Estate for the Tico Times, which can greatly help identify and find a solution to some of the hurdles.

Buying with assistance
It would be nice if you'd start as soon as possible, but there is no real need to learn Spanish before buying property. That's if you contact a good agent who will assist with all the hurdles expertly mentioned above.
Learn Spanish
Being able to speak Spanish does offer a few advantages besides being able to take care of all the hurdles yourself. Spanish is one of the easiest foreign languages to learn. Much of its vocabulary is similar to English's, and written Spanish is almost completely phonetic. While mastering the grammar of Spanish can be challenging, basic grammar is straightforward enough to have meaningful communication after only a few lessons.
Advantages
Understanding and independence. Most Costa Ricans who work in stores, restaurants, government offices, etc., do not speak English.
You won't need translation and will not have to rely on someone else to translate and understand.? Your gardener or maid will understand what you are asking.  You can listen to the local news and know which traffic route you should take that day and which to avoid. You will also better understand the culture and enrich your experience here.
Open doors and expand your horizons. If you only speak English, you will be forced to confine yourself to those areas where nearly everyone speaks English. Speak Spanish and get to know your Costa Rican neighbors. If you are considering opening a business, it will be essential to communicate with your Spanish-speaking employees and co-workers.
Reduce the chances of dementia. Research indicates that knowing and using two languages reduces your chances of developing dementia, including Alzheimer's. Other studies show that studying languages can improve your memory and slow down the age-related decline in mental acuity.
You'll be able to communicate with local property sellers, banks, cable companies, insurance agents, the municipality, and you won't need a bilingual lawyer.
Decide for yourself if you need and want the assistance of a real estate agent. If you do, look around and try to find one who will go the extra mile and doesn't only go for that commission check at closing.
Used in featured image: Image by Freepik and Photo by Carlos Magno on Unsplash